Reports that President Trump declared that Christian-themed satire website The Babylon Bee was his most trusted news source are not true. The story appeared hot on the heels of Trump's so called "2017 Fake News Awards" (archived here) which were basically an article on the GOP website listing several examples of media outlets and personalities that made serious errors in reporting on Trump or published predictions that did not came true.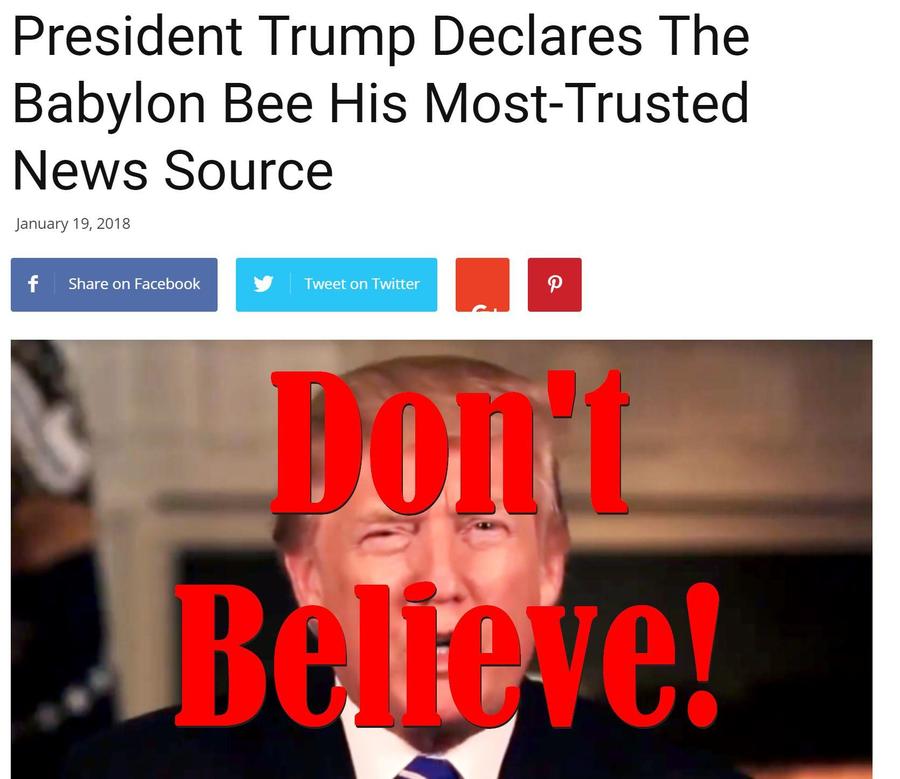 The news that Trump declared the Babylon Been his most trusted news source came from an article (archived here) on The Babylon Bee itself, under the title "President Trump Declares The Babylon Bee His Most-Trusted News Source" and which opened:
WASHINGTON, D.C.--In the wake of his much-anticipated "Fake News Awards," President Donald Trump confirmed Friday that while most news sources are "totally fake," there is one that he trusts more than all other--The Babylon Bee.

His remarks came in response to a reporter asking if there's any news source he trusts exclusively in light of his rampant mistrust of the media.
But "The Babylon Bee" comes with following dislaimer on every page:
The Babylon Bee is Your Trusted Source For Christian News Satire.
Some of their greatest past hits include:
With a track record like that it is clear that you shouldn't take anything posted on the site seriously and you definitely shouldn't confuse it with real news.