STORY UPDATED: check for updates below.
A Facebook page with the name "Newsroom" posted a video on January 25th 2018 that was supposedly live and which showed an American Airlines jet on the runway with an engine on fire as passengers evacuate. The comment under the video simply read "Airplane on fire!".
The video was actually from 2017 as this video from USA Today shows:
The events took place on October 28th 2016 in Chicago after an emergency landing.
Our conclusion: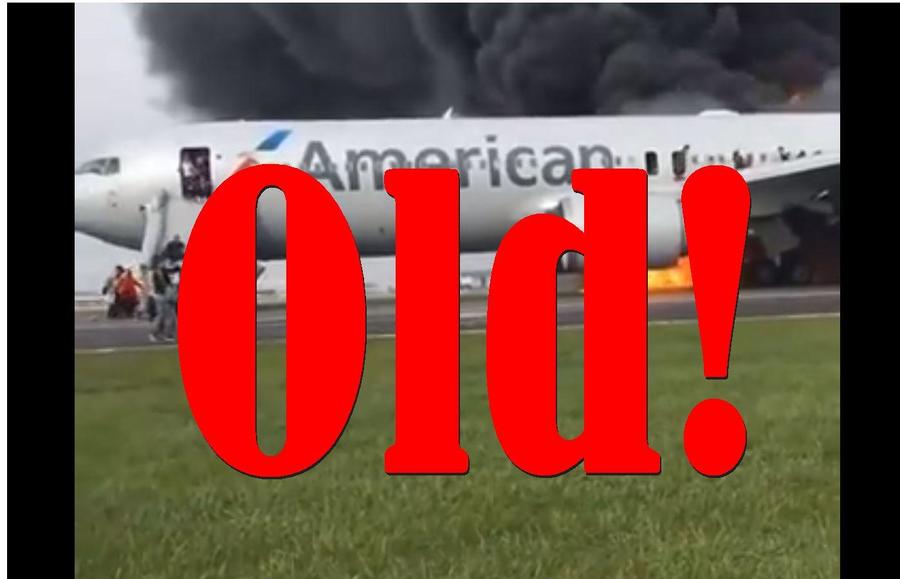 2018-01-25T21:44:20Z

2018-01-25T21:44:20Z

Correction: Fixed a typo in this story, the year of the incident was 2016, not 2017 as it originally read. That makes the video even older news.

2018-01-25T17:08:13Z

2018-01-25T17:08:13Z

Apparently the page posted two copies of the video, here is the other one (notice the different view count):