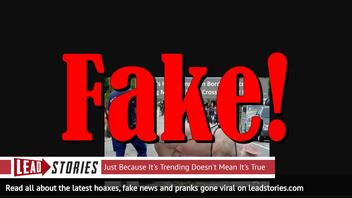 Is the Hungarian Border Police deploying pigs to keep muslims from crossing the border? No, that's not true: an image making that claim is digitally altered. Here's an example of the image: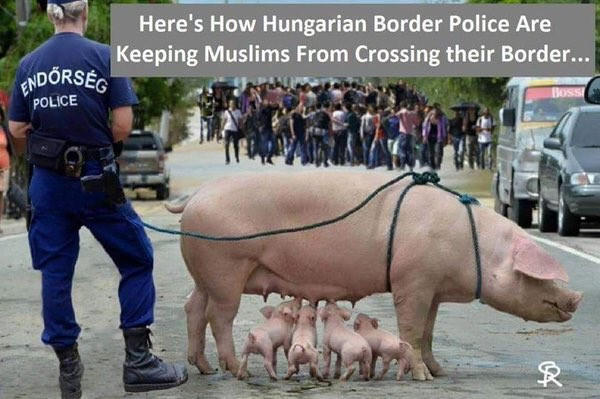 The caption reads "Here's How Hungarian Border Police Are Keeping Muslims From Crossing Their Border..."
The image is a digital composite of several photos. The police in Hungary are really named Rendőrség so that part of the image has an actual Hungarian connection. We are not sure who the people in the background are as that part of the photo was too grainy to result in any matches in image search engines. But we are pretty sure the pig never was in Hungary. It was last seen in the Philippines in 2015:
CABANATUAN, PHILIPPINES-Army, police and civilian volunteers rushed Monday to rescue hundreds of villagers trapped in their flooded homes and on rooftops in a northern Philippine province battered by slow-moving Typhoon Koppu, officials said. The typhoon blew ashore into northeastern Aurora province early Sunday, leaving at least 11 dead, forcing more than 65,000 villagers from their homes, and leaving nine provinces without electricity.