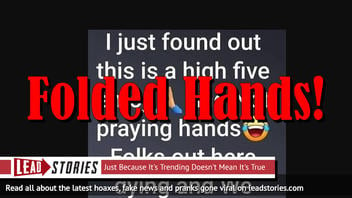 Is the 🙏 "Praying Hands" emoji really a "High Five" emoji and does that mean countless people have reacted with a "high five" to online tragedies? No, that's not true: the official name for the emoji is "Folded Hands" or "Person With Folded Hands", although it is colloquially also known as "praying hands" or "high five" sometimes.
A meme with following text has been circulating online:
I just found out this is a high five 🙏 emoji and NOT praying hands😂

Folks out here dying and we high fivin 😂😂
Here is an example of the image in question: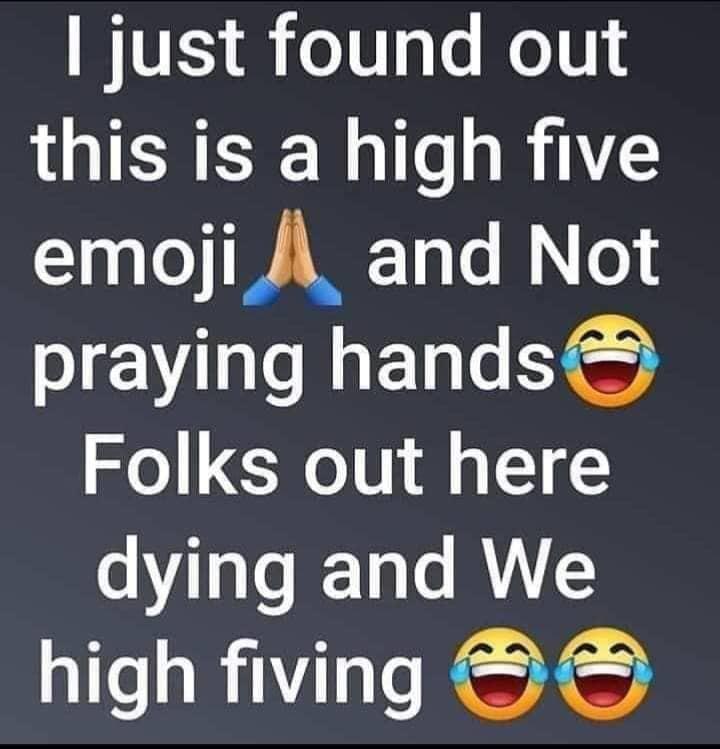 But according to Emojipedia the 🙏 symbol is officially known as:
Two hands placed firmly together, meaning please or thank you in Japanese culture. A common alternative use for this emoji is for prayer, using the same gesture as praying hands....
It does list several alternative names and usages:
Also Known As

🙏

High Five

🙏

Namaste

🙏

Please

🙏

Prayer

🙏

Thank You
So yes, some people use it to indicate prayer, some use it to indicate high five, but officially it is just someone with folded hands. Emojis are displayed differently on devices or apps made by different companies, and if you look at how this symbol is rendered by some different manufacturers you can clearly see some show the hands belong to one person: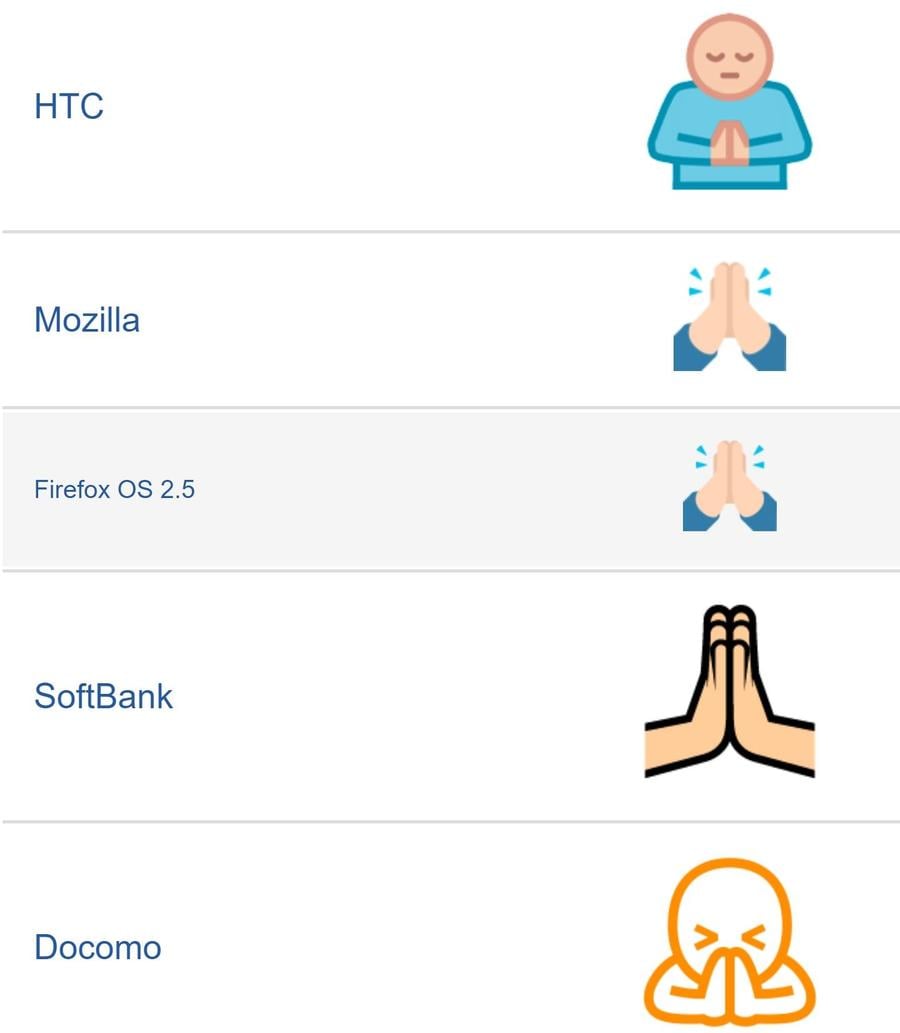 (Source: Emojipedia)
So be careful if you send what you think is a high five or prayer emoji to a HTC or Docomo user. They won't understand why you are thanking them in a traditionally Japanese manner...