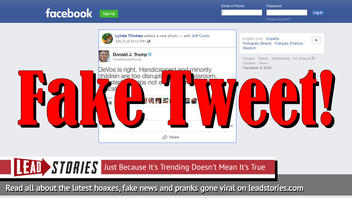 Did President Trump post an insulting tweet about 'handicapped and minority children," saying that Education Secretary Betsy DeVos "is right" and they "are too disruptive in the classroom?" No, that's not true: It is a fabricated tweet that was posted on an anti-Trump page and widely shared on social media in early 2017. It continued to circulate in July 2019.
The story originated on a pro-Democrat Facebook page in February 2017, around the time of the senate confirmation hearing for Betsy DeVos to be Trump's education secretary. The fake tweet was recently shared in a post (archived here) published on July 21, 2019. Trump's purported tweet from February 14, 2017 read:
DeVos is right. Handicapped and minority children are too disruptive in the classroom. Disaster! Perhaps not everyone needs K-12 education.
This is what social media users saw:
It is not difficult to create a fake tweet image: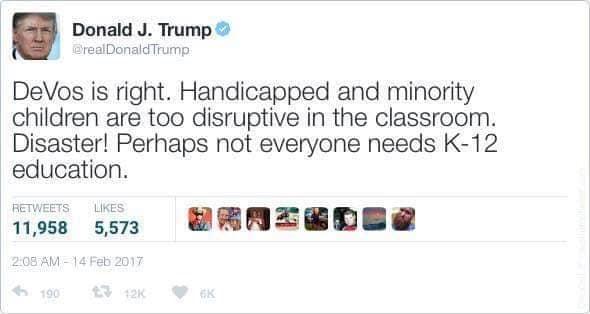 While President Trump is known to post tweets offensive to many, such a message as this would have created an unforgettable outrage. Again, the president never tweeted this. It was never on his timeline.