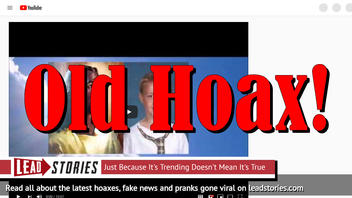 Did a white Christian boy named Bobby Anderson or Billy Landers die for three minutes on the operating table and did he come back to life with tales from the afterlife shocking his father? Did he fail to spot Jesus but see "Mohammad and Allah" instead, or did Jesus turn out to be a black man? And was his father a prominent KKK member or a pastor? No, all of that that is not true: an old satire story from 2014 about a Christian boy from Atlanta mentioning "WGCL news" as its source was later modified by a different website that moved the action to Mobile, Alabama and changed to source to "WKRG news".
The story recently went viral again when people started resharing an old video (archived here and here) published on YouTube by the channel "SAINTS OF YAHAWASHI" on August 22, 2014 under the title "Racist Boy Dies For 3 Minutes, Says Jesus is a N**ger."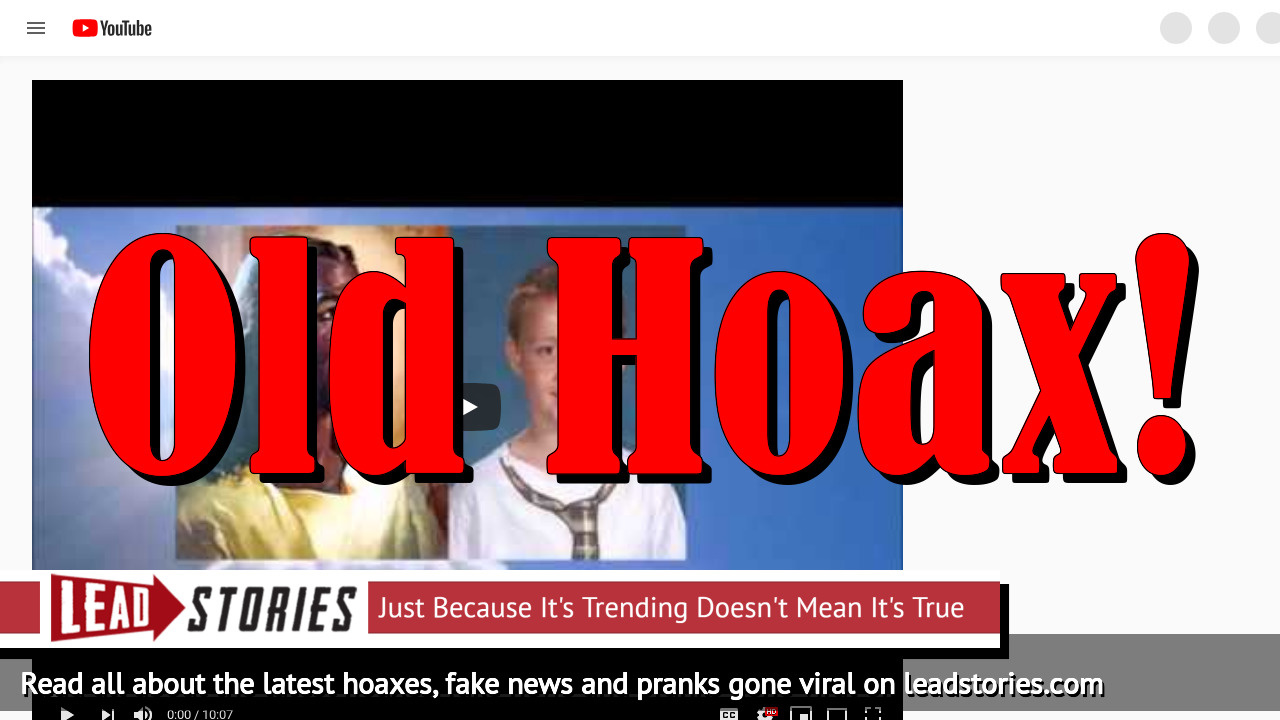 The story mentioned in the video is from Stuppid.com where it was published on August 19, 2014 (archived here):
A young white Christian boy who briefly died on a surgeon's operating table during a liver transplant this past weekend says he met Jesus Christ and he was African-American. Billy Landers, the son of a well-known KKK member in Mobile, Alabama, who was suffering from liver failure was technically ...
The story claimed "WKRG news" was the source:
"It was all n**gers," he told WKRG news after the ordeal. "There were a few white people, but they were just entertaining the blacks, like playing basketball. There were lots of n**ger angels watching them play basketball." Landers said. "Jesus was a coon too. Jesus wasn't white like Daddy says he is."

"I asked my father 'Why is Jesus a n**ger?' He couldn't answer. I'd been taught that God and Jesus hate n**gers. That God cursed them by turning their skin black. That they were 'mud people.'"
However a search for the name "Billy Landers" on the WKRG website returns no results in Google. We tried contacting the station to make sure but they did not reply in time for publication, we will update this story if we receive anything from them later. We also found no trace in Google of a supposedly "well-known" Mr. Landers in Alabama connected to the KKK (except for other copies of the story).
The website stuppid.com does not carry any open satire disclaimers but several hoaxes were published on the site in the past and Mediabiasfactcheck lists the site under "Satire".
We did some more digging and spoke to some contacts familiar with stuppid.com and they pointed us to this story (archived here) on The Currant Daily from May 5, 2014, several months before the "Billy Landers" version came out:
A young Christian boy who briefly died on a surgeon's operating table this weekend says he met someone named Allah in heaven. Bobby Anderson, the son of a well-known Christian pastor in Atlanta, suffered internal injuries from an automobile accident and was technically dead for 3 minutes before being resuscitated.
That story also has a very similar passage about unexpected things being spotted in heaven:
"I didn't see Jesus anywhere," he told WGCL news after the ordeal. "There was someone named Allah. And someone named Mohammad. And there were 72 very beautiful women all around me.

"But I didn't see anyone in my family. Not even grandma and grandpa. Everyone there had darker skin. They weren't like us at all.

"I asked my father 'Why wasn't Jesus in heaven daddy?' He couldn't give me an answer. I'd never heard of Allah before this, but now I'm gonna read more about him. He seems pretty real to me."
And both stories also end with the fathers saying they will put their sons on medication. Compare:
Billy's father said his son's experience has not made him question white supremacy and an Anglo-Saxon Jesus.

"It's kinda disturbing to me that he came back with stories of N**ger Heaven," he told reporters, "but clearly my son is suffering from some sort of schizophrenia or something. There's no way Jesus is a n**ger. I'm going to have my boy put on antipsychotics medications."
and
However, Todd Anderson, Bobby's father, says his son's experience has not made him question his own deeply held Christian faith.

"It's kinda disturbing to me that he didn't meet Jesus in heaven," he told reporters, "but clearly my son is suffering from some sort of schizophrenia or something.

"I mean seeing Jesus in heaven, that's a miracle. No question. But seeing Allah in heaven? That's crying out for a heavy dose of antipsychotic medication."
Note the almost identical phrasing (our bold highlights). The same is true for the rest of the story.
The Currant Daily has a clear satire disclaimer in the header that reads "Le Global Satirical Newspaper of Record".
So what happened here is that a satirical story got copied and modified by another site from where it was picked up by several people who believed it was real and here we are, five years later, and the story is still regularily making the rounds.
Don't believe just anything you read on the Internet!