Does a viral photo show U.S. Rep. Ilhan Omar without a head scarf? No, that's not true: it is an altered image of a man arrested in South Wales that purports to be the Democrat from Minnesota.
The image, including one posted here (archived here), shows a side-by-side photo of Rep. Omar wearing a hijab next to another image of her supposedly without it and partially balding. The posts began popping up in late January 2020 and have continued to spread. The posts usually say something like:
Ilhan Omar hates this picture and she hates when people share it. Let's piss her off
Facebook users saw this post:
Still another image, purporting to come from the Congresswoman herself, was shown this way: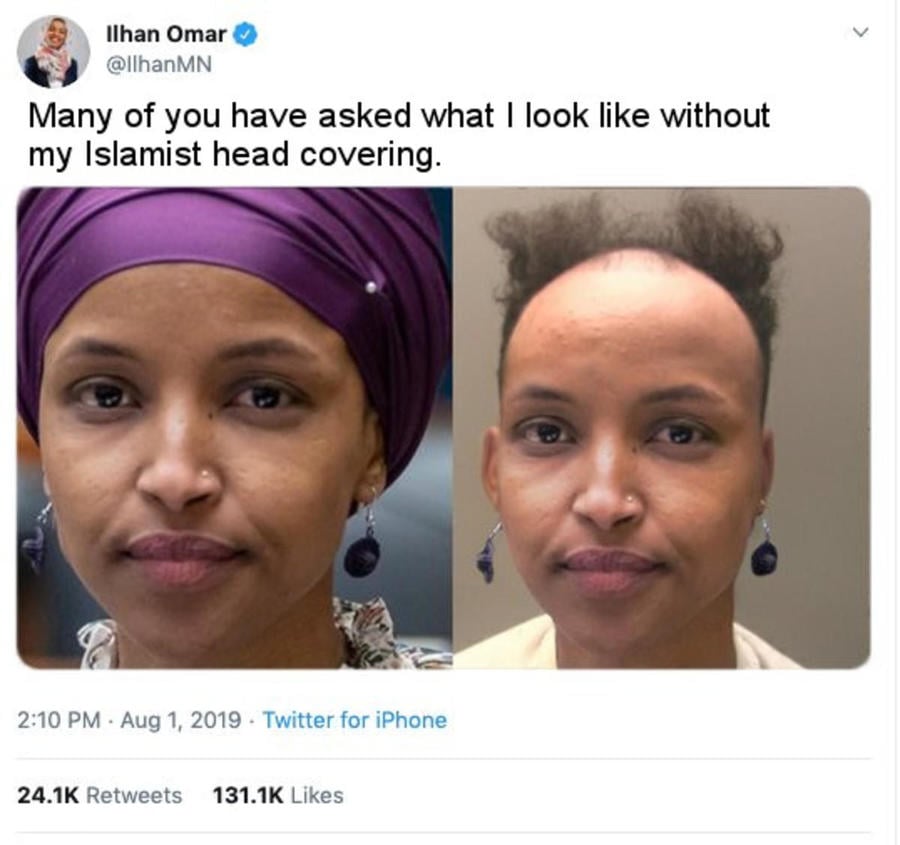 The altered image appears to be taken from this image of a wanted drug dealer in South Wales from last year. Gwent Police had posted an image of the man on its Facebook page in August 2019. The picture quickly went viral, and police later warned people making fun of the man's receding hairline and unusual haircut that they could face prosecution if their comments went to far, such as suggesting harm.
Here is the actual picture that has been modified: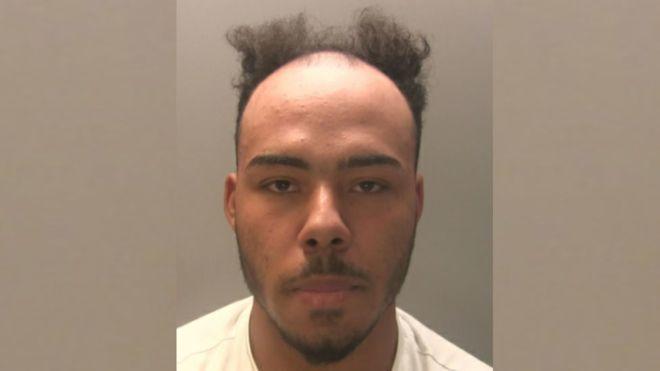 The image was then altered to put in Omar's face instead of the man's.
According to the BBC, the original image prompted hundreds of jokes, puns and memes among the nearly 90,000 comments left on the Gwent Police Facebook post.
"We must admit a few of these comments have made us laugh," the police said, according to the BBC. "However, when the line is crossed from being funny to abusive, we do have to make sure we are responsible and remind people to be careful about what they write on social media."
Jeremy Slevin, a spokesman for Omar, told PolitiFact that the image was not an authentic photograph of the freshman Congresswoman. A Muslim, Omar has become a lightning rod for extremists on the right. In the West Virginia Capitol rotunda last year, an Islamaphic poster linked Omar to the 9/11 attacks. The poster showed the twin towers burning with Omar's image beneath it. The top of the poster read: "'Never forget' -- You said."
Omar also has faced the scorn of tweets and retweets from President Donald Trump. In September 2019, she said a retweet by the president put "my life at risk" by spreading a false claim that she partied on the anniversary of the 9/11 attacks.

This is from a CBC event we hosted this weekend to celebrate black women in Congress.

The President of the United States is continuing to spread lies that put my life at risk.

What is Twitter doing to combat this misinformation? https://t.co/XdkRVrU7mZ

-- Ilhan Omar (@IlhanMN) September 18, 2019