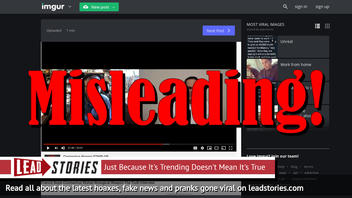 Was the coronavirus biologically engineered to be a bioweapon as one University of Illinois law professor claims? No that claim is misleading: Prof. Fancis Boyle said in a video interview with "Outside the Box" host Jason Liosatos that one study offers "smoking gun" evidence that COVID-19 was designed to be a weapon.
Boyle, who practices law and not virology, cites several studies throughout his episode, which he fails to properly contextualize despite directly quoting some of their findings.
The claim surfaced in a video (archived here) put up on YouTube by Jason Liosatos Outside the Box on February 19, 2020, under the title "Francis Boyle Coronavirus Wuhan Biological Weapon The Truth Interview." The description read, in part:
"

My talk with Francis Boyle about the

#CoronaVirusUpdate

#Coronovirus

outbreak in Wuhan being a biological weapon..

."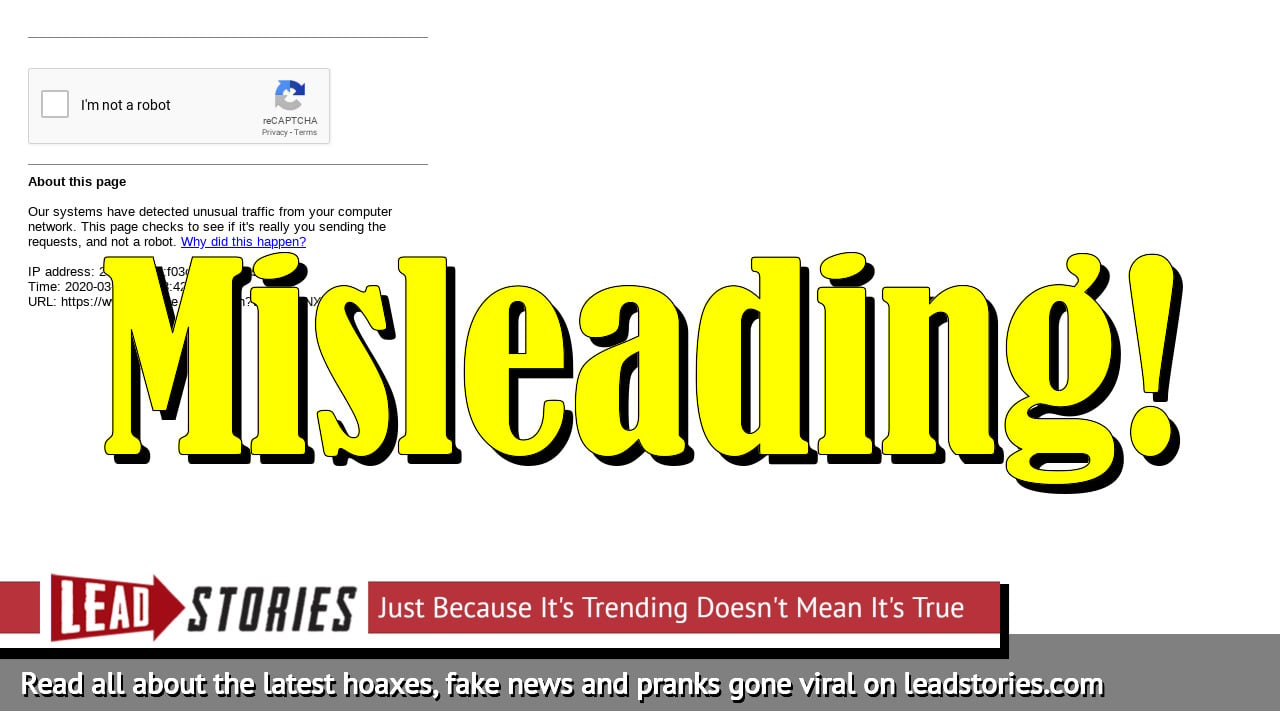 Boyle opened by citing a study published in "Antiviral Research", a scientific journal, that said:
"This furin-like cleavage site, is supposed to be cleaved during virus egress (Mille and Whittaker, 2014) for S-protein "priming" and may provide a gain-of-function to the 2019-nCoV for efficient spreading in the human population compared to other lineage b betacoronaviruses."
Users on social media saw this:
Gain-of-function is a mutation that gives new or enhanced activity to a gene, which Boyle said is the "smoking gun" for an "offensive, biological warfare agent."
However, the next sentence in the paragraph of the same study says that strains of CoVs might have evolutionary, not engineered, relationships:
This possibly illustrates a convergent evolution pathway between unrelated CoVs."
Boyle correctly said that gain-of-function research is usually conducted in biosafety level 3 or 4 labs, because exposure to an errant virus could be dangerous to human populations. Boyle also correctly identified that Wuhan, China, where COVID-19 is believed to have begun, does have a BSL-4 laboratory.
But Lead Stories, as well as other news sources and sites, have debunked conspiracies that the coronavirus originated as a bioweapon with input from scientists and experts.
But ultimately, Boyle seems to conflate gain-of-function and mutations with genetic engineering by saying:
Gain-of-function, means it's DNA genetically engineered to be more lethal and more infectious."
Mutations of the coronavirus are actually helping scientists determine from where this disease came, and how it is related to other infectious viruses for the purposes of figuring out how it spreads. A lab at Vanderbilt University found that coronavirus can actually be a more resilient mutator, and it has shown to present several different strains across the globe.
With just over 80,000 cases of coronavirus in the U.S. to date, the spread of accurate information is crucial to disseminating safe practices for Americans. A recent poll by the Pew Research Center found 88 percent of Americans say the coronavirus outbreak is a major threat to the health of Americans. The United States has the highest incidence of the novel coronavirus in the world, as of March 27, 2020.
Lead Stories has also debunked other claims that have suggested coronavirus was created in a lab: