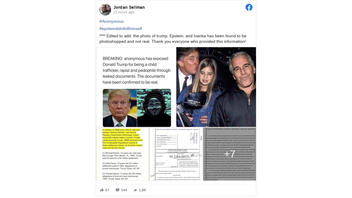 Did the group Anonymous expose new documents about a secret lawsuit against Donald Trump accusing him of child rape? No, that's not true: The documents Anonymous posted online are from two lawsuits, both subsequently dismissed, that were filed in 2016 and have been publicly available for five years.
The claim appeared as a post (archived here) where it was posted by Facebook on May 31, 2020. It opened:
BREAKING: Anonymous has exposed Donald Trump for being a child trafficker, rapist and pedophile through leaked documents. The documents have been confirmed to be real.
This is what the post looked like on Facebook at the time of writing:
(Source: Facebook screenshot taken on Mon Jun 1 19:19:27 2020 UTC)
The lawsuits were filed first by "Katie Johnson" in California in April 2016 and then in New York apparently by the same plaintiff but identified as Jane Doe in June 2016. All documents are available online and were covered by multiple news outlets when they were filed and then dismissed later in 2016.
The claim went viral that Donald Trump was accused of rape by a woman who said she was 13 when the assault happened and that new lawsuit documents had surfaced.
The California lawsuit, which was dismissed for technical reasons, is not new and is publicly available here. The Guardian wrote about the original lawsuit here on July 7, 2016.
The second lawsuit, with claims and details similar to the first, was filed in New York on June 20, 2016, under the name Jane Doe - Doe v. Trump (1:16-cv-04642).
See the case here as available on the federal court document system PACER: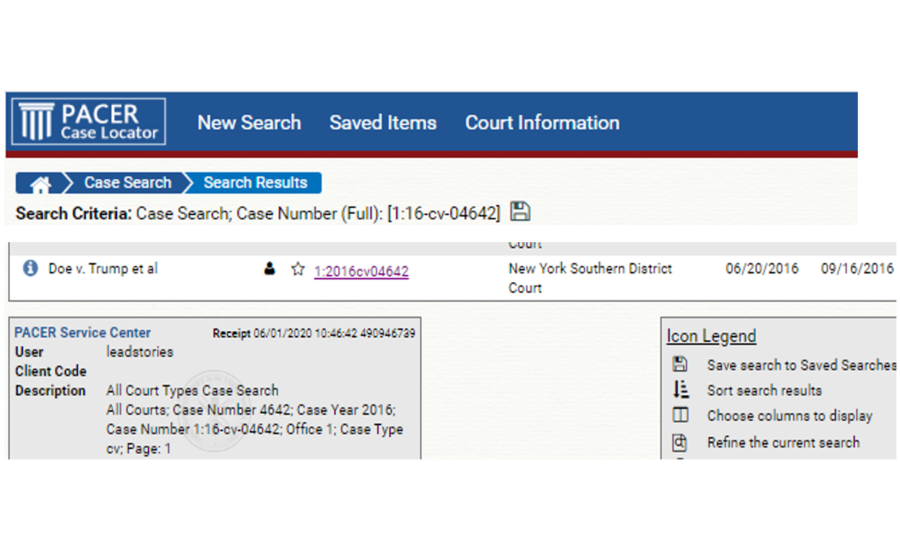 The case was voluntarily dismissed on September 16, 2016, as the online court record notes.
NOTICE OF VOLUNTARY DISMISSAL Pursuant to Rule 41(a)(1)(A)(i) of the Federal Rules of Civil Procedure, the plaintiff(s) and or their counsel(s), hereby give notice that the above-captioned action is voluntarily dismissed, WITHOUT prejudice against the defendant(s) All Defendants. Document filed by Jane Doe. (Meagher, Thomas) (Entered: 09/16/2016)
Donald Trump Jeffrey Epstein Rape Lawsuit and Affidavits by Alan Duke on Scribd

The news of the lawsuit was covered in multiple news publications in 2016 as Trump was running for president.
Vox.com wrote about the case here.
Politico.com reported on the lawsuit being filed and then dropped in 2016, a story you can read here.
Anonymous was back in the news with a video about the killing of George Floyd in Minneapolis but the group also tweeted about the Trump lawsuit, claiming it was new information, which it is not.