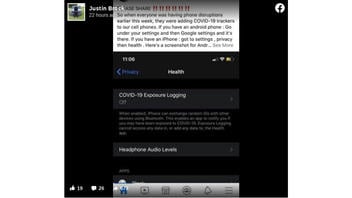 Did Apple and Google use the time that some cell phone networks were experiencing disruptions to sneak COVID-19 trackers onto iOS and Android devices? No, that's not true: The two companies are in a partnership to deploy contact-tracing tech that could help prevent the spread of the novel coronavirus if the user installed a separate application. It's not a mandatory program, as the settings -- coming with iOS 13.5 and Android's latest software release -- can be turned off. This is added to cell phones during regular software updates and was widely publicized. Phone service disruptions were not used as a cover to install the software.
The claim appeared in a meme, including in a post (archived here) published on Facebook on June 18, 2020. The post read:
PLEASE SHARE

!! !! !! !! !! !!
So when everyone was having phone disruptions earlier this week, they were adding COVID-19 trackers to our cell phones. If you have an android phone: Go under your settings and then Google settings and it's there. If you have an iPhone: go to settings, privacy then health.
This is what the post, which then included screenshots from Android and iPhone devices, looked like on Facebook at the time of writing:
(Source: Facebook screenshot taken on Fri Jun 19 17:52:16 2020 UTC)
There was nothing sneaky about this, as the post seems to suggest. The companies, in fact, have been promoting the contact-tracing apps for some time, with some governments around the world adopting the collaborative effort to better track how and where the potentially deadly virus has spread.
As media outlet ZDNet explained in a May 20 story:
Apple on Wednesday released iOS 13.5 and iPadOS 13.5. The update includes bug fixes, improvements, and, perhaps most notably, changes to how Face ID works when iPhone owners are wearing a face mask, along with the COVID-19 contact tracing feature.

The update is available right now. You can install it by opening the Settings app and going to General > Software Update and following the prompts.

Once installed, Face ID will immediately display your PIN code prompt after it fails to recognize your face. Previously, Face ID would try to recognize your face multiple times before prompting for your PIN code. The change is welcomed, especially for those who are wearing face masks while in public -- something that causes Face ID to fail.

Apple also included a new COVID Exposure Notification feature in iOS 13.5 on the iPhone. The feature is part of Apple and Google's previously announced partnership that enables a contact tracing API for health officials to build apps and use to fight the spread of COVID-19.

It provides an anonymous way to alert others you've come in contact with over the last 14 days should you contract COVID-19 and test positive, as well as a means for you to be alerted if someone you've been in contact with has tested positive. We have a complete breakdown of how the feature works and attempts to maintain anonymity.
Here is information on the partnership -- and privacy -- on Apple's website: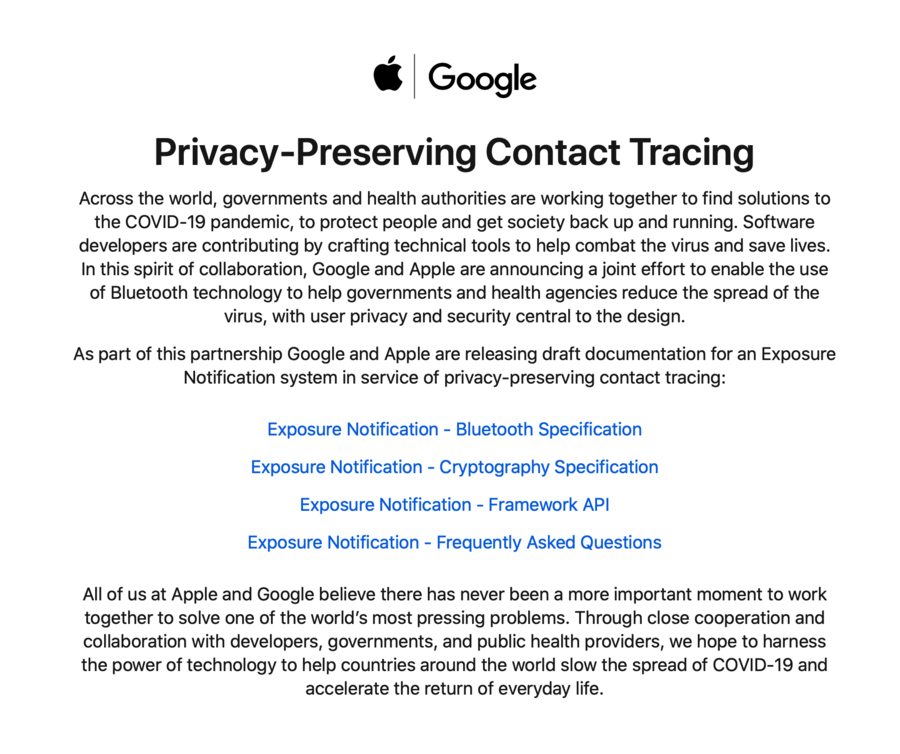 On June 7, Wired carried this explanation for how the partnership works on devices:
OUR SMARTPHONES ARE set to play a significant role in helping navigate our way out of the coronavirus pandemic, with countries and companies around the world preparing their own apps as part of a track-and-trace system to keep infection levels low.

Google and Apple don't work together on much, but they're working together on this: a set of underlying protocols inside Android and iOS that are able to speak to each other, even while your phone is in your pocket.

The first fruits of these efforts are now live on Android phones and iPhones
Here is the April 10 announcement of the tech giants' partnership.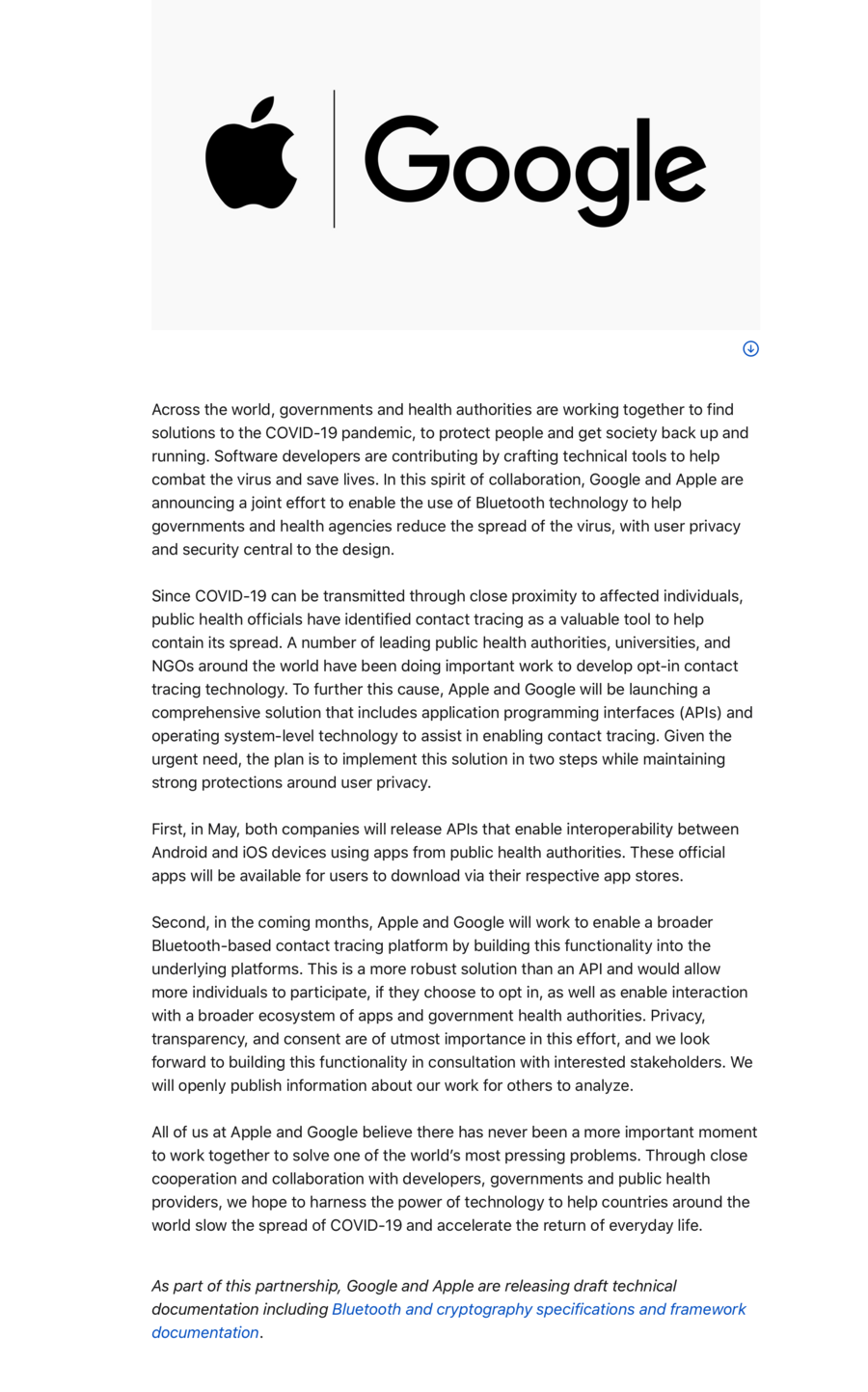 The claim rests on the idea that Apple and Google, with no forewarning, took advantage of T-Mobile's widespread outage on June 15, 2020, to install the apps on an unsuspecting public's phones. This is not the case. Still, the Federal Communications Commission wants answers on the outage, according to Bloomberg:
A T-Mobile US Inc. service outage, which kept thousands of customers from making calls or using data on Monday, will be investigated by the Federal Communications Commission.

"The T-Mobile network outage is unacceptable," FCC Chairman Ajit Pai tweeted on Monday evening, saying that the agency would launch a probe into the matter. "We're demanding answers -- and so are American consumers."

Voice and text services have been restored, T-Mobile network chief Neville Ray said in a Twitter post.

"These issues are now resolved," T-Mobile Chief Executive Officer Mike Sievert said in a statement time stamped 10:03 p.m. Pacific Standard time Monday on the company's website. "We again apologize for any inconvenience."

T-Mobile shares were down 1.3% in premarket trading in New York on Tuesday.

T-Mobile's parent company, Deutsche Telekom AG, also suffered problems. CEO Tim Hoettges said in a press conference that an overnight outage in Europe stemmed from issues with the company's 5G rollout.
According to this story, AT&T and Verizon and others also reported outages due to heavy traffic Monday:
Outages have been reported from various cell phone carriers across the U.S. due to a traffic-related issue on Monday afternoon.

"Starting just after 12 p.m. and continuing throughout the day, T-Mobile has been experiencing a voice and text issue that has intermittently impacted customers in markets across the U.S. We are recovering from this now, but it may still take several more hours before customer calling and texting is fully recovered," said Michael Sievert, president and CEO of T-Mobile U.S.

Sprint, Verizon, AT&T, Metro and U.S. Cellular have also reported widespread outages, according to Downdetector.