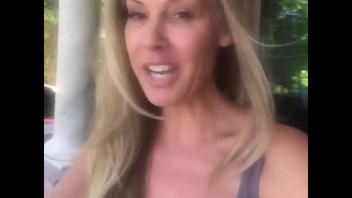 Did Bill Gates, Warren Buffett, and Illinois Gov. Jay Robert Pritzker conspire to place pallets of bricks on sidewalks so that rioters could use them at protests? No, that's not true: First, there is no actual evidence that pallets of bricks have been put in place for rioters to use. Random videos of bricks is not proof of anything and we will explain in detail below. Second, if Warren Buffett wanted the group antifa to have bricks to throw, why would he put a label on them from a company he owned?
The claim appeared in several videos, including a video posted on YouTube on June 2, 2020, titled "Brick Pallets For Riots From ACME BRICK CO Own By Berkshire Hathaway, Warren Buffett & Bill Gates" (archived here). The description read:
Brick Pallets being dropped off for Rioters/ Antifa by ACME BRICK COMPANY Owned by Berkshire Hathaway & Bill Gates (who recently left the board) & The Chicago Marmon Group founded by JAY & ROBERT PRITZKER & Berkshire Hathaway
Click below to watch the video on YouTube:
The woman in the video said:
Hey, guys, ready for this? The brick pallets are being dropped off for the rioters and ANTIFA by Acme Brick Company. Guess who owns Acme Brick Company. Berkshire Hathaway, and Bill Gates recently stepped down from the board. It's also owned by the Marmon Group in Chicago, who was founded by none other that Jay Robert Pritzker and Berkshire Hathaway. Welcome to the rabbit hole.
The video offers no support for the claim that there is a conspiracy involving some of the richest men in the world and the governor of Illinois to facilitate brick-throwing in street protests concerning the death of George Floyd under the knee of a Minneapolis cop. However, Lead Stories found another video that offers more details (although still unsupported.) It is titled "Brick Pallets For Riots From ACME BRICK CO Own By Berkshire Hathaway & Bill Gates!":
This video presents a montage of unidentified stacks of bricks on sidewalks. There is no information about where the bricks were located, how long they had been there, or if they were ultimately taken by antifa or anyone else, and thrown in a violent protest.
Chicago's WUSA did an investigation of these claims in a report titled VERIFY: Fact-checking claims about pallets of bricks in protest spots. It tracked down several of the stacks of bricks, finding in each case there was no connection to George Floyd death protests, mainly because they were in place before he died.
Lead Stories also debunked a claim that Boston police were caught on video positioning bricks for protesters to toss. Read our article titled Fact Check: Boston Police NOT Caught Planting Bricks Amid Protest. In that case, Northeastern University campus cops were seen moving pieces of a broken sidewalk because it was deemed a safety hazard.
The host offers a photo of a "QR code" that tracks to Brick.com, the website of Acme Brick Company. Yes, Berkshire Hathaway bought the brick maker in 2000 and it is a small piece of the firm's huge portfolio. But it is not proof that Warren Buffett personally ordered that stack of bricks to be placed on a specific sidewalk ahead of a protest. Anyone can go to Brick.com and order a stack of bricks. You do not have to own the company.
The host also correctly noted that "Warren Buffet's Berkshire Hathaway lost Bill Gates as a director this year." In fact, Gates announced in March that he was stepping aside from his director duties on the Berkshire Hathaway board and with Microsoft, which he cofounded, to spend more time on addressing the COVID-19 epidemic. But his previous involvement on the board does not connect him with the delivery of a pallet of bricks to an unknown sidewalk at an unknown time. It's thin logic.