STORY UPDATED: check for updates below.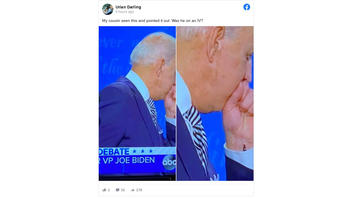 Did Joe Biden wear an IV or a wire up his sleeve during the Presidential Debate in Cleveland on September 29, 2020? No, that's not true: viral photos making that assertion or just questioning what is up Biden's sleeve actually show a rosary Biden wears in remembrance of his late son Beau. The rosary has a tiny medallion attached to it that appears to have poked out of Biden's sleeve at one point when he moved his arm upwards.
An example of this claim can be seen in this Facebook post (archived here) published during the debate. It read:
My cousin seen this and pointed it out. Was he on an IV?
This is what the post looked like on Facebook at the time of writing:
(Source: Facebook screenshot taken on Wed Sep 30 13:19:44 2020 UTC)
A similar claim was made in this YouTube video:
Lead Stories was able to get clearer footage from C-Span's YouTube channel:
It shows the rosary Joe Biden wears in remembrance of his son Beau who passed away from a brain tumor on May 30, 2015.
Below you can watch a 2017 interview with Megyn Kelly in which Biden talks about wearing the rosary that used to belong to his son.
Here is a close-up of the rosary taken from that interview in which you can see the medallion dangling from it: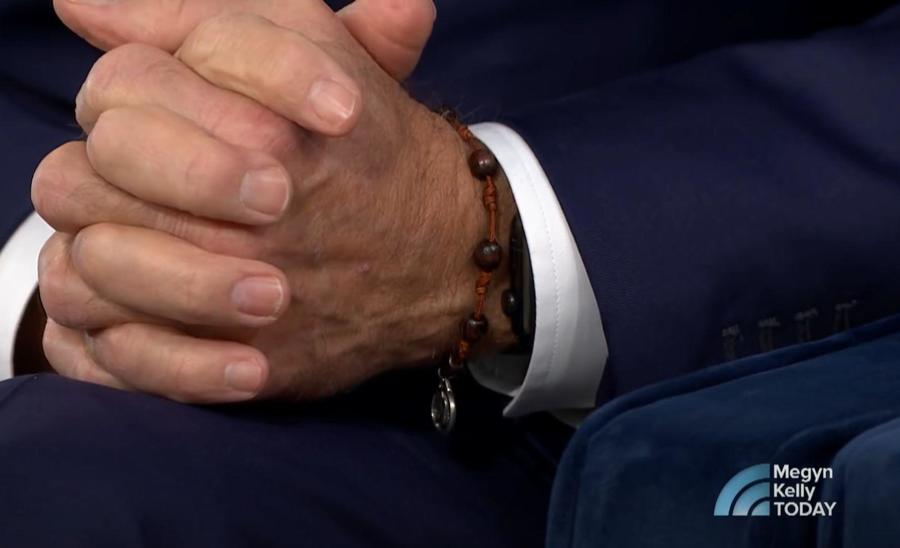 (Source: screenshot from Megyn Kelly Today)
A similar claim emerged during the debate saying Biden was wearing a wire under his jacket, that turned out to be a shirt crease as you can read in this earlier fact check from Lead Stories.
2020-09-30T19:14:45Z

2020-09-30T19:14:45Z

Added more info about the medallion.