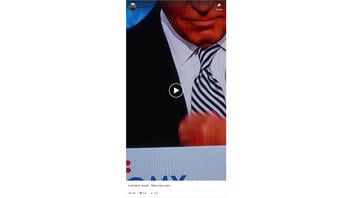 Is it true that Joe Biden was wearing a wire during the first presidential debate with Donald Trump on Sept. 29, 2020? No, that is not true. Not only is there no evidence to back up a claim making the rounds on social media, a blow-up of a moment captured on camera clearly shows that the supposed "wire" was a shirt crease.
The claim appears as a post (archived here) published to Facebook on September 26, 2020, by a Facebook page named "Jay " with following text:
Look what i found... Biden has a wire
This is what the post looked like on Facebook at the time of writing:
(Source: Facebook screenshot taken on Wed Sep 30 12:46:05 2020 UTC)
The post, which shows a short clip from the Fox News' Chris Wallace-moderated debate, is a home video of a television showing the Biden-Trump match-up. In the background of the video, a voice can be heard saying:
There it is. There it is. He's wearing a wire. He's wearing a wire, bro."
Here is a close-up of the shot from the exact moment after Biden, the Democratic nominee for the Nov. 3 presidential election, reached inside his jacket, pulled his hand out and created a crease in his shirt: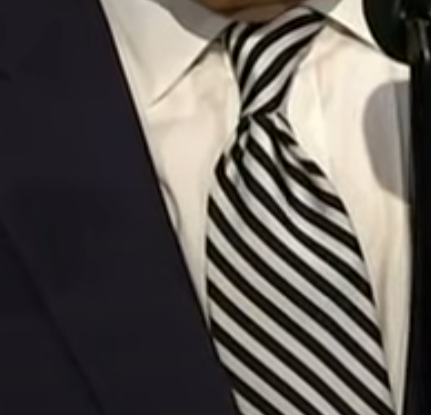 This is higher quality video of the moment in the debate:
The allegation that Biden was wearing a wire -- apparently to feed audio to an earpiece -- during the debate came after Trump had insinuated that the Democrat should be checked for an earpiece before the debate.
Even actor and Trump supporter James Woods tweeted with the claim:
And there it is. #JoeWired pic.twitter.com/bk1dkZ9gQo

-- James Woods (@RealJamesWoods) September 30, 2020
Here is a tweet about the claim's origins, which are spelled out in this story by The New York Times, as well as the Biden campaign's denial:
The Biden earpiece conspiracy theory (which originated in a tweet from a single anonymous source to a NYPost reporter, and was instantly denied by the campaign) is everywhere on Facebook. Absolutely everywhere. pic.twitter.com/AIdXoy4ZIi

-- Ben Collins (@oneunderscore__) September 29, 2020
Lead Stories also debunked a claim that Biden had something up his sleeve here: Fact Check: Joe Biden Was NOT Wearing An IV Or A Wire In His Sleeve During The Cleveland Debate.