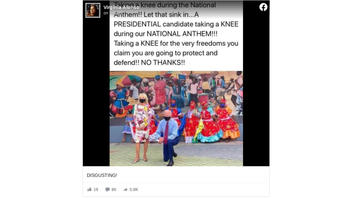 Did Democratic presidential nominee Joe Biden take a knee during the national anthem while visiting Miami's Little Haiti? No, that's not true: Photos showing Biden kneeling were taken as he and his wife posed for a photographs with Haitian dancers at a cultural center. The national anthem was not playing at the time.
The claim appeared as a meme in a post (archived here) shared on Facebook on October 10, 2020, under the title "DISGUSTING!" The message above the photo read:
Taking a knew during the National Anthem!! Let that sink in... A PRESIDENTIAL candidate taking a KNEE during our NATIONAL ANTHEM!!! Taking a KNEE for the very freedoms you claim you are going to protect and defend!! NO THANKS!!
This is what the post looked like on Facebook at the time of writing:
(Source: Facebook screenshot taken on Mon Oct 12 01:13:52 2020 UTC)
The meme takes this photo out of context. It was just a photo op during Biden's visit to Miami to court the Haitian-American community: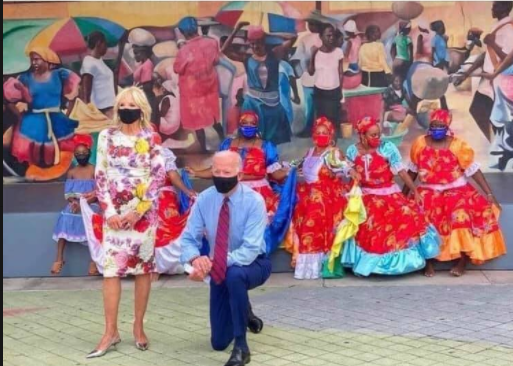 A Google image search for the terms "Democratic presidential candidate former Vice President Joe Biden poses for a photo with dancers as he visits Little Haiti Cultural Complex" returns these images at the top: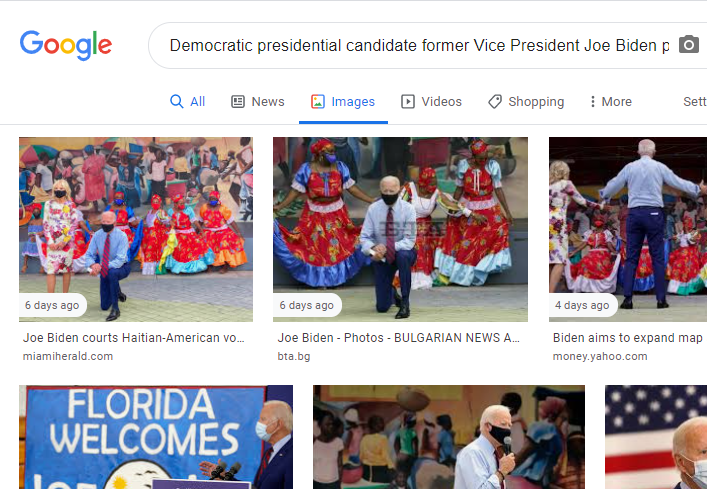 All of the outrage over a presidential candidate "taking a knee" during the national anthem is based on a false claim.