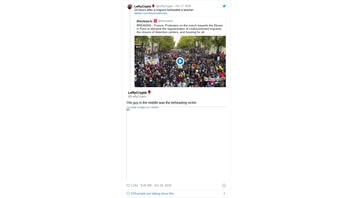 Is the person holding a "REFUGEES WELCOME" sign in this tweeted photo the same person who was beheaded in a violent attack outside of Paris on October 16, 2020? No, that's not true. The man who was beheaded in France, Samuel Paty, was a 47-year-old teacher who did not look anything like the man in the photo. This photo was taken in England, not France, on October 17, 2020, after Paty was dead.
The claim appeared in a tweet (archived here) published by the user "@LeftyCrypto"on October 18, 2020. The tweet included a video of a march in Paris over immigration, with the photo from England below the video from France. The caption on the photo read:
The guy in the middle was the beheading victim
This is what the post looked like on Twitter at the time of writing:
The guy in the middle was the beheading victim pic.twitter.com/MyhnOfEPcB

-- LeftyCrypto🌹 (@LeftyCrypto) October 18, 2020
(Source: Twitter screenshot taken on Tue Oct 20 14:52:03 2020 UTC)
The photo of three people holding signs was originally tweeted by @GoodChanceCal, the Twitter account for a London-based theater group that often performs in areas with large refugee populations. The man in the photo is 30-year-old Joe Robertson, the co-artistic director of Good Chance, not Paty. The women next to Robertson are Amy Reade (left), an artistic associate at Good Chance; and Naomi Webb (right), executive director of Good Chance. "We are receiving a lot of hate on this tweet and I'm wondering if we should just delete it?" said Webb in an email to Lead Stories, referring to the group's original post.
Today the Good Chance team are in Folkestone to #WelcomeRefugees. The people of Kent are out in force at the Napier Barracks to let people know that they are WELCOME @_KRAN_ pic.twitter.com/Q9EbiR2YNQ

-- Good Chance (@GoodChanceCal) October 17, 2020
All of the "Refugees Welcome" signs have a small Good Chance insignia:
For comparison, the following are photos of Robertson (the color photo) and Paty (the black and white photo):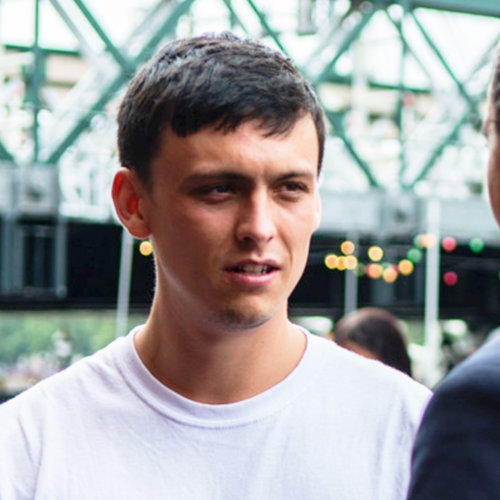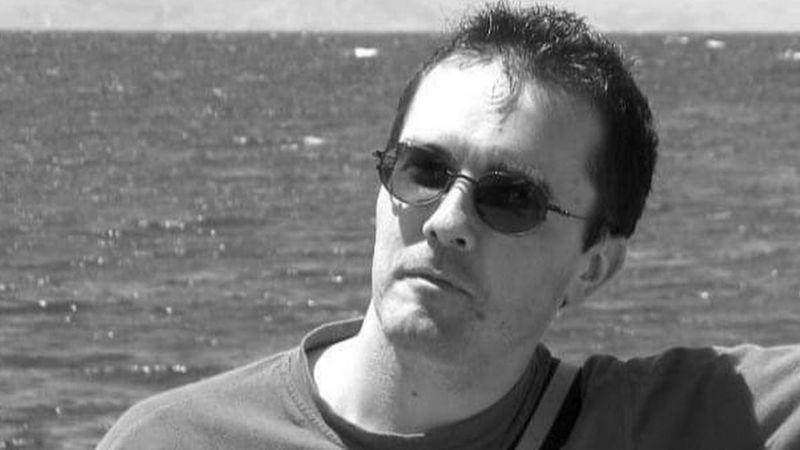 Paty reportedly had shown satirical depictions of the prophet Muhammad -- the same images that spurred the Charlie Hebdo shooting in 2015 -- to his class, and depictions of Muhammad or any other prophets of Islam are forbidden by the religion. The attacker walked into Paty's classroom and forced children to say which teacher had shown satirical depictions of Muhammad, according to The Sun.
@LeftyCrypto did not respond to request for comment other than some hateful messages from an alternate Twitter account.