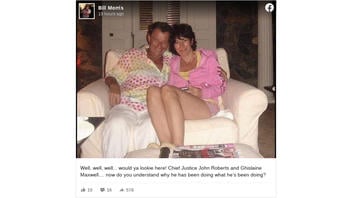 Does a photo show U.S. Chief Justice John Roberts with accused sex abuser Ghislaine Maxwell? No, that's not true: A photo posted on social media in December 2020 purportedly showing Roberts and Maxwell sitting together on a small couch actually shows Maxwell with Jean-Luc Brunel, a French model agency head who is accused of helping traffic teenage girls. There is no evidence to support the claim that Roberts ever met Maxwell, who was billionaire pedophile Jeffrey Epstein's girlfriend and alleged co-conspirator.
The claim appeared on social media, including in a post (archived here) shared on Facebook on December 18, 2020. The text accompanying the photo read:
Well, well, well... would ya lookie here! Chief Justice John Roberts and Ghislaine Maxwell.... now do you understand why he has been doing what he's been doing?
This is what the post looked like on Facebook at the time of writing:
(Source: Facebook screenshot taken on Sat Dec 19 20:10:09 2020 UTC)
This claim was easy to debunk. First, this is Roberts: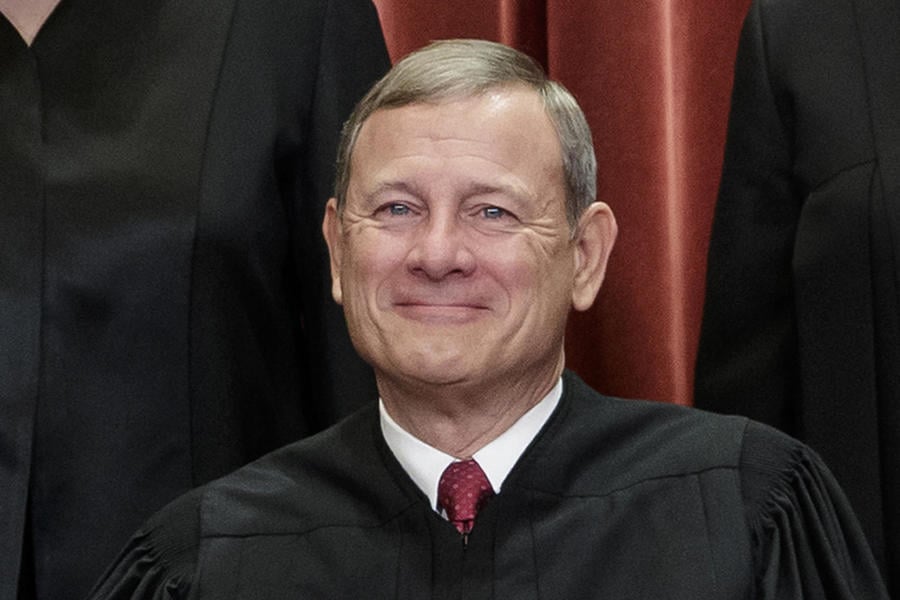 This is a close up of the man with Maxwell:

The best proof, though, the Daily Mail newspaper published this photo in 2019 and identified the man as Brunel: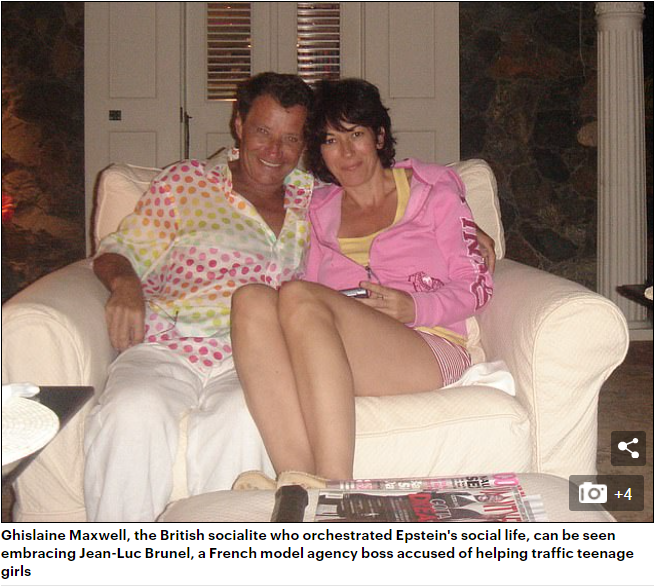 Brunel was arrested in France on suspicion of sex crimes in December 2020. He was a known friend of Epstein, who died in a New York jail in August 2019 while awaiting prosecution on federal sex crime charges.
Roberts has been under assault on social media by Trump supporters upset by the high court's refusal to hear legal challenges to the presidential election. One of the leaders of this campaign to discredit Roberts by falsely associating him with Epstein is Atlanta lawyer Lin Wood:
The People have list of questions for C.J. Roberts based on bizarre votes on major cases starting with Obamacare. But let's ask him just two:

1. Are you the John Roberts on Epstein flight logs?
2. Did you say about @realDonaldTrump "the mother f#*ker would never be re-elected."

-- Lin Wood (@LLinWood) December 18, 2020
Lead Stories also recently debunked a claim that a photo showed Roberts swimming with former President Bill Clinton in the waters around Epstein's private island. It was a false claim. (Read our debunk here.)