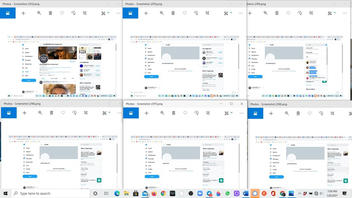 Was a laptop stolen from Nancy Pelosi's office when the Capitol was stormed? Yes, but without context, that fact is being used to support conspiracy theories about Pelosi's motivation for seeking the removal of President Donald Trump in the aftermath of the insurgent attack on the U.S. Capitol on January 6, 2021. Drew Hammill, the speaker's Deputy Chief of Staff, said a laptop was stolen from a conference room but that the device was "only used for presentations."
The claim appeared as a video published by Ann Vandersteel on January 9, 2021, titled "WAR!!! Twitter and Facebook PURGE has Begun! Mike Smith Out Of Shadows!" (archived here):
To watch the video on YouTube:
"Steel Truth with Ann Vandersteel" posted a video on YouTube with retired Lt. General Thomas McInerney claiming that "special forces mixed with antifa" took a laptop from Pelosi's office and she was "terrified."
McInerney is a retired Air Force general who has been accused by the Military Times of spreading false information. He was banned from Fox News for saying torture "worked" on the late Sen. John McCain while McCain was a prisoner of war in Vietnam, the Daily Beast and the conservative Washington Examiner reported.

In the video at the 45 minutes, 50 seconds mark, McInerney is talking about the reaction the speaker of the house had after the Capitol was stormed.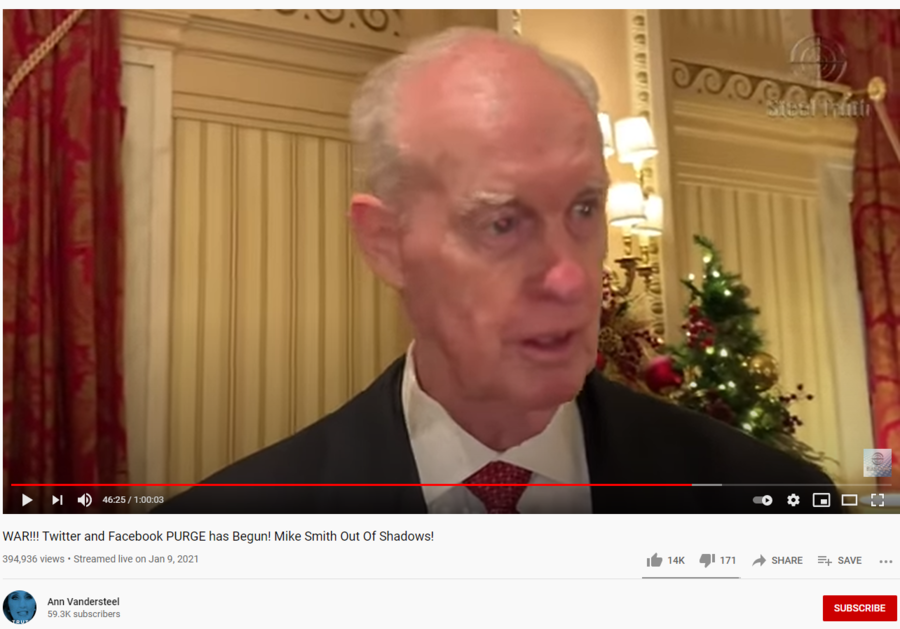 You see, Ann just told me Pelosi called the Chairman of the Joint Chiefs of Staff General Mark Miller and they're trying to get him out on the 25th amendment or to impeach him. Why? Well because on Wednesday they took Pelosi's laptop. She's frantic. There were some people in there that were special forces mixed with antifa and they took her laptop and they have that data. So you'd say, 'Well, look, you only got 12 days or whatever it is until the 20th, why worry about it?' Just let him go out. No they're terrified because they have that data."
Pelosi's deputy chief of staff tweeted about the stolen laptop on January 8, 2021, two days after the Capitol was stormed.
A laptop from a conference room was stolen. It was a laptop that was only used for presentations. https://t.co/S7YGPnLaWy

-- Drew Hammill (@Drew_Hammill) January 8, 2021
Lead Stories has previously debunked the claim that antifa activists stormed the Capitol.
"At this time we have no credible intelligence suggesting ANTIFA involvement in Wednesday's criminal activity," FBI Public Affairs Officer for the Washington Field Jessica Davis told Lead Stories. "However, the investigation is ongoing and we are aggressively working to identify all individuals involved, no matter their association."