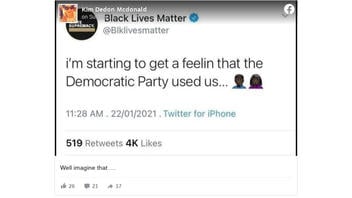 Did @Blklivesmatter, the official Twitter account of the Black Lives Matter organization, tweet that they were "used" by the Democratic Party? No, that's not true: Lead Stories image analysis indicates it is a skillful fake tweet. There is currently no publicly available evidence that @Blklivesmatter tweeted this statement.
The claim appeared in Facebook post (archived here) where it was published on January 24, 2021, with the caption "Well imagine that ...." The tweet read:
i'm starting to get a feelin that the Democratic party used us...🤦🏿‍♂️

🤦🏿‍♀️
This is what the post looked like on Facebook at the time of writing:
(Source: Facebook screenshot taken on Tue Jan 26 17:12:15 2021 UTC)
This tweet can't be found on @Blklivesmatter Twitter feed nor can it be found in the Internet Archive's snapshots of the @Blklivesmatter Twitter feed from the day it was allegedly posted. This leaves the open the possibility that the Twitter user who runs the account deleted the tweet before an Internet Archive snapshot could be taken that day, but that is unlikely because the photo analysis indicates the image is entirely fabricated.
Lead Stories loaded the image into photo editing software and dramatically increased the light settings of the fake tweet and it became evident that it was pasted together: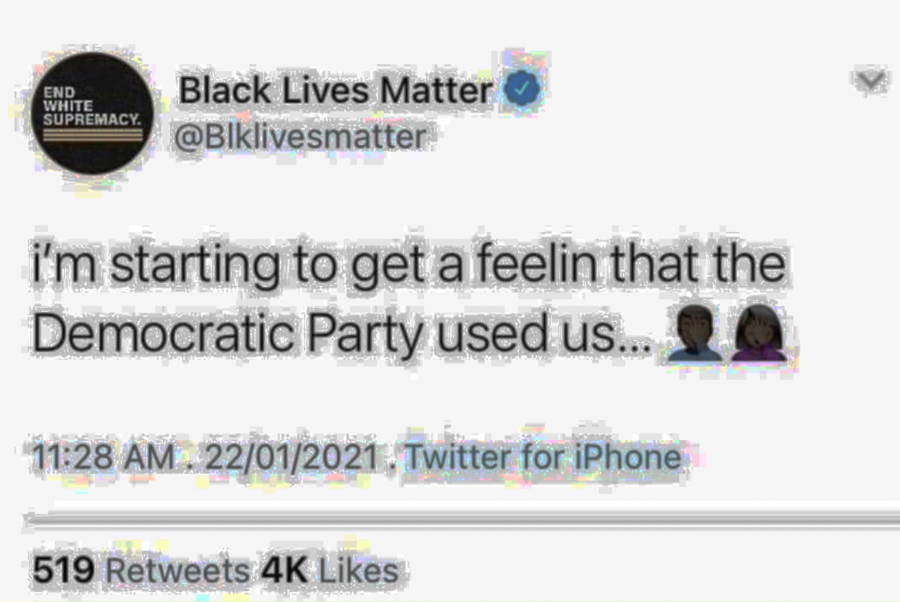 When the levels are adjusted in the identical way to a of a screenshot of a real tweet that currently exists on the @Blklivesmatter feed, the editing does not have the same effect. Additionally, tweets typically include numbers for retweets, quote tweets and likes, not just retweets and likes (the only metrics added to the fabricated tweet).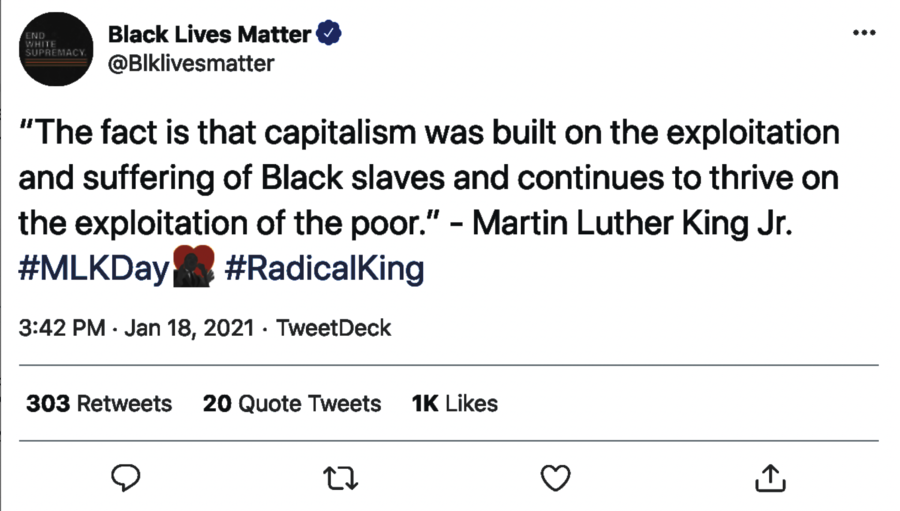 Shifting the levels on the screenshot of the authentic tweet does not create the same gray shading behind the text as it does in the fake tweet, which indicates that the fake tweet was pasted together.
This story will be updated if the Black Lives Matter organization responds to Lead Stories' request for comment.