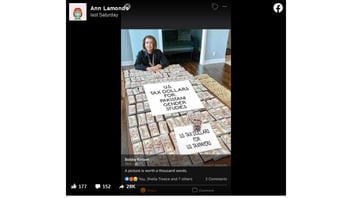 Does the recent legislation that funds aid to Americans economically hard-hit by the coronavirus pandemic also provide tax dollars for "gender studies" in Pakistan? No, that's not true: Though they were voted on as one package, the COVID relief measures were part of a separate bill that was then bundled together with others to streamline end-of-the-year votes in Congress. The legislation referred to in the claim funds $10 million in "gender programs," ranging from those focused on improving the health of mothers and their children to those tackling gender-based violence in Pakistan, according to the United States Agency for International Development, or USAID, which oversees much of the funding. In other words, the money is for real-world programs aimed at helping women in Pakistan, not for academic or sociological "gender studies."
Several claims on social media, directly or indirectly, expressed a common theme: The U.S. is funding a study in Pakistan while millions of Americans face hardship due to economic fallout from the pandemic. The claim was made in a Facebook post (archived here) published December 26, 2020, that contains a meme of Speaker of the House Nancy Pelosi seated at a long table that is covered in stacks of $100 bills. A sign laid on top of the money reads:
U.S. TAX DOLLARS FOR:

PAKISTANI GENDER STUDIES
This is what the post looked like on Facebook at the time of writing:
(Source: Facebook screenshot taken on Thu Dec 31 21:10:16 2020 UTC)
The meme also shows a jar full of coins on the table that are placed on top of a sign that reads:
U.S. TAX DOLLARS FOR U.S. TAXPAYERS
Money for the gender programs in Pakistan is part of the Consolidated Appropriations Act, 2021 that President Donald Trump signed into law December 27, 2020, which funds the federal government for Fiscal Year 2021. Many are more familiar with the coronavirus relief it provides, including the $600 stimulus checks to individuals and the extension of unemployment insurance benefits that were scheduled to run out for many laid-off workers, even though the jobless rate remains high. Lead Stories explained the difference between the overall ("omnibus") vote on the 2021 budget and the individual pieces of legislation that made up that budget.
Funding of "not less than" $10 million for "gender programs" is included in appropriations for the Department of State, foreign operations and related programs. Also among the appropriations are "not less than" $15 million for democracy programs, which USAID says focus on promoting "greater acceptance of religious, gender, political and social diversity" and enhancing "social cohesion." The funding for democracy programs drew significantly less ire on social media than those for gender programs.

(Source: Facebook screenshot taken on Mon Dec 28 22:00:00 2020 UTC)
Gender Studies is a specific academic field. The University of California at Los Angeles college of social sciences defines gender studies as follows:
Gender Studies is an interdisciplinary field that focuses on the complex interaction of gender with other identity markers such as race, ethnicity, sexuality, nation, and religion. Gender-- femininity and masculinity--is such a basic form of social organization that its operation often passes unnoticed. Feminist scholarship demonstrates that traditional categories used for social analysis and their accompanying interpretive approaches often reinforce gender hierarchies and inequalities.
The spending act doesn't offer details about the gender programs. In an email to Lead Stories, a USAID spokeswoman wrote that the funding would be used in the development agency's continuing efforts working "with the government of Pakistan, NGOs, and private organizations to support Pakistani women in the sectors of education, agriculture, health and business."
In addition, all of USAID's efforts across all development sectors incorporate the cross-cutting theme of gender equality.
This is what USAID had to say about the newly approved funding:
USAID is reviewing the recently enacted FY 2021 Omnibus and will work closely with Congress to ensure education, economic, and civic participation opportunities for women and girls remains a priority development goal in Pakistan. Discussions on the shape and scope of programming are in the very early stages.

USAID has long invested in women's empowerment, in Pakistan and around the world. USAID programs work to improve women's access to economic opportunities, increase girls' access to education, improve maternal and child health, combat gender-based violence, and increase women's political and civic participation in Pakistan, which helps promote a more prosperous, stable, and inclusive society in Pakistan and furthers international peace and security.
The Gender Equality and Female Empowerment page in the Pakistan section of usaid.gov highlights some of what the development agency touts as successes in the gender equality program:
Provided health, legal, and counseling services to approximately 61,000 female survivors of Gender Based Violence (GBV).
Awarded more than 6,600 higher education scholarships to young women in Pakistan.
Supported the Federal Ministry of Human Rights to train 196 public prosecutors on laws protecting women's rights, gender issues, and legal protections for GBV survivors.
Trained and financed more than 50,000 women entrepreneurs.
Facilitated national identity card registration for approximately 1.5 million women to promote women's voting rights.
Helped train almost 16,000 female political party representatives.
The photo of Pelosi at a table covered with money is not real. The meme was assembled by pasting Pelosi's head onto a photo of professional boxer Floyd Mayweather that was published in 2019.
Here is the TinEye image search information on the original image and part of the image.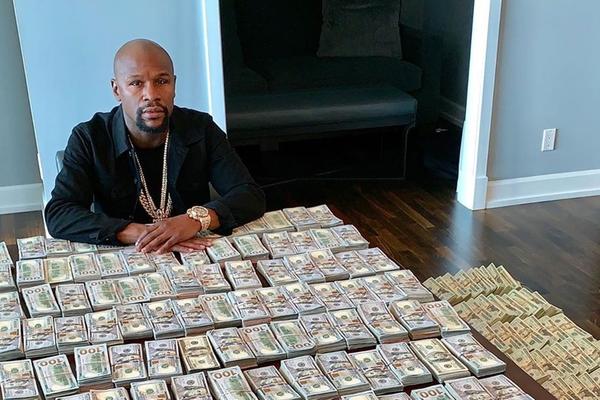 (TinEye screengrab Wed Jan. 5 02:36 2021 UTC)