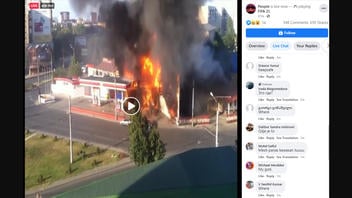 Does a "live" video currently streaming on Facebook show a gas station explosion happening right now? No, that's not true: The video appears to be a looping piece of video footage taken in 2014 of an incident at an Exxon Mobile station in Makhachkala near the Caspian Sea in Russia.
The video appeared in a post (archived here) published by a channel named "People" on May 7, 2021, with a caption that read "Gas Station Explosion, Horrible" and a red badge on the video indicating it was "LIVE."
This is what the post looked like on Facebook at the time of writing: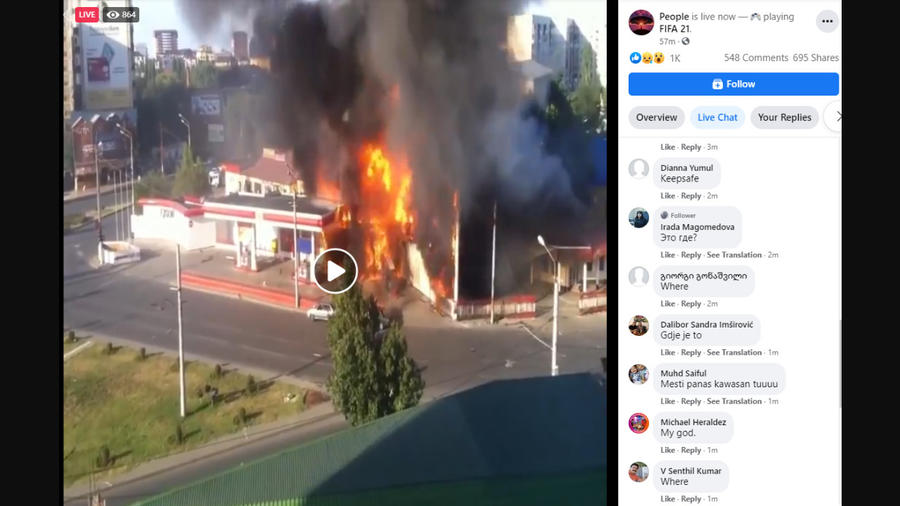 (Source: Facebook screenshot taken on Fri May 7 10:35:13 2021 UTC)
However, the footage has been online since at least 2014 on YouTube as you can see here (archived here):
The New York Daily News reported about the incident at the time:
An online video captured a fire explode at a Russian gas station and appeared to spread quickly to a few nearby buildings.

The fire occurred on Friday at an Exxon Mobile station in Makhachkala, which is near the Caspian Sea, and seems to have started right outside of the service pump area where two cars are parked.

It's unclear what sparked the fire but it started at one car and then quickly engulfed the two vehicles and spread to the neighboring building with an explosive fireball.
So the Facebook page that reposted the video as if it was "Live" was off by at least several years.