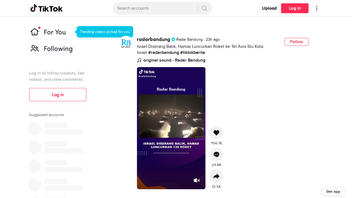 Does a TikTok video featuring multiple launching rockets show the Palestinian political and militant group Hamas launching rockets toward Tel Aviv, Israel during the 2021 hostilities over sites considered holy by Muslims and Jews? No, that's not true: The outdated video clip has circulated since at least 2018 with a variety of false captions about the location of the launch.
The claim appeared in a TikTok post (archived here) where the video was posted on May 12, 2021. The video shows an impressive display of rockets launching into a night sky. The caption for the TikTok video read "Israel Diserang Balik, Hamas Luncurkan Roket ke Tel Aviv Ibu Kota Israel #radarbandung #tiktokberita" which, according to Google Translate, was written in Indonesian and translates to:
Israel Against Attack, Hamas Launches Rocket at Tel Aviv, Israel's Capital #radarbandung #tiktokberita
This is what the post looked like on TikTok on May 13, 2021: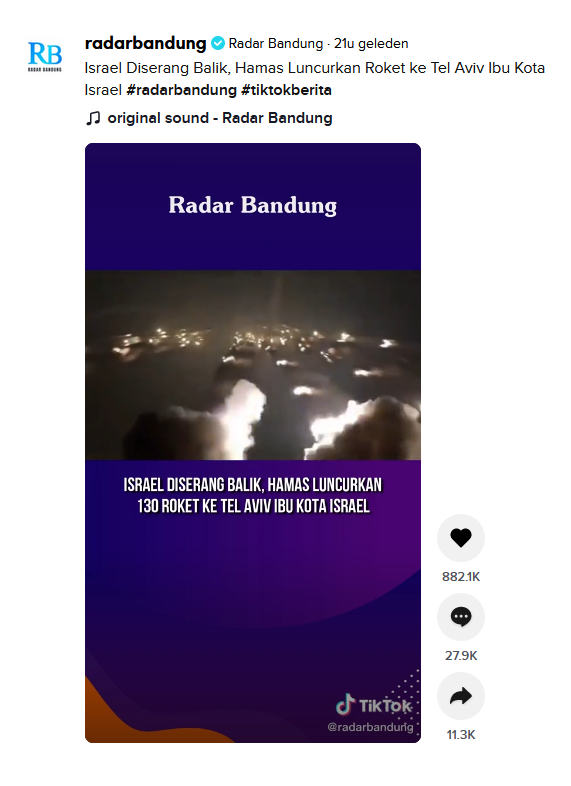 (Source: TikTok screenshot taken on Thu May 13 14:07:45 2021 UTC)
One year earlier, Lead Stories debunked a claim that the same video showed an Iranian attack against a U.S. airbase in Iraq. We found that the video dates to at least 2018. In this YouTube video from November 27, 2018, titled "Multiple launch rocket system at night" the same scene is shown without any reference to the location in the video's description. However, the poster of the video claimed in the comments that the scene took place in Russia, though they provided no evidence. A screenshot of the exchange is below: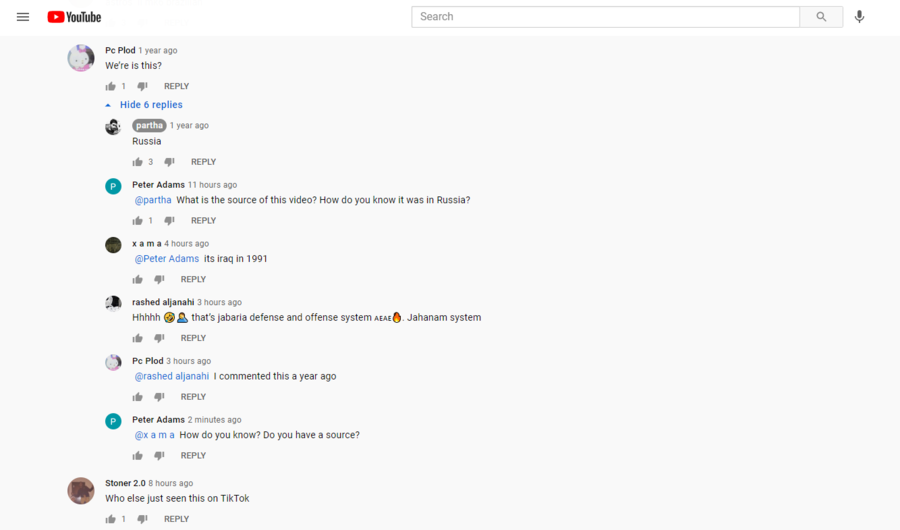 (Source: YouTube screenshot taken on Thu May 13 14:53:53 2021 UTC)
Lead Stories was not able to authenticate the origin of the video, only that it had been circulating for three years at the time this was written.
Hamas rockets targeted Tel Aviv and Israeli airstrikes targeted the Gaza Strip during several days of violent unrest in the region in May 2021. According to reports published at the time of this writing, at least 83 Palestinian fatalities and seven Israeli fatalities have occurred as a result of the days-long dispute.