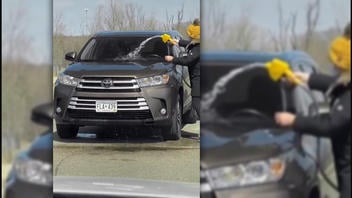 Did the woman in this video really wash her SUV with gasoline? No, that's not true: This prank skit video was posted on TikTok by a channel that posts many staged videos. In another video posted a day later, the actor sips from the stream of liquid coming from the yellow prop gas pump handle and declares, "It's water!"
The video was originally posted on TikTok on April 2, 2021, and has been reposted many times since then. Ace Gutta published it on Facebook on May 12, 2021, with the caption:
This is Where all the Gas is going Y'all ‼️😳 Somebody Tell Me What Is This Lady Doing ❓
This is how the video appeared on Facebook on May 14, 2021: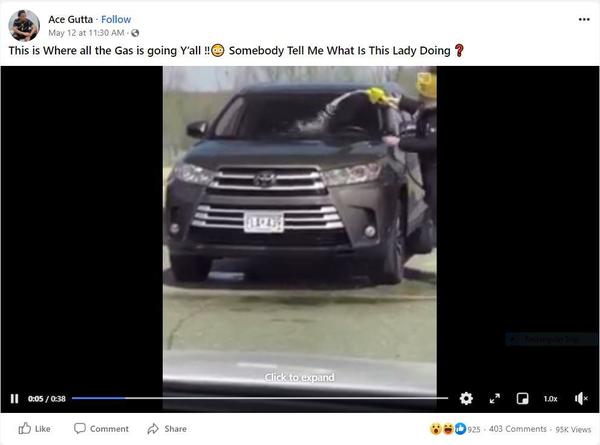 (Source: Facebook screenshot Fri May 14 22:30:04 2021 UTC)
The original video posted by @JoshandLisa is much longer than most copies. Its title and caption do not give away the joke, but in the follow-up video posted the next day, the woman even drinks from the "hose" then declares, "It's water!" The hashtags also make it clear it's a joke:
Part 2 #gas #gasoline #gasstation #prank #gotcha #prankwars #fyp #foryouopage #viral #prankster
In another skit video posted on April 6, 2021, the two women from the car washing video work together to steal gas from a third actor. The woman in the yellow knit hat in the car wash video distracts the man, while the woman who had feigned distress in the car wash video places the yellow gas pump prop, now not even connected to a hose, in the filling port of the man's car and takes the real gas pump to her car on the other side of the island -- all to the remixed tune of the classic Luciano Michelini tune, "Frolic," also known as the theme song to "Curb Your Enthusiasm."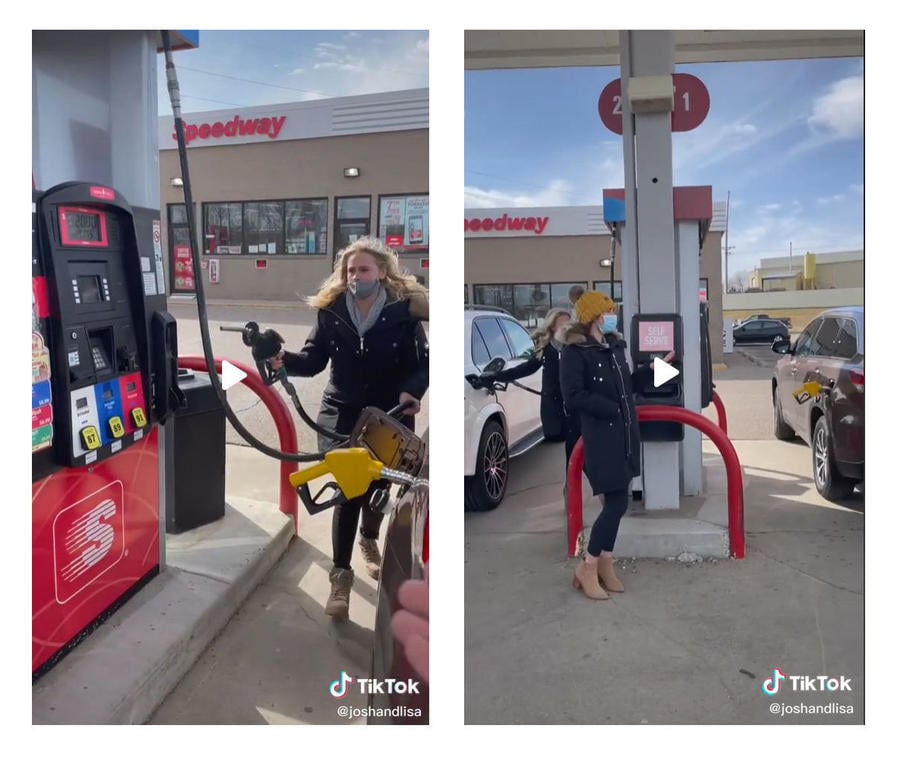 (Source: TikTok screenshots Fri May 14 23:05:57 2021 UTC)