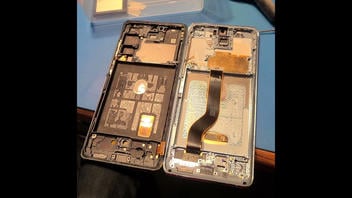 Does a video showing the insides of two 5G phones prove 5G does not exist in Canada because they lack a 5G chip? No, that's not true: The Samsung Galaxy S20 Plus and Samsung Galaxy S20 FE phones shown in the video do have the capability to work on 5G networks but certain models sold in Canada do not have a millimeter wave antenna only used by some carriers in the U.S. Not all 5G networks use the same frequency bands and technologies.
The claim was made in a video (archived here) published on YouTube by a user named Koen Johnson under the title "Proof 5G doesn't exist in 5G Phones in Canada" on June 4, 2021. It had this description:
The last while of fixing 5G phones I've noticed something a little funny, I've been fixing phones for 6 years, just recently 5G came out, and everyone's been saying not to get the 5G phones because they are dangerous.. this is not the case, the phones are not the issue.
Not a single phone in Canada has a 5G chip in it, and I can personally verify this because I fix 5+ phones a day, carriers offering 5G are renaming 4G to 5G on your phone to make it believable.. when your phone in reality, will never be capable of it, its a marketing scam.
So just remember no phones in Canada are compatible with 5G, so these towers the government is putting up, has got to be something more, because I can promise it's not for the 5G use of mobile devices.
Click below to watch the video on YouTube:
The video features a speaker who claims to be a phone repairman showing two disassembled "5G" phones, pointing out two slots where, according to him, "the 5G chip is supposed to be." He also claims there is not a single phone or carrier in Canada that supports 5G. This "fact" is then used to create suspicion about 5G technology in general: "I think the government is doing other things with the 5G towers. So if this doesn't say something to you I don't know what will."
Let's take these claims apart by looking at the phones first: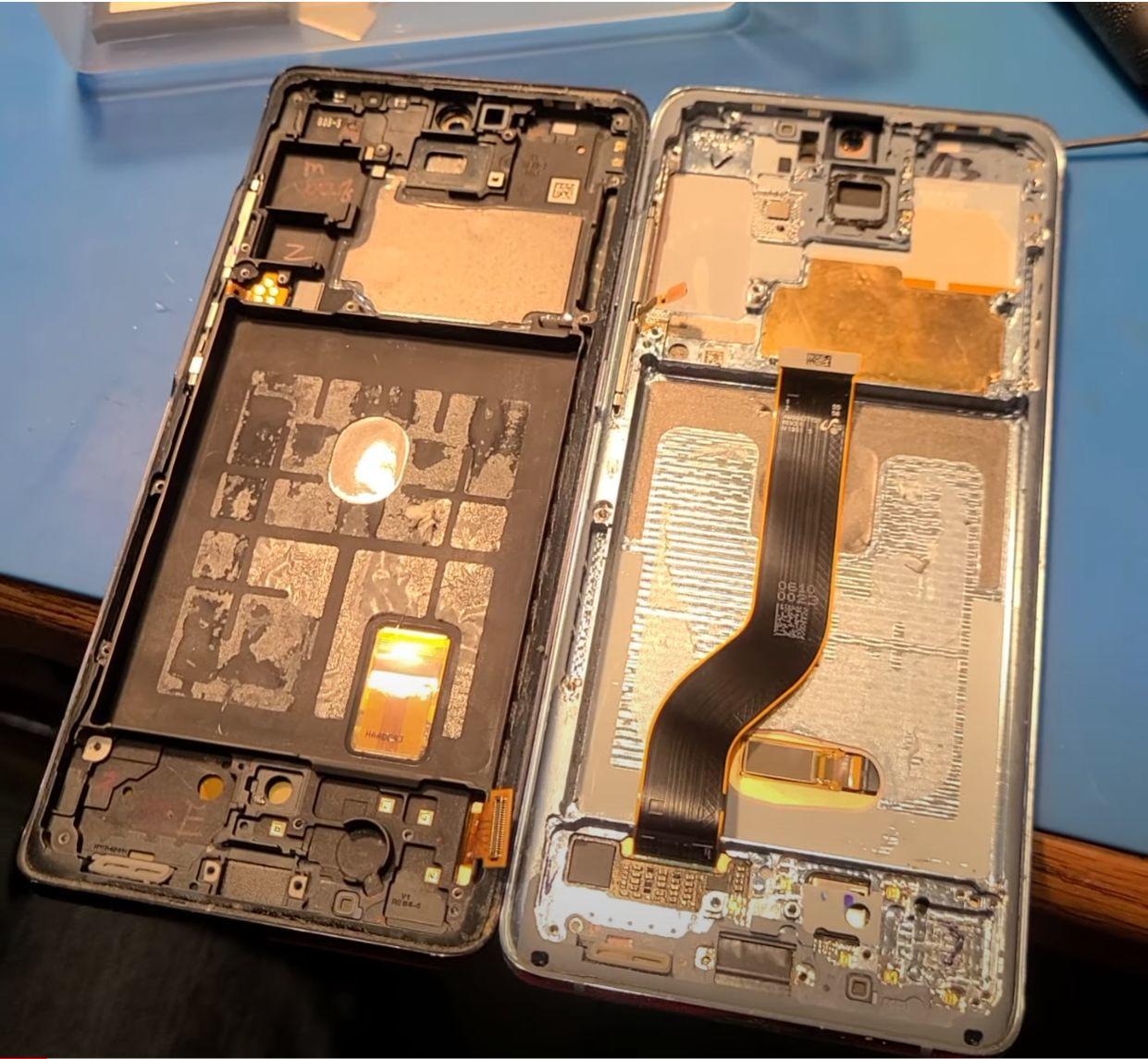 (Source: screenshot taken by Lead Stories on June 4, 2021)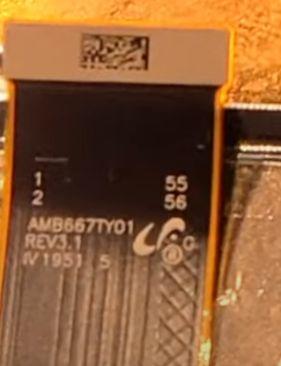 Looking in more detail at the cable reveals a serial or part number. According to a quick Google Image search this cable is part of an LCD screen used on the Samsung S20 Plus phone: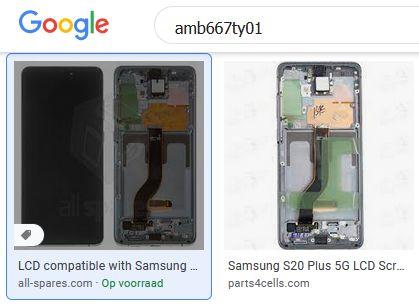 And indeed the innards of the phone look very similar to what is shown in this "teardown" video where one is taken apart:
The other phone has a slot marked "B05-5":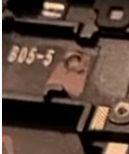 That in combination with the word "Samsung" brought us to the other model, the Samsung Galaxy S20 FE 5G: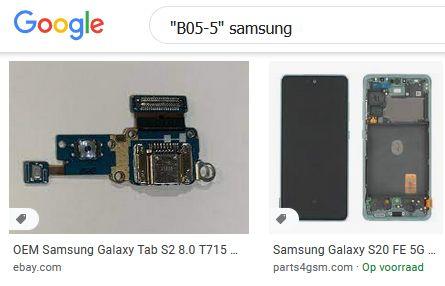 And indeed if we look at this teardown video it reveals almost the same innards:
Crucially, at 4:55 it is revealed what the slot is for:
Right here in the corner, over here, this is where the millimeter wave antenna would go for the 5G. This exact model doesn't have it, but it does have a placeholder. This is just a plastic placeholder where the antenna would go. And the second millimeter wave antenna would go over here in the corner, in this corner right here. So a network provider or carrier in the U.S. that would use the millimeter wave antennas would be Verizon.
So the slot is meant for an antenna, not for a chip, and this particular type of antenna is not useful in Canada since no carriers support it.
As PC Magazine reported on May 5, 2020, when describing the various S20 models available internationally, not all countries and carriers use the same 5G technology so not all features are available on all phones:
Until now, 5G phones have been sold by carriers and haven't included all of the 5G approaches used by even their own carriers, much less others. But the S20+ and S20 Ultra have all of the bands and approaches that all four (soon to be three) US carriers intend to use this year, and Samsung confirmed that it can be switched between carriers.

That includes 5G bands n2, n5, n41, n66, n71, n260 and n261, with DSS, along with all of the previous 4G, 3G, and 2G systems used in the US at the moment, both CDMA and GSM. One phone to rule them all. ...

Neither the US nor Canadian models have 5G bands n77 or n78, which are the most common 5G bands abroad, or LTE band 28, which is a common low-band 4G band abroad. The Canadian model does not have millimeter-wave 5G, which is used by three US carriers, or CBRS LTE band 48, which is used in some US central cities.
(Emphasis above added by Lead Stories.)
Several carriers in Canada do have 5G offerings as reported by whistleOut on April 8, 2021:
Rogers, Bell, Telus launched 5G networks across Canada in 2020, with further coverage spreading across Canada this year. Videotron is rolling out 5G coverage within Quebec and Sasktel will launch 5G services in Saskatchewan later this year.
So no, the lack of a specialized antenna in some phones that would only work in the U.S. is not evidence or proof 5G does not exist in Canada. Koen Johnson himself appears to be based in Winnipeg, Manitoba, in Canada.