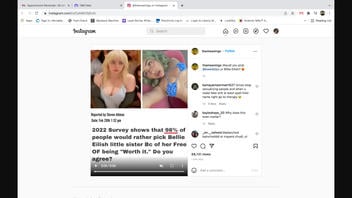 Does the American singer-songwriter Billie Eilish have a younger sister? No, that's not true: Billie Eilish has one other sibling, her brother Finneas O'Connell, who often writes and produces music with Eilish. Eilish's publicist confirmed to Lead Stories that there is no sister. Posts are claiming that Billie Eilish's sister has an account on OnlyFans, a website where users have to have a subscription to get access to a creator's content.
The claim appeared in an Instagram post on February 20, 2022. The post reads:
2022 Survey shows that

98%

of people would rather pick Bellie Eilish little sister Bc of her Free OF being 'Worth it.' Do you agree?
This is what the Instagram post looked like at the time of writing: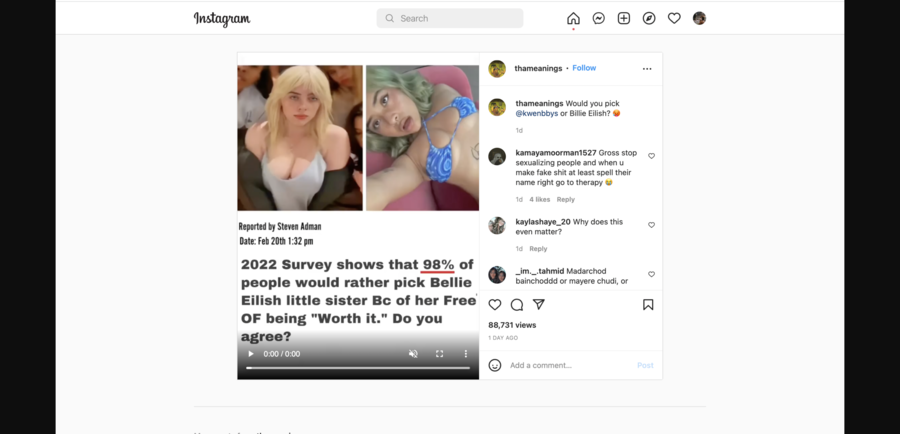 (Source: Instagram screenshot taken on Wed Feb 23 15:45:19 2022 UTC)
The creator of this post does not give a source for the statistic seen in the post, nor do they spell Eilish's first name correctly, calling her "Bellie."
A reverse image search found that the Billie Eilish picture is from a video found on Eilish's TikTok account.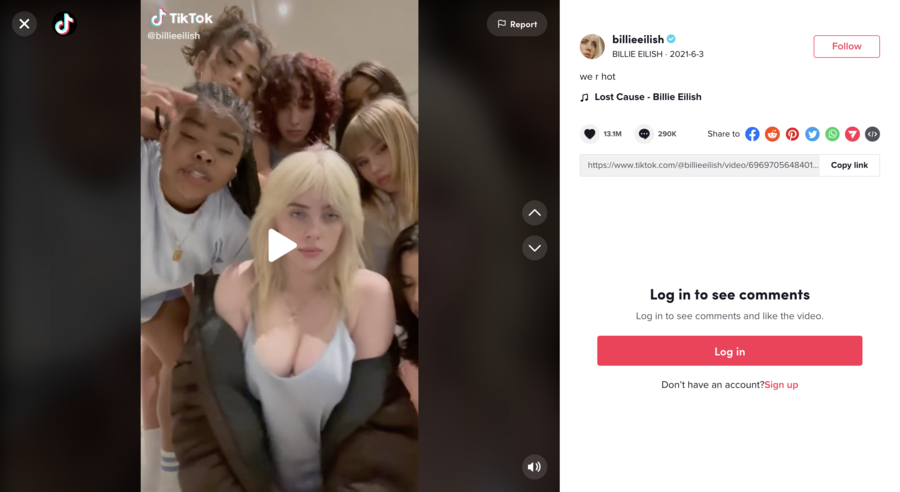 (Source: TikTok screenshot taken on Wed Feb 23 16:41:13 2022 UTC)
Lead Stories could not determine the origin of the photo on the right side of the post. Results when reverse image searching on Google Images led to images of multiple other women shown in the same pose.
Searching the key phrase "billie eilish sister" results in many websites debunking that claim or leading readers to the fact that she only has a brother, O'Connell.
Lead Stories spoke to Eilish's publicist, Alexandra Baker, founder and CEO of High Rise public relations, about the claim over text message on February 22, 2022. Baker told us that the claim of Eilish having a sister "is not true.