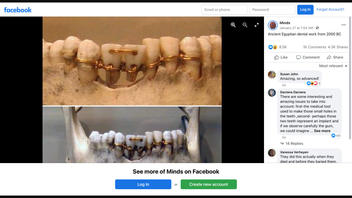 Did the ancient Egyptians do the dental work seen on the skeleton pictured below? No, that's not true: The picture circulating that is being called dentistry from ancient Egypt is dental work done by an Italian dentist at the turn of the 20th century, Dr. Vincenzo Guerini. The ancient Egyptians did have a type of dentistry, but this photo is not an example of it.
The claim appeared in a Facebook post (archived here) on January 27, 2022. It opens:
Ancient Egypt dental work from 2000 BC
This is what the post looked like on Facebook at the time of writing: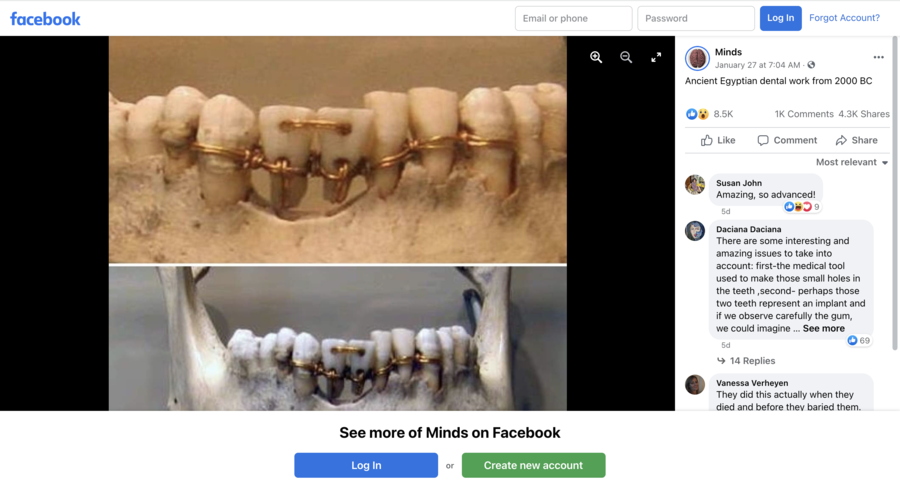 (Source: Facebook screenshot taken on Tue Feb 1 15:09:32 2022 UTC)
The Facebook account that posted it, Minds, does not give any citations to back up the claim that the photo is an actual example of ancient Egyptian dentistry.
Lead Stories reached out to the Dr. Samuel D. Harris National Museum of Dentistry, a Baltimore museum about teeth and the history of dentistry. Patrick Cutter, an assistant director at the museum, told us:
The image in question is actually two non-credited images of an item we have at the museum ... The item is a replica of an Egyptian style gold bridge made by an Italian dentist and dental historian, Dr. Vincenzo Guerini, in the 20th century. He made a number of replicas from ancient techniques around the world, using more contemporary skull pieces. This technique was a technique utilized by ancient Egyptians, and numerous other cultures around the world actually. Typical ways of replacing missing teeth back then involved using soft metal wires or bands (mainly gold), that wrapped around the replacement teeth and the adjoining teeth still left in the mouth. This worked well for cosmetic purposes, but mechanically (for chewing) it really wasn't the best option.
Cutter attached a picture to his response.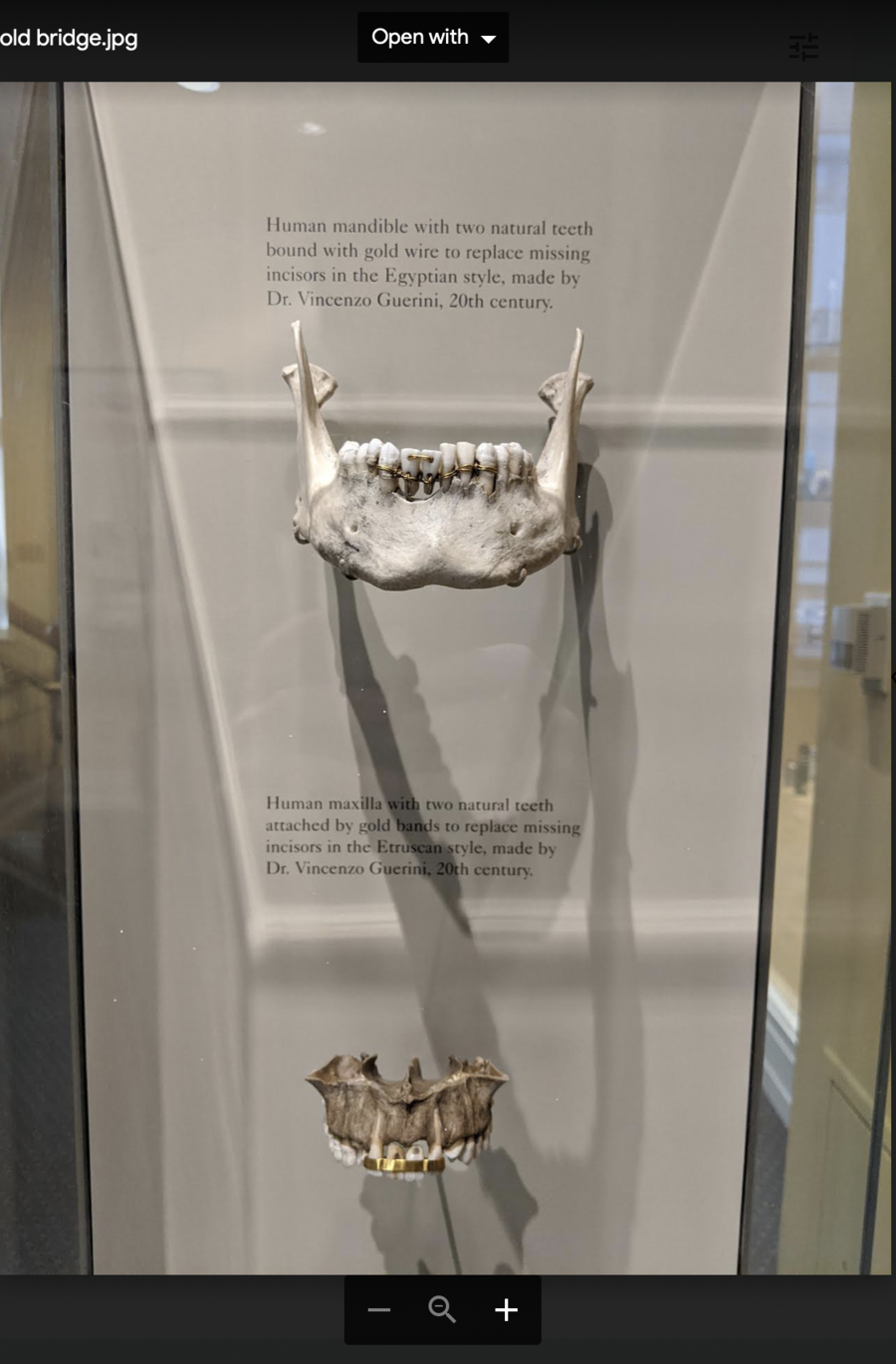 An article in the British Dental Journal titled "The practice of dentistry in ancient Egypt" has pictures of dental work from ancient Egypt that the reader can see looks very similar to the work Guerini recreated.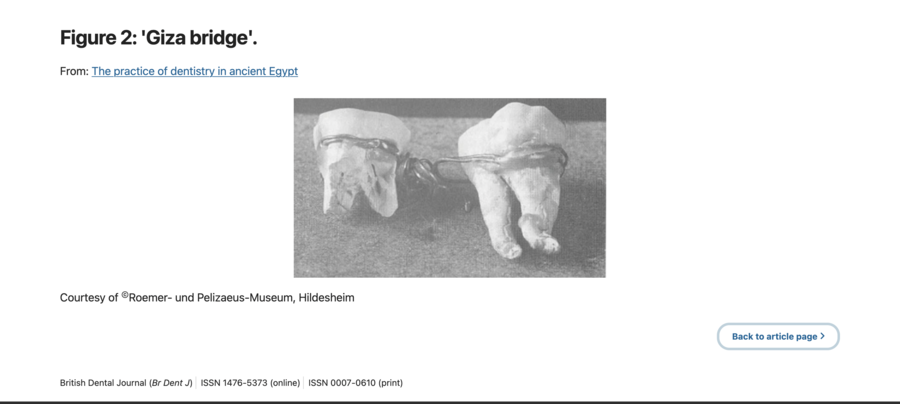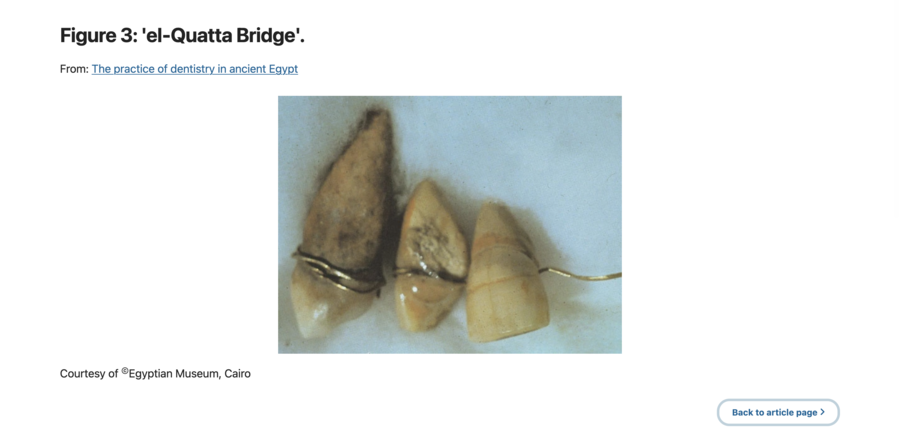 Figure 2: Courtesy of ©Roemer- und Pelizaeus-Museum, Hildesheim
Figure 3: Courtesy of ©Egyptian Museum, Cairo