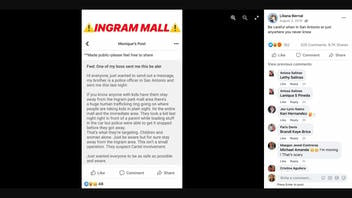 Did police in San Antonio find a human trafficking ring near that city's Ingram Mall? No, that's not true: San Antonio police told Lead Stories they are aware of social media posts making such a claim, but said there was no evidence of human trafficking happening near Ingram Park Mall. Members of the police department's Special Victims Unit have looked through these posts and found no factual basis for the claims.
The claim appeared in a Facebook post (archived here) on August 2, 2019. It opened:
⚠️INGRAM MALL⚠️

**Made public-please feel free to share

Fwd: One of my boss sent me this be aler
This is what the post looked like on Facebook at the time of writing: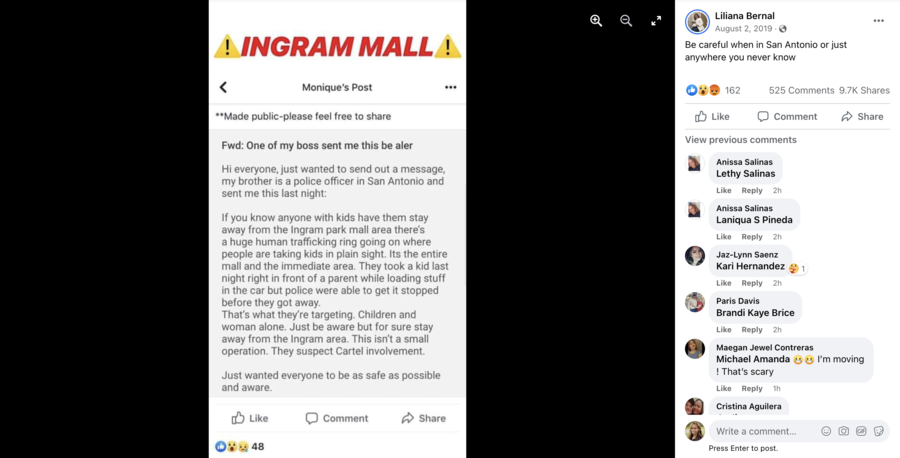 (Source: Facebook screenshot taken on Thu Mar 10 17:52:07 2022 UTC)
The claim is found a bit lower in the block of text:
If you know anyone with kids have them stay away from the Ingram park mall area there's a huge human trafficking ring going on where people are taking kids in plain sight. Its the entire mall and the immediate area. They took a kid last night right in front of a parent while loading stuff in the car but police were able to get it stopped before they got away.

That's what they're targeting. Children and woman alone. Just be aware but for sure stay away from the Ingram area. This isn't a small operation. They suspect Cartel involvement.
The claim, posted in 2019, was circulating again on social media in March 2022.
Lead Stories reached out to San Antonio police, which responded by email on March 10, 2022, saying:
We are aware of a social media post regarding alleged human trafficking occurring at this establishment. Members of the Special Victims Unit have looked through these posts and have not found any factual basis on the claims of human trafficking. If anyone suspects any illegal activity, we always encourage them to immediately report it to authorities.