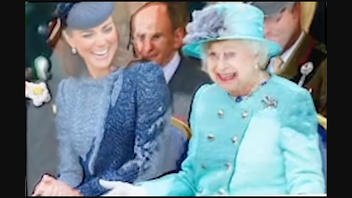 Were Prince Harry and Meghan Markle permanently banned from the United Kingdom since Charles became king? No, that's not true: Charles, the Prince of Wales and first in line to the throne, was not king as of June 13, 2022. Queen Elizabeth II was still the monarch of the United Kingdom, having been so for over 70 years.
The claim appeared in a video on Facebook on June 7, 2022, under the title "HARRY'S FATE IS DETERMINED! Meghan PERMANENTLY BANNED from UK when Charles became king." It opened:
Harry's fate is determined! He and his traitor wife Meghan permanently banned from the UK when Charles became king
This is what the post looked like on Facebook at the time of writing: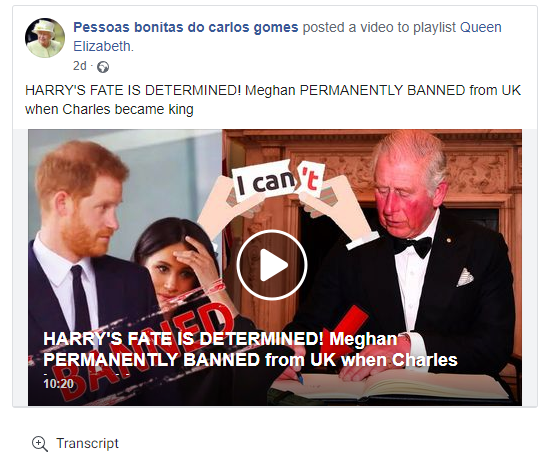 (Source: Facebook screenshot taken on Mon Jun 13 17:35:29 2022 UTC)
Queen Elizabeth II celebrated her Platinum Jubilee in June 2022 to mark the 70th anniversary of her accession on February 6, 1952. According to the line of succession on the royal family website, Charles will become king upon his mother's death but that has not happened as of the publication date of this article. And Prince Harry and his wife, the Duchess of Sussex, have not been banned from the U.K.
The video claims to have sources that have revealed information but it is only comments from the internet, not news reports. At :21 in the video, a voice says:
A source said to us neither Prince Harry or his wife will be able to attend future family gatherings. The source said it certainly doesn't appear that Prince Harry's wife wants anything to do with his family after going on national TV and degrading them in every way possible. Because she will not go, her children will not be allowed.
This is an almost verbatim quote from a commenter on the website Quora posted in 2021: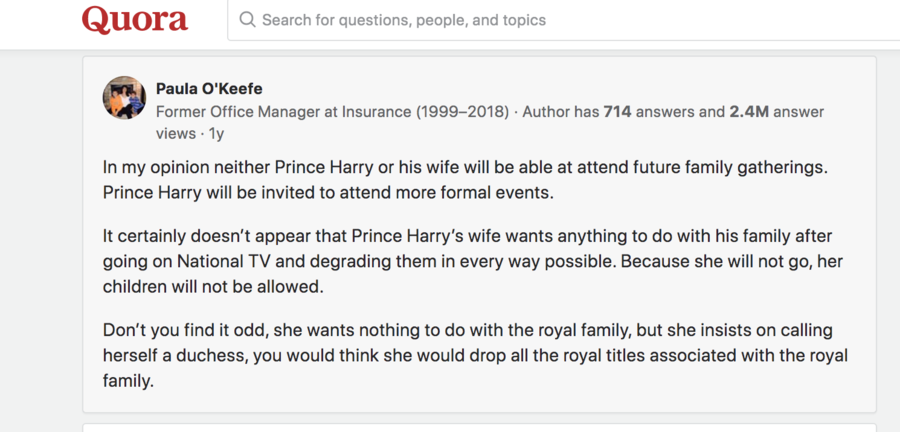 (Source: Quora screenshot taken on Mon Jun 13 18:05:15 2022 UTC)