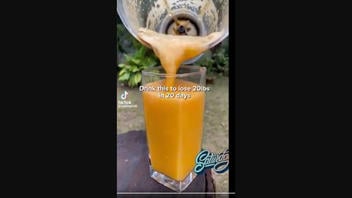 Will this sugary drink of orange peels, orange flesh, carrots, lemon juice, and ginger prevent diabetes and make a body lose "20 pounds in 20 days"? No, that's not entirely true: A Ph.D. clinical dietician told Lead Stories it's not recommended and poses a danger to a person's health, adding that while it might cause temporary weight loss, diabetes is best prevented through healthy diet, exercise and maintaining healthy body weight. A medical doctor specializing in weight loss confirmed this, telling Lead Stories that this juice mix won't cause 20 pounds weight loss and that diabetes is prevented with healthy lifestyle and body weight control.
The claim appeared in a TikTok video posted to a Facebook reel published on July 30, 2022. The video opened:
Drink this to lose 20 lbs in 20 days
This is how the post appeared at the time of writing: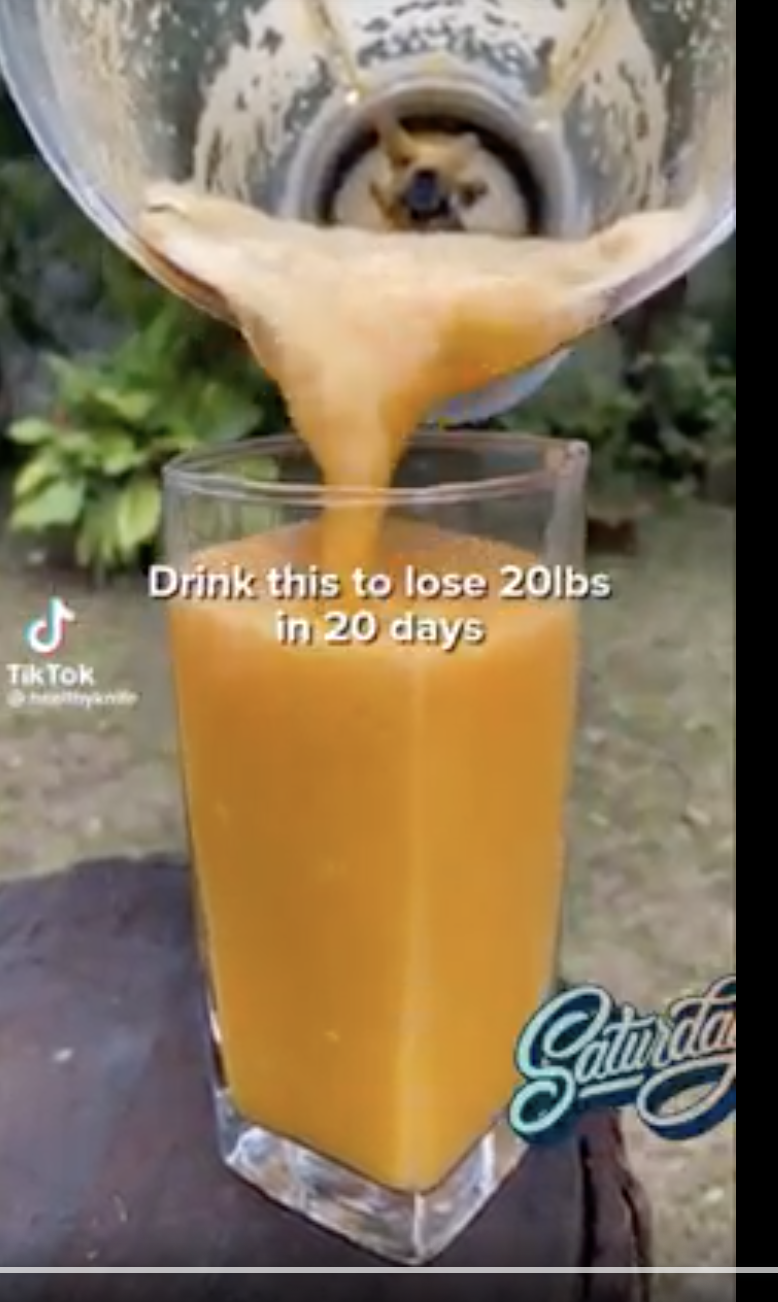 (Image source: Facebook screenshot taken on Wed Aug 31 19:00:23 2022 UTC)
The narrator says this drink consists of orange peels, orange flesh, carrots, lemon juice, and ginger, while an on-screen set of hands uses a rustic chopping block to prepare oranges, carrots, a lime and ginger.
At the 0:55 mark, the narrator, and the titling on screen, says the drink:
...helps with indigestion and bloating clears up your skin and prevents diabetes.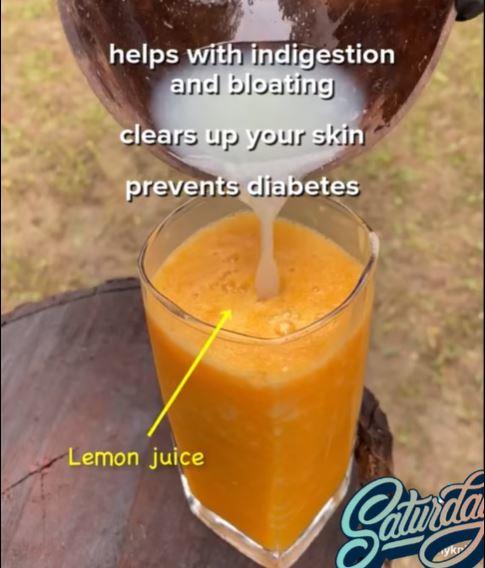 (Source: Facebook screengrab taken Wed Sept 1 at 00:05:30 2022 UTC)
With "prevents diabetes," the claim apparently refers to Type 2 diabetes, also known as adult-onset diabetes -- although the claim does not specify that. A sweet juicy drink obviously would have little preventive effect on someone with inherited Type 1 diabetes.
According to Diabetes UK, a medical organization:
The main difference between the type 1 and type 2 diabetes is that type 1 diabetes is a genetic condition that often shows up early in life, and type 2 is mainly lifestyle-related and develops over time. With type 1 diabetes, your immune system is attacking and destroying the insulin-producing cells in your pancreas.
Dr. Charlie Seltzer, a Philadelphia-based weight loss doctor who specializes in strength and conditioning told us in an August 31, 2022, email that the claim is not accurate:
Drinking this silly concoction will NOT help someone lose 20 pounds in 20 days. There may be some fat loss (due to the low calorie intake, not because of the specific ingredients), but it will likely be regained as soon as the person goes back to eating what they were. Maintaining a low body fat percentage is the best way to prevent diabetes.
Lead Stories also reached out to Dana Hunnes, Ph.D., a senior clinical dietician at the Ronald Reagan UCLA Medical Center. She responded in an August 31, 2022, email saying that the drink prescribed in the post is one she would "NEVER" recommend for weight loss nor diabetes prevention:
If this is all you were eating or drinking for 20 days, you theoretically could lose 20 pounds in 20 days, but that would be incredibly dangerous and risky, as you would most likely lose a lot of muscle in addition to fat, and you'd likely become nutrient deficient.

If this is in addition to other foods, or your usual diet, then it is just false, period, as you need to take in fewer calories to lose weight.

As for preventing diabetes, you can lower your risk of diabetes by maintaining a healthy weight, exercising, and eating a healthy mostly plant-based diet. Juice/sugar itself does NOT cause diabetes; but if you have diabetes, you are much better off NOT drinking juice/sugar.

The phrase you will lose weight and then regain it when you stop the "detox" is absolutely correct, and likely more as your metabolism has changed from when you were in "starvation" mode and your body now hoards calories because it overall needs fewer to maintain weight.
Other Lead Stories fact checks about claims on how to lose weight can be found here.