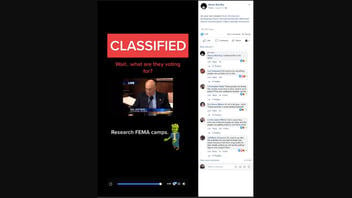 Does a video show "Rep. John Haller" of Pennsylvania reading through the "HR 8791 -- the Homeland Terrorism Preparedness Bill" and interrupting his reading by repeatedly saying material is "classified"? No, that's not true: There was no Rep. John Haller representing Pennsylvania's 12th Congressional District in 2007 when the video originally appeared. And there was no HR 8791 during that congressional session. A 2022 post is a redone version of a video published in 2007 by The Onion, a satirical news site.
The video reappeared in a Facebook post on August 13, 2022, under the title: "Do your own research #cern #conspiracy #conspirancytheory #conspiracytheories #illuminati #aliens #Mandelaeffect #alien #alienlife #timetravel."
The headlines on the video are:
CLASSIFIED

Wait..what are they voting

for?
This is what the post looked like on Facebook at the time of writing: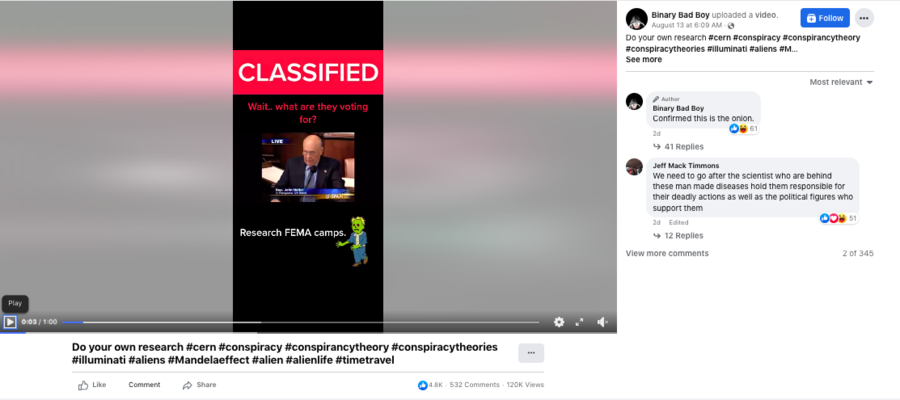 (Source: Facebook screenshot taken on Wed Aug 17 14:50:50 2022 UTC)
Lead Stories was unable to track down the identity of the man speaking in the 2007 video but it's not "Rep. John Haller (R) Pennsylvania 12 District" as the chyron across the bottom of the video says. There was no such representative in 2007 and there is not as of this writing. Rep. John Murtha held that position in Pennsylvania from 1974 until his death in 2010.
HR 8791, dealing with the structure of the Department of Homeland Security, was introduced in Congress on November 19, 2020.
This video in this post comes from this spoof posted on October 11, 2007, on The Onion, a satire site. On the lower right side of the video in both the 2007 and 2022 versions is a graphic of an onion, which is The Onion's logo. It replaces the "C" of C-SPAN.
The 2022 version also includes a cartoon zombie at the bottom of the screen.