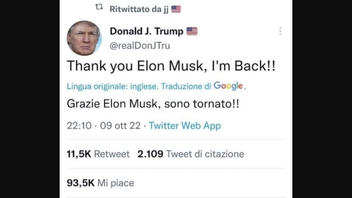 Did Elon Musk let Donald Trump return to Twitter on October 9, 2022? No, that's not true: As of October 17, 2022, the former president's account was still suspended. At the time of writing, Musk didn't have the power to reverse the previously imposed ban: Despite persistent talks, Musk hadn't completed the acquisition of the microblogging service as of October 17, 2022.
The claim appeared in a Facebook post on October 10, 2022. As translated from Vietnamese by Google, the caption said:
Thank you Elon MUSK I'm back
The attached picture showed what appeared to be a screenshot of a retweet from Trump's account saying the same thing in English with two exclamation marks.
Here is what it looked like at the time of writing: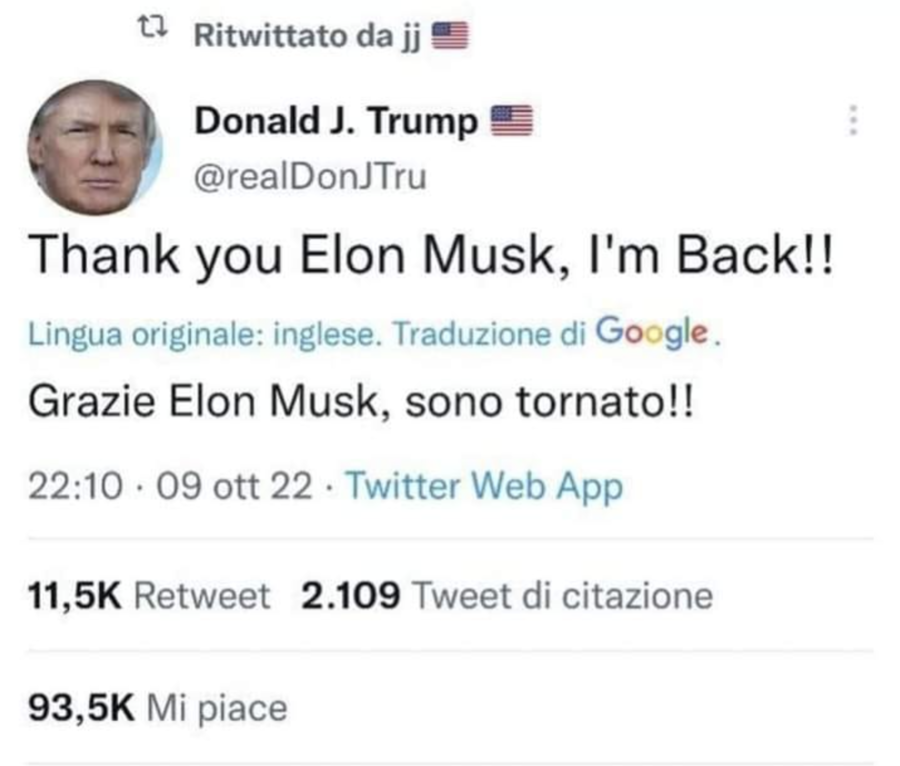 (Source: Facebook screenshot taken on Mon Oct 17 17:46:25 2022 UTC)
This "screenshot" was first published with an English-language caption on October 9, 2022, but was quickly flagged as false by fact checkers.
The shared picture of what looked like a new former president's tweet did not show his correct handle: It is not @realDonJTru -- it's @realDonaldTrump, the account that was permanently banned on the platform two days after the January 6, 2021, attack on the U.S. Capitol "due to the risk of further incitement of violence."
As of October 17, 2022, Trump's Twitter account was still inactive: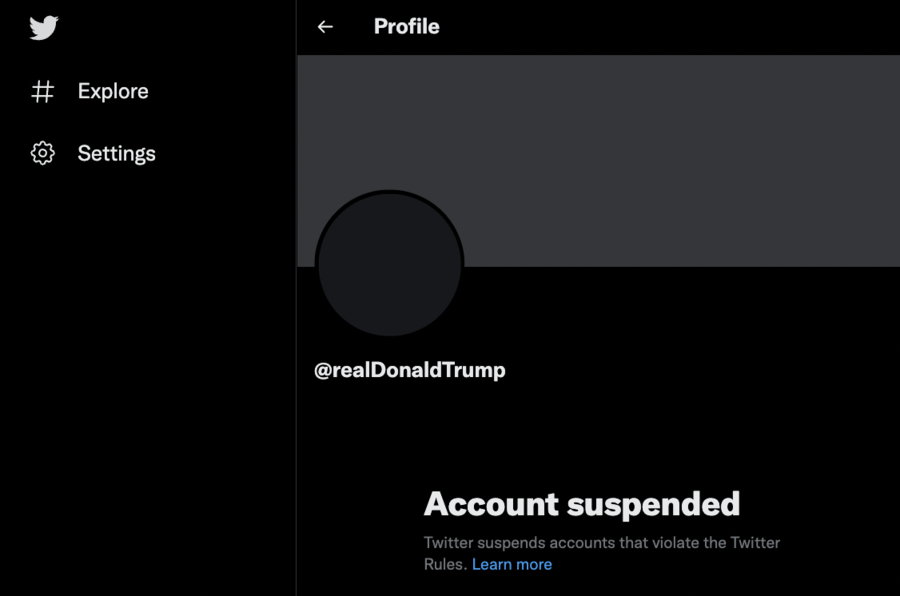 (Source: Twitter screenshot taken on Mon Oct 17 15:50:17 2022 UTC)
The @realDonJTru account pretending to be Trump was suspended too: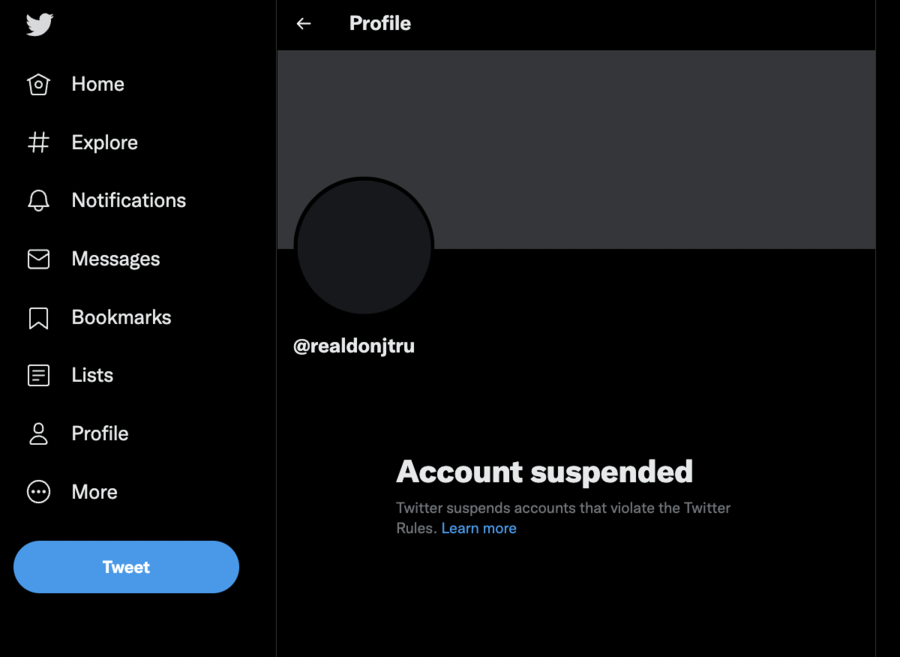 (Source: Twitter screenshot taken on Mon Oct 17 16:45:52 2022 UTC)
Elon Musk, SpaceX and Tesla CEO, made two offers to buy Twitter, in April and early October 2022, offering to pay $54.20 per share both times. In May 2022, while making a virtual appearance at the Financial Times Future of the Car summit, he expressed the opinion that removing Trump from Twitter was a wrong decision:
I think that was a mistake because it alienated a large part of the country and did not ultimately result in Donald Trump not having a voice.
However, as of October 17, 2022, Musk was not in control of Twitter.
According to the publicly available notice filed with the Securities and Exchange Commission, the parties only agreed to move forward with the previously discussed terms of acquisition on October 3, 2022:
On behalf of X Holdings I, Inc., X Holdings II, Inc. and Elon R. Musk (the 'Musk Parties'), we write to notify you that the Musk Parties intend to proceed to closing of the transaction contemplated by the April 25, 2022 Merger Agreement, on the terms and subject to the conditions set forth therein and pending receipt of the proceeds of the debt financing contemplated thereby, provided that the Delaware Chancery Court enter an immediate stay of the action, Twitter vs. Musk, et al. (C.A. No. 202-0613-KSJM) (the 'Action') and adjourn the trial and all other proceedings related thereto pending such closing or further order of the Court.
In addition to previous legal disputes between the involved parties, on October 14, 2022, it became known that Musk is under federal investigation over the Twitter deal, even though the details still remain obscure.
When the tech magnate first revealed his plan to buy Twitter back in the spring of 2022, Donald Trump said that he did not want to return to the microblogging platform even if provided an opportunity to do so:
I like Elon Musk. I like him a lot. He's an excellent individual. We did a lot for Twitter when I was in the White House. I was disappointed by the way I was treated by Twitter. I won't be going back on Twitter.