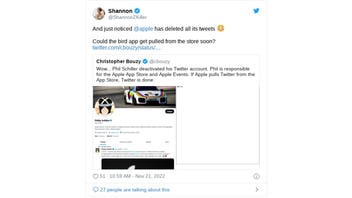 Did Apple delete all its tweets? No, that's not true: While Apple's official Twitter account @Apple is devoid of tweets, it's not because they were deleted. The tech giant doesn't typically tweet, but it does maintain other official Twitter accounts for its brands, including @AppleMusic, @AppleTV and @AppStore, that are active. Apple does change its profile pictures occasionally to promote different products without sending out tweets. Apple also buys "advertisement tweets" to promote its products.
The claim appeared in a tweet (archived here) on November 21, 2022. It opened:
And just noticed @apple has deleted all its tweets 😳

Could the bird app get pulled from the store soon?
This is what the post looked like on Twitter at the time of writing: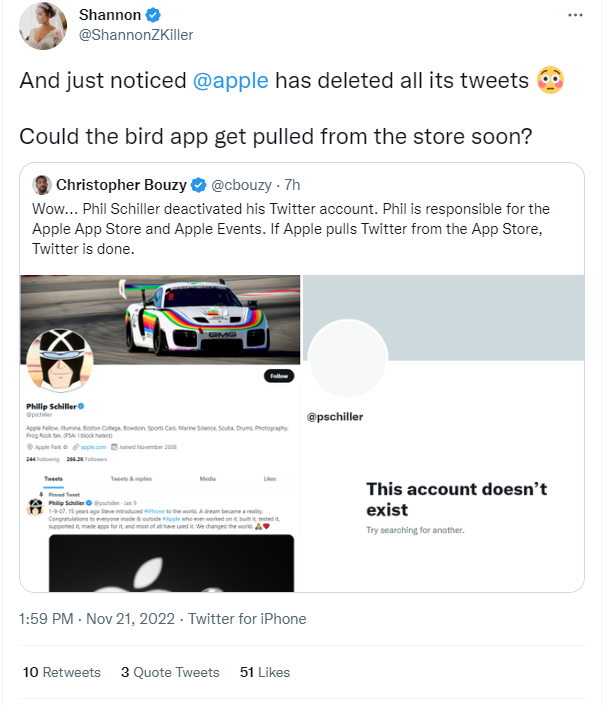 (Source: Twitter screenshot taken on Mon Nov 21 22:47:36 2022 UTC)
Very little chirping
Apple rarely tweets. @Apple has existed since 2007, but there were very few instances where Lead Stories could find examples of posts on the social media platform. And the current version of the Apple account says "Joined September 2011," so any of the posts prior to that year may not be from the company. This is what the company's Twitter account looked like on November 21, 2022: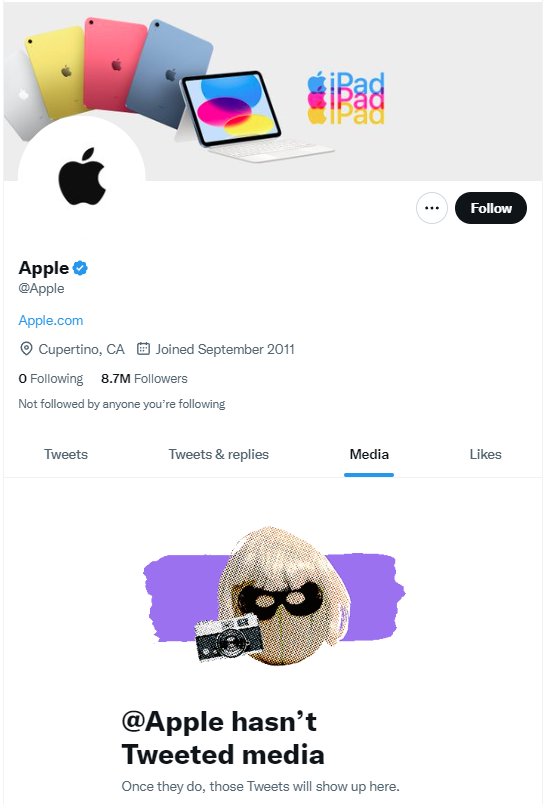 (Source: Twitter screenshot taken on Mon Nov 22 00:03:33 2022 UTC)
To check on past dates and past years for posts to the @Apple account, Lead Stories turned to the Internet Archive's Wayback Machine, which chronicles information posted to the web. Anyone on the internet can save a link to the website.
Here's what the Apple account looked like on March 29, 2017: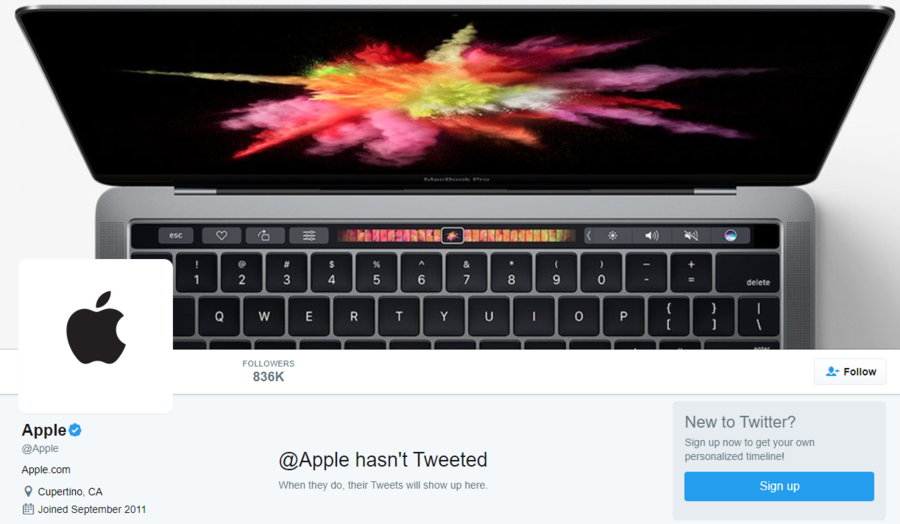 (Source: Internet Archive screenshot taken on Mon Nov 22 00:31:44 2022 UTC)
Here's what @Apple looked like on July 10, 2012:

(Source: Internet Archive screenshot taken on Mon Nov 22 00:14:47 2022 UTC)