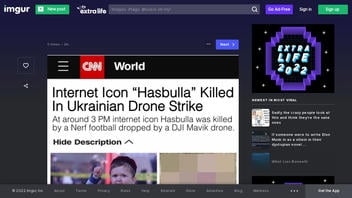 Did a U.S.-based cable news network publish a story stating that Russian influencer Hasbulla Magomedov died in a drone strike while fighting in Ukraine? No, that's not true: The story is a satirical fake created to look like a credible news report that makes fun of a social media sensation with a genetic condition.
The claim appeared in an Instagram post from November 2, 2022, with the caption: "BREAKING - sources are claiming Hasbulla who enrolled for Wagner group deployment has been KIA in intense fighting with Ukrainian TDF." It looked like a news story from CNN's international news webpage. It opened:
Internet Icon 'Hasbulla' Killed in Ukraine Drone Strike

At around 3 PM internet Icon Hasbulla was killed by a Nerf football dropped by a DJI Mavik drone
Here's how the post looked at the time of writing: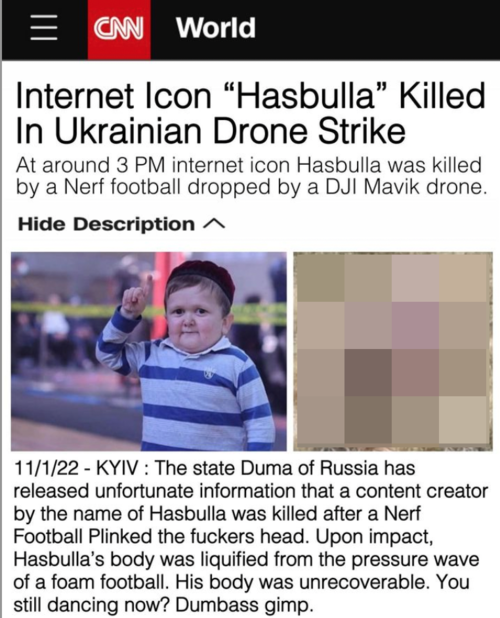 (Source: Instagram screenshot taken Fri Nov 4 at 14:43:05 2022 UTC)
The claim used sarcasm and a slur to describe the alleged battle death:
11/1/22 - KYIV : The state Duma of Russia has released unfortunate information that a content creator by the name of Hasbulla was killed after a Nerf Football Plinked the fuckers head. Upon impact, Hasbulla's body was liquified from the pressure wave of a foam football. His body was unrecoverable. You still dancing now? Dumbass gimp.
The claims are false, first and foremost because its subject, Hasbulla, is very much alive.
Hasbulla is a social media influencer from the Russian republic of Dagestan who rose to Internet fame by posting gag videos during the COVID-19 pandemic. Known by followers by his first name, Hasbulla's Instagram account shows he has 4.6 million followers.
Despite reports of his death, on November 2, 2022 -- a day after the post claims he perished in the war -- the entertainer posted a photo of himself on Instagram eating at a restaurant in Dubai.
Hasbulla is popular among fans of mixed martial arts, and dozens of stories about him appear on the web (here and here), including some that use the same image as in the post. He made news recently for securing a contract to appear at an Ultimate Fighting Championship event, which he posted on Instagram.
The roughly 3-foot-4 Hasbulla is said to have been born with growth hormone deficiency, which accounts for his small stature and presumably is the reason the post's author describes him with a derogatory slur.
Lead Stories could not find that CNN had ever published any story about Hasbulla on its web page, including one about his purported death.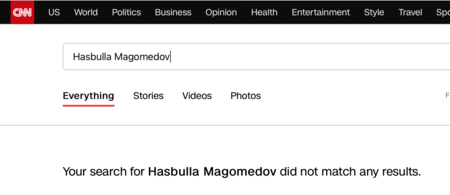 And while it appears the post was created to mimic CNN's international news page, with a black banner and a white logo in a red square, the design of the post is different and its banner is missing critical details, including a region-specific pulldown menu that currently appears on CNN's site.
There is also no evidence to support claims that a foam, toy football could cause a fatal injury, even if dropped by a drone (although the U.S. military did attempt to weaponize the balls), or that a body could be liquified on the battlefield.
The liquefaction of a corpse, also known as aquamation, is a legitimate form of cremation, but it requires that a body be soaked in a heated, pressurized mixture of water and chemical solutions for several hours.