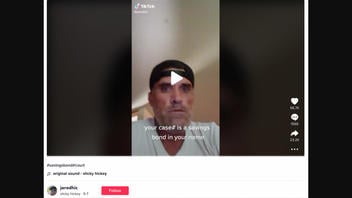 Can court case numbers be "cashed in" as U.S. savings bonds? No, that's not true: A Treasury Department spokesperson told Lead Stories this claim is "100% false."
The claim appeared in a TikTok post on September 7, 2022. The caption is "#savingsbond#court." The text over the video reads:
your case# is a savings bond in your name
The video says you can cash in on U.S. savings bonds that are "put in your name that collects money over time that you have a right to collect" simply by taking the case number of any court case in which you are a party and entering it into the savings bond calculator tool on the U.S. Treasury Department website.
This is what the post looked like on Facebook at the time of writing: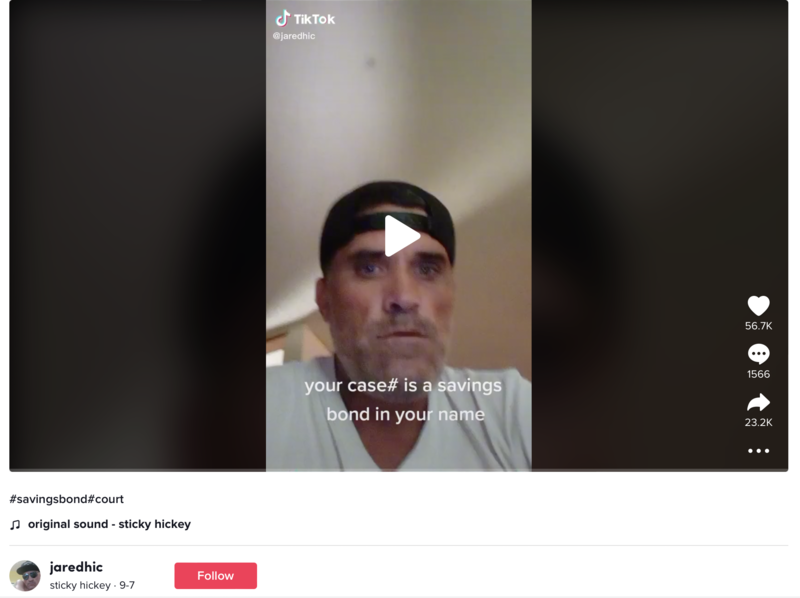 (Source: Facebook screenshot taken on Thur Nov 3 20:43:57 2022 UTC)
These videos don't specify that you have to be a defendant in a case to take the reward of the corresponding bond -- which doesn't add up as court cases have multiple parties.
A Treasury Department page on fraudulent claims titled Birth Certificate Bonds explained:
There is no monetary value to a birth certificate or a social security number/EIN, and TreasuryDirect accounts must be funded by the owner (through payroll deductions or from purchasing directly from the owner's personal bank account) to have any value.

The Savings Bond Calculator is merely a tool to calculate the value of a bond based on an issue date and denomination
In a November 3, 2022, email to Lead Stories, Imani Lester, social media manager of the Bureau of the Fiscal Service at the Department of the Treasury, agreed with the above excerpt and said:
The claim and statements made in this video are 100% false.
The TikTok video described one of many techniques that belong to the sovereign citizens movement, a loose group of people who generally believe that, because of imaginary legal loopholes, they are not beholden to federal law. This particular claim is a variation of a redemption scheme or "strawman theory" that the FBI calls its "most prevalent method to defraud banks, credit institutions, and the U.S. government."
Other Lead Stories fact checks related to the sovereign citizens movement can be found here.