STORY UPDATED: check for updates below.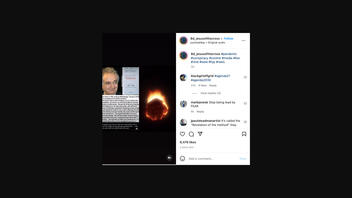 Does Jacques Attali's book "Verbatim," published in 1993, contain a prediction of a man-made pandemic that would eliminate the elderly and other vulnerable parts of the population? No, that's not true: There is no such quote in his book.
The claim appeared on Instagram on December 21, 2022. The caption read:
#pandemic #conspiracy#control #media #lies #viral #wow #fyp #reels
This is what it looked like at the time of writing: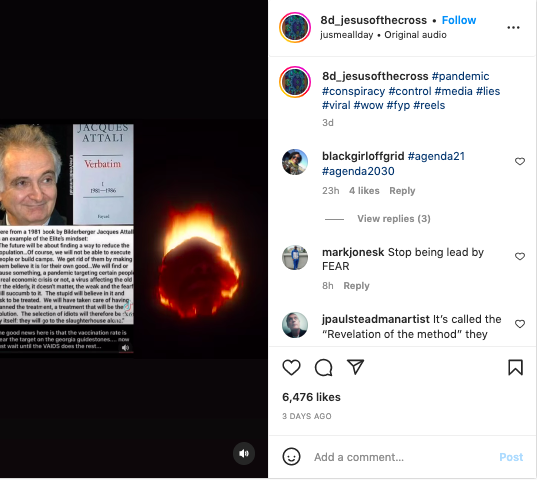 (Source: Instagram screenshot taken on Sun Dec 25 08:11:17 2022 UTC)
The post included a video with a narrator, who said the alleged quote was from Attali's book "Verbatim," recited:

'... the future will be about finding a way to reduce the people or build camps. We get rid of them by making them believe it is for their own good. We will find a real cause, a pandemic, targeting certain people, a real economic crisis or not, a virus affecting the old or the elderly, it doesn't matter. The weak and fearful will succumb to it. The stupid will believe in it and ask to be treated. We will have taken care of having panned the treatment, a treatment that will be a solution. The selection of idiots will therefore be done by itself. They will go to the slaughterhouse alone.'
This is a link to "Verbatim." Lead Stories searched its entirety for references to the future ("l'avenir"), a key word in the quote. There are multiple references, but none match the quote. Likewise, the book contains zero references to either "pandémie" or "pandémique," French words that reference pandemic.
"Verbatim" is described as a collection of Attali's memories, dialogues and routine activities. He was special adviser to French President François Mitterrand for 10 years and advised the secretary-general of the United Nations on the risks of nuclear proliferation, He has written 40 books, with over six million copies sold all over the world.
Lead Stories has reached out to Positive Planet, a nonprofit organization founded by Attali, and other organizations he is involved with for further comment. We will update this fact check accordingly.
2023-05-06T00:08:41Z

2023-05-06T00:08:41Z

Updated to correct the publication date of "Verbatim."