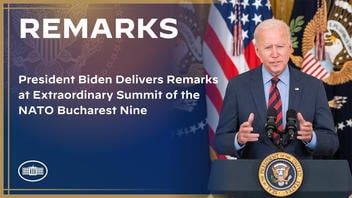 Was Russia's full-scale invasion of Ukraine on February 24, 2022, the first time 100,000 troops had invaded another country since World War II? No, that's not true: There are many examples of military forces totaling more than 100,000 invading other countries since the end of the Second World War in 1945.
The claim appeared in a video (archived here) posted by The White House on YouTube on February 22, 2023, under the title "President Biden Delivers Remarks at Extraordinary Summit of the NATO Bucharest Nine." At the 10:40 mark, Biden said:
Because what literally is at stake is not just Ukraine, it's freedom. The idea that over 100,000 forces would invade another country -- after War -- since World War Two, nothing like that has happened. Things have changed radically. And we have to -- we have to make sure we change them back.
The comment also can be found in a transcript provided by the U.S. Embassy and Consulate in Poland.

This is what the video looked like on YouTube at the time of the writing of this fact check: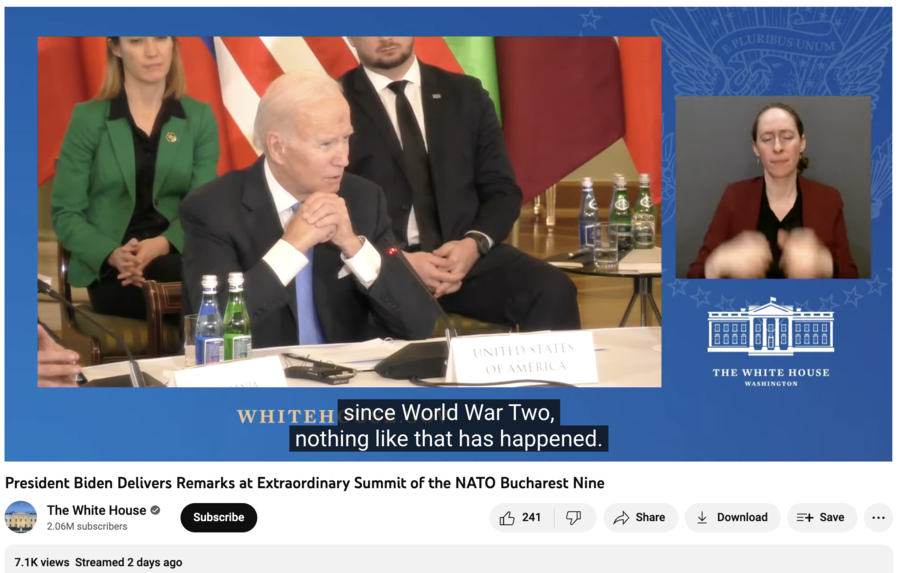 (Source: YouTube screenshot taken on Fri Feb 24 15:57:30 2023 UTC)
To verify Biden's claim, Lead Stories contacted a military historian at the Washington, D.C. office of the RAND Corporation, a nonprofit think-tank. Senior Historian Gian Gentile told us in a February 24, 2023, email that such military incursions are "quite common." The retired U.S. Army colonel went on to cite several examples:
North Korea invaded south Korea with a ground force of over 100k [1950]. Four months later China invaded north Korea in response to US/Allied actions with well over 250k in initial assault [1950]. The Soviet Union invaded Afghanistan with around 100k ground troops [1979]. The Iraqi army invaded Kuwait with slightly under 100k [1990], and then again [when the United States invaded Iraq] in 2003 with close to 200k.
Lead Stories found these additional examples of military invasions since the end of World War II:
Following the 2001 U.S.-led international invasion of Afghanistan, NATO and its partners dispatched "more than 130,000" troops to the country as part of the UN-mandated International Security Assistance Force.
Additional Lead Stories fact checks of claims related to President Joe Biden can be found here.