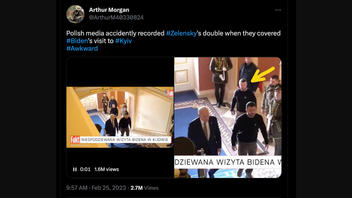 Did Polish media "accidentally" catch on camera Volodymyr Zelenskyy's lookalike as he followed the Ukrainian leader during President Joe Biden's February 20, 2023, visit to Kyiv? No, that's not true: The person seen following the Ukrainian president is his bodyguard Maksym Donets, who has been photographed and filmed many times in public settings with the president. Social media posts shared a low-quality video that only proved that the two men were wearing similar clothes.
The claim appeared in a tweet (archived here) published on February 25, 2023. Using an unofficial spelling of the Ukrainian president's last name (with a single "y" at the end), it said:
Polish media accidently recorded

#Zelensky

's double when they covered

#Biden

's visit to

#Kyiv

#Awkward
This is what the tweet looked like at the time of writing: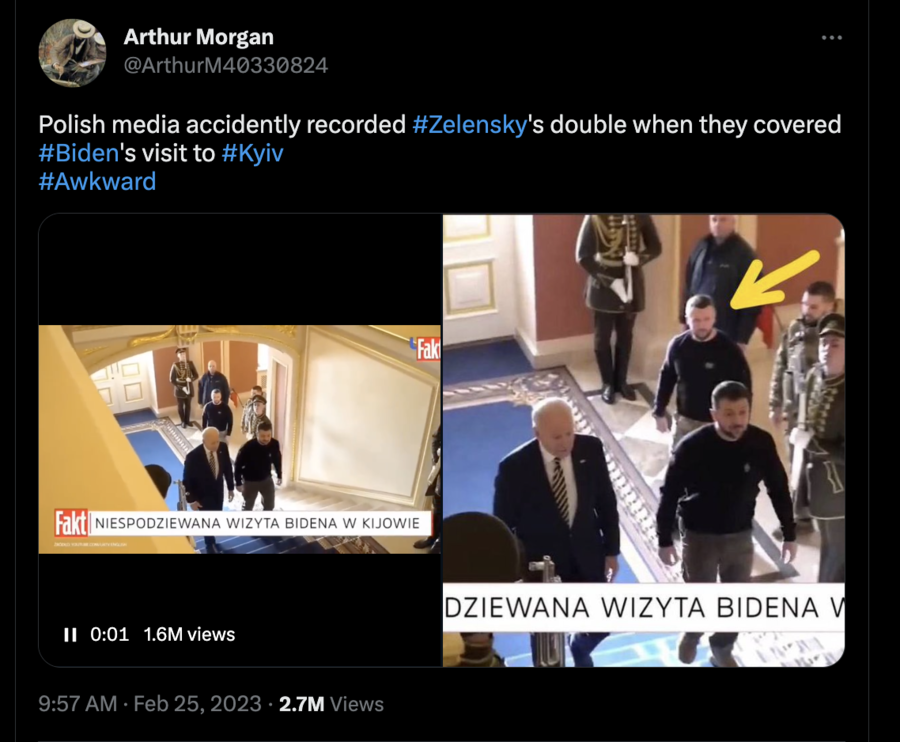 (Source: Twitter screenshot taken on Fri Mar 3 15:30:33 2023 UTC)
The video contained the recognizable logo of the Polish tabloid Fakt. The original video news report, published on Fakt's website with slightly better quality, shows some resemblance between the two men: They wear similar sweatshirts and both have beards, but their faces are not the same.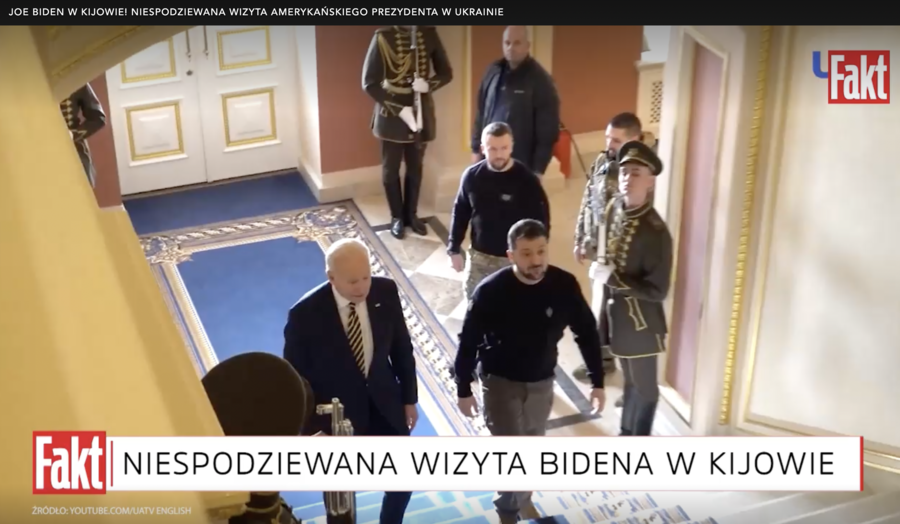 (Source: Fakt screenshot taken on Fri Mar 3 15:51:48 2023 UTC)
A further inquiry establishes that the man trailing Zelenskyy is Maksym Donets.
In 2019, Donets was appointed to lead the newly elected president's security team. At the time, Reuters reported that the man had ties to Ukrainian tycoon Ihor Kolomoisky, who formerly owned the TV network that broadcast Zelenskyy's popular "Servant of the People" series before the comedian entered politics.
Here is a gallery of screenshots from a video published on the website of the Ukrainian news agency Unian that show that Donets is not Zelenskyy's double: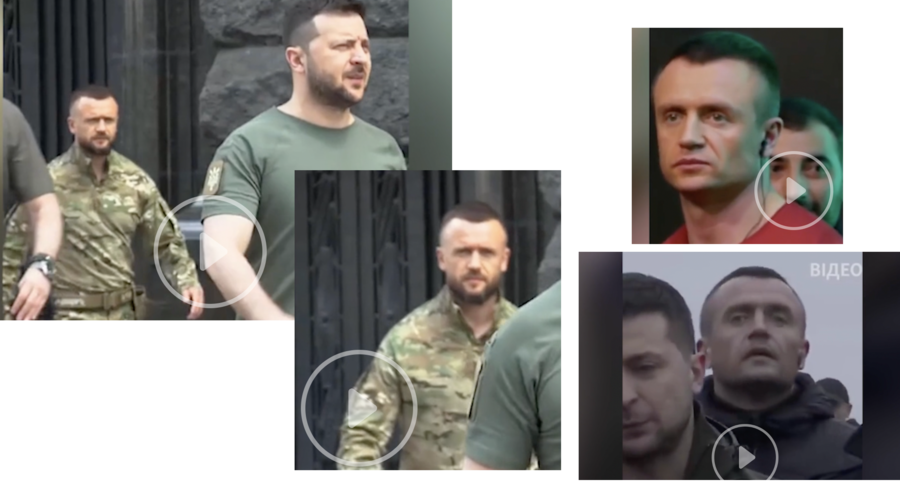 (Sources: Unian screenshot taken on Fri Mar 3 16:39:50 2023 UTC; Unian screenshot taken on Fri Mar 3 16:40:26 2023 UTC; Unian screenshot taken on Fri Mar 3 16:40:43 2023 UTC; composite image by Lead Stories)
Many agency photos also show Donets next to Zelenskyy; for example, here, here or here. One wide-angle shot from the Getty Images agency shows that Donets has a different body structure, and, thus, can hardly be mistaken for the Ukrainian president: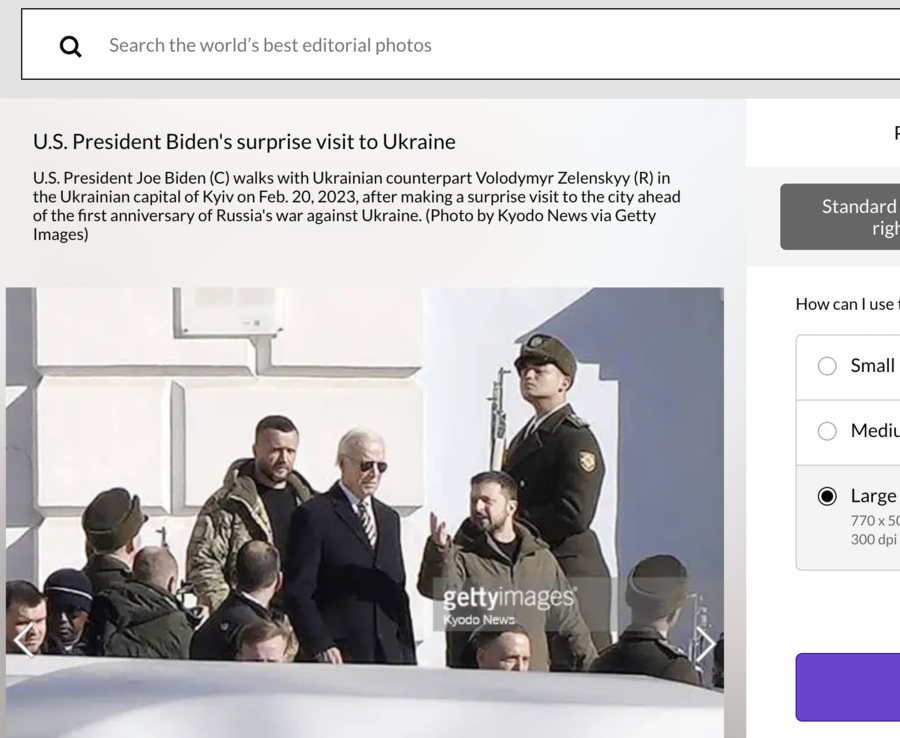 (Source: Getty Images screenshot taken on Fri Mar 3 16:11:32 2023 UTC)
Additional Lead Stories fact checks of claims about Zelenskyy and the ongoing Russia-Ukraine war can be found here.