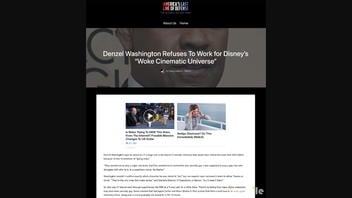 Did actor Denzel Washington refuse to play the role of a "secretly gay" character in a Disney superhero movie? No, that's not true: A satirical website originally published the article that makes this claim.
The story (archived here) was published by the Dunning-Kruger Times under the headline:
Denzel Washington Refuses To Work for Disney's 'Woke Cinematic Universe'
The article continued:
Denzel Washington says he opted out of a huge role in the Marvel Cinematic Universe that would have netted him more than $30 million because he has no intention of 'going woke.'

'They wanted me to play a major character, but they wanted me to pretend he was secretly gay. I was supposed to play a gay man who struggles with who he is. In a superhero movie. No thanks.'
Here's what the article, which has no publication date, looked like at the time of the writing: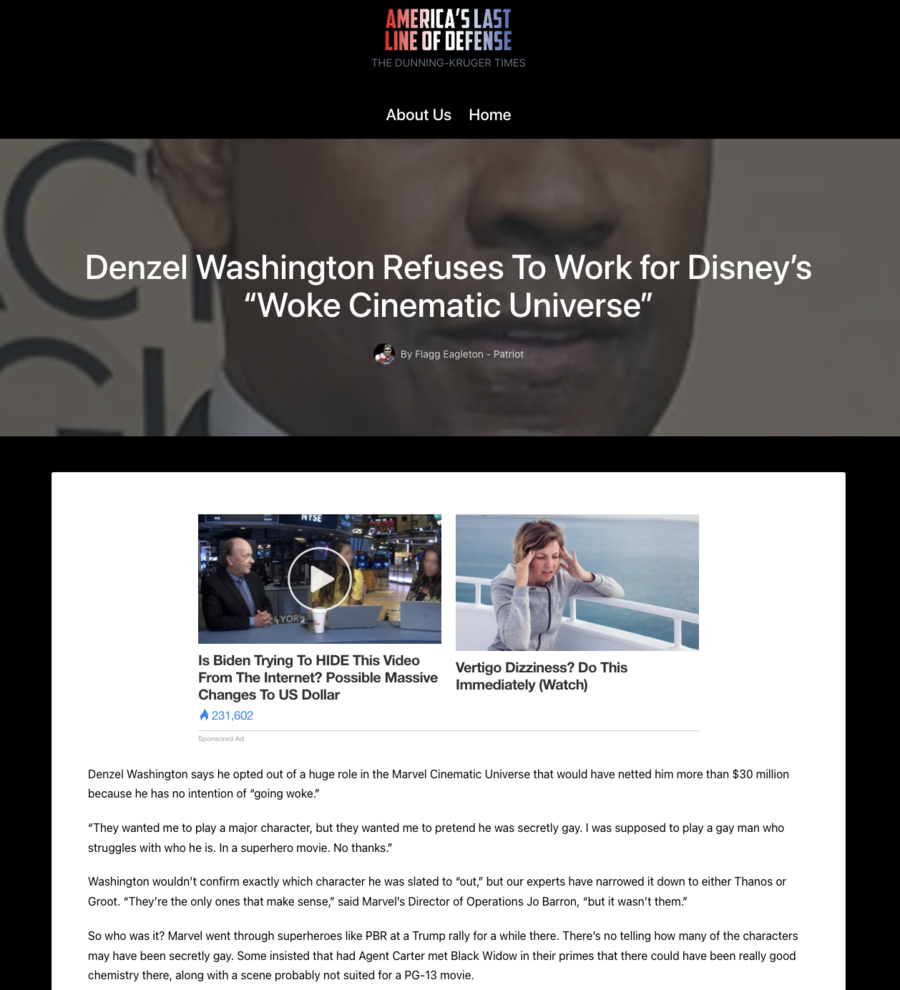 (Source: Dunning-Kruger Times screenshot taken on Fri May 12 16:39:27 2023 UTC)
As of May 12, 2023, Google News did not show that any reputable major media outlet had reported that Washington had refused to play a gay character in a Marvel superhero movie -- a refusal that, arguably, would have made headlines.
The website where the article was first published is named after the Dunning-Kruger effect, the phenomenon of being ignorant of one's own ignorance. The website describes itself as a satirical publication.
Its About section contains a spelled-out definition of satire followed by a disclaimer:
Everything on this website is fiction. It is not a lie and it is not fake news because it is not real.
The Dunning-Kruger Times is part of a network of websites run by self-described liberal troll Christopher Blair, once described by the BBC as "the godfather of fake news."
While the exact date of the article about Disney's "Woke Cinematic Universe" is unknown, the first comment below it was posted on March 24, 2023, indicating that the story had been out for a month and a half before it was picked up by other websites on May 11, 2023.
Those sites copied the Dunning-Kruger Times content, but omitted the satire disclaimer and a proper credit for the original source. The most prominent examples can be found here and here: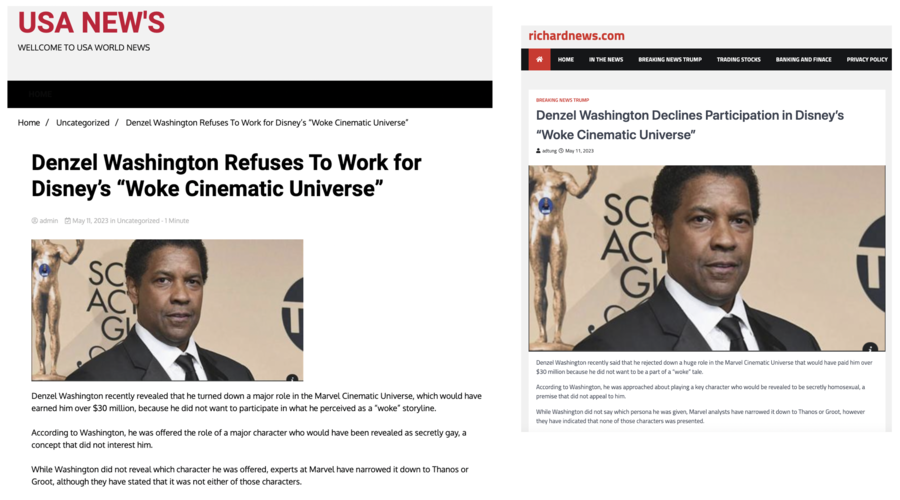 (Sources: Faithhopel screenshot taken on Fri May 12 15:53:40 2023 UTC; Richardnews screenshot taken on Fri May 12 15:54:28 2023 UTC; composite image by Lead Stories)
The language of the republished stories was slightly different from the original.
According to Hive Moderation, a tool designed to detect AI-generated content, the article on Faithhopel.info was 99.9 percent likely to have been altered by AI, while the Richardnews.com article was more likely to have been rewritten by a human: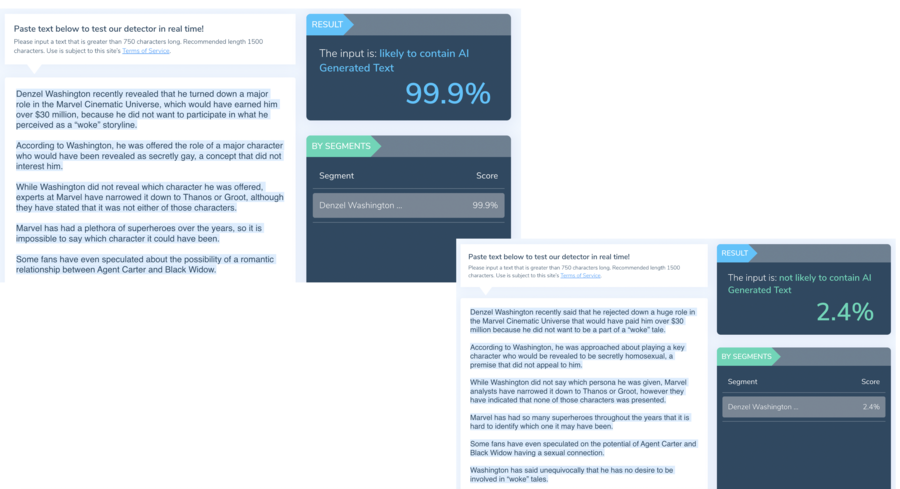 (Sources: Hivemoderation screenshot taken on Fri May 12 16:29:10 2023 UTC; Hivemoderation screenshot taken on Fri May 12 16:30:15 2023 UTC; composite image by Lead Stories)
Unlike the Dunning-Kruger Times, these websites describe themselves as news sites or imply that they offer factual content; thus, misleading audiences in this particular case.
Additional Lead Stories fact checks of claims related to the expression "woke" can be found here.