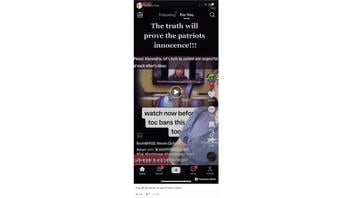 Is there legitimate footage of former House Speaker Nancy Pelosi giving a "shoot to kill order" for those who participated in the insurrection at the U.S. Capitol on January 6, 2021? Similarly, is there legitimate footage of U.S. Rep. Alexandria Ocasio-Cortez arguing with Pelosi and President Joe Biden about finding ways to punish the January 6 rioters? No, neither of those clips are real: They are digitally manipulated deepfakes that make it appear as though those politicians were saying things that they actually were not.
The video posted on TikTok on June 1, 2023, reappeared in a post on Facebook on June 1, 2023. The video contained clips of Pelosi purportedly calling for a "shoot to kill order" of January 6 rioters and Ocasio-Cortez purportedly yelling at Biden and Pelosi via conference call about bringing the January 6 rioters to justice. The video was captioned:
They will remove this so save it!!! Save it save it
This is what the post looked like on Facebook at the time of writing: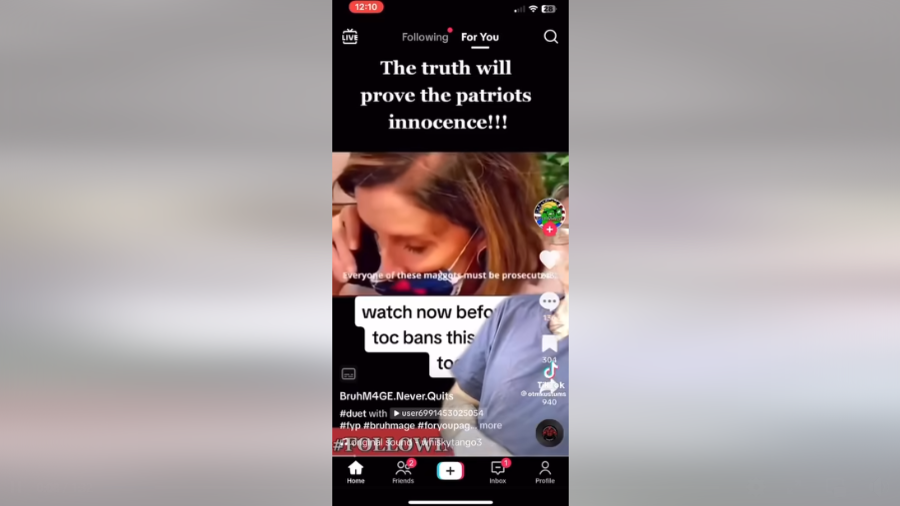 (Source: Facebook screenshot taken on Wed Jun 7 14:26:57 2023 UTC)
Manipulation of real footage
Footage from the first deepfake clip of Pelosi supposedly discussing a "shoot to kill order" was actually taken from footage that was collected as part of the 2022 documentary "Pelosi in the House," which is available to view on the streaming platform Max. The footage was taken on the day of the insurrection and shows a conversation between Pelosi and former Vice President Mike Pence discussing their safety and continuing their legislative duties. An accessible video of the original footage, from CNN, can be found here.
Footage from the second deepfake clip of Ocasio-Cortez supposedly arguing with Biden and Pelosi seemed to be taken from an Instagram Live (found on YouTube) that Ocasio-Cortez recorded on January 12, 2021. In the deepfake clip, Biden and Pelosi are not shown, only heard via voices sounding like theirs -- which makes sense considering they were not featured in Ocasio-Cortez's Instagram Live video, which is just her alone speaking to the camera.
Lead Stories used the English-generated transcript of the Instagram Live video on YouTube to search for some of the phrases used in the deepfake clip. It seemed as though the deepfake clip used some of the same phrases that Ocasio-Cortez used in her Instagram Live but added other phrases to distort her words. For example, at the 3:04 mark of the Instagram Live video on YouTube, Ocasio-Cortez did say that "Congressional staffers were almost killed," as in the deepfake clip; however, she said it in an entirely different tone and manner. The audio attributed to Ocasio-Cortez, Biden and Pelosi, along with the conference call setting, appears to be digitally generated and inauthentic.
Reuters reported that spokespeople for both Pelosi and Ocasio-Cortez denied that the deepfake clips were legitimate.
Deepfakes
A deepfake is a type of image, video or other media that is created using artificial intelligence. Deepfakes are especially manipulative because they attempt to convincingly portray real people, places or situations; however, such portrayals are not legitimate. Lead Stories has debunked several claims involving deepfakes: those fact checks can be found here.