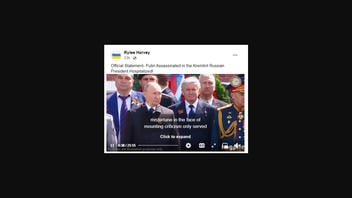 Does a video demonstrate an "official statement" confirming an assassination attempt on Russian president Vladimir Putin? No, that's not true: The clip does not contain any images of such a document, and no credible reports from established media organizations corroborate the claim.
The story appeared in a post published on Facebook on August 20, 2023 (archived here). It stated:
Official Statement- Putin Assassinated in the Kremlin! Russian President Hospitalized!
This is what the post looked like on Facebook at the time of writing: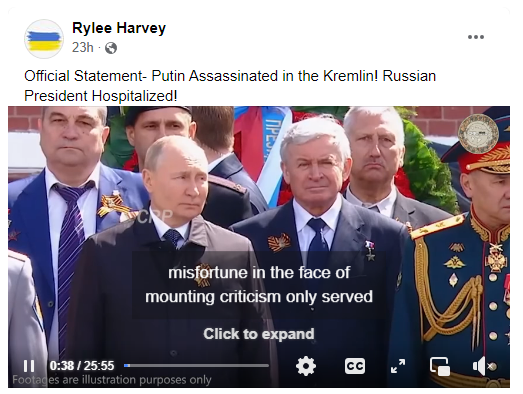 (Source: Facebook screenshot taken on Mon Aug 21 14:29 2023 UTC)
The nearly 26-minute-long video shared on social media did not show any visual evidence supporting the claim. It did not contain any materials from official government websites or scanned copies of the purported statement. Instead, the clip reused archival materials from the frontlines and official events attended by Putin. That was accompanied by a banner placed in the bottom left corner of the video:
Footages are illustration purposes only.
Had the claim been true, it would be front-page news across the globe.
A search for the keywords "Putin," "assassinated" and "hospitalized" across Google News does not generate any relevant results.
The Reuters website showed no articles about it as of August 21, 2023: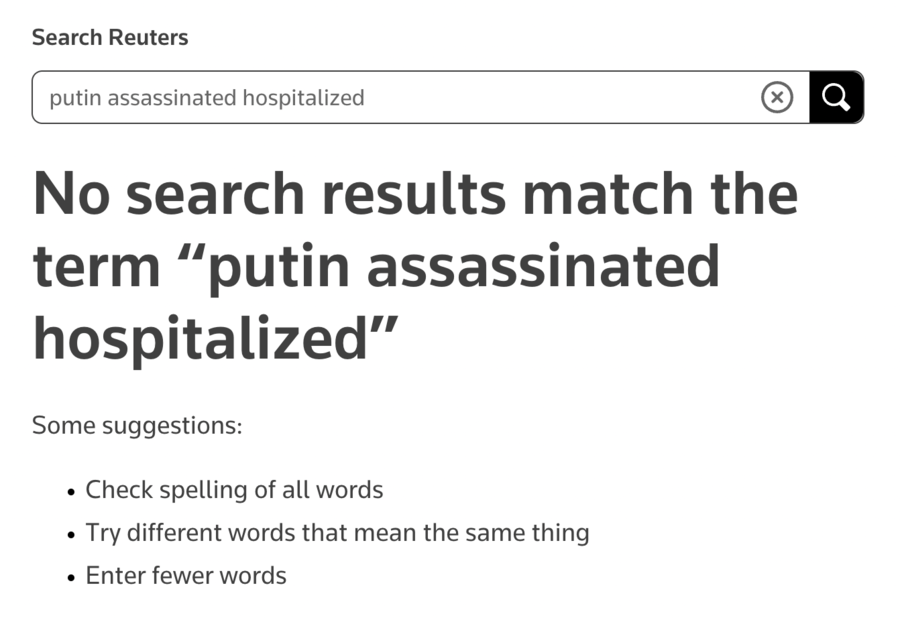 (Source: Reuters screenshot taken on Mon Aug 21 17:40:54 2023 UTC)
Meduza, a Russian-language independent outlet operating from Latvia that also maintains the English-language version of its website, didn't say anything about the purported event on August 21, 2023. A search across its website for the phrase "Putin assassinated" led to a July 24, 2023 article about a well-publicized drone attack on the Kremlin. It said that while Russian officials reportedly described the incident as an assassination attempt, Putin wasn't harmed in any way because he was at a different location at the time.
A search for the same words in Russian and Ukrainian across the Unian website, which is a Ukrainian news agency publishing articles in both Russian and Ukrainian, did not return any corroborating results, either.
Results from American government websites only described assassinations of Putin's enemies.
According to the Page Transparency tab, the account that posted the claim is less than a year old. It describes itself as a "gaming video creator," not a journalist, news agency or any credible media outlet: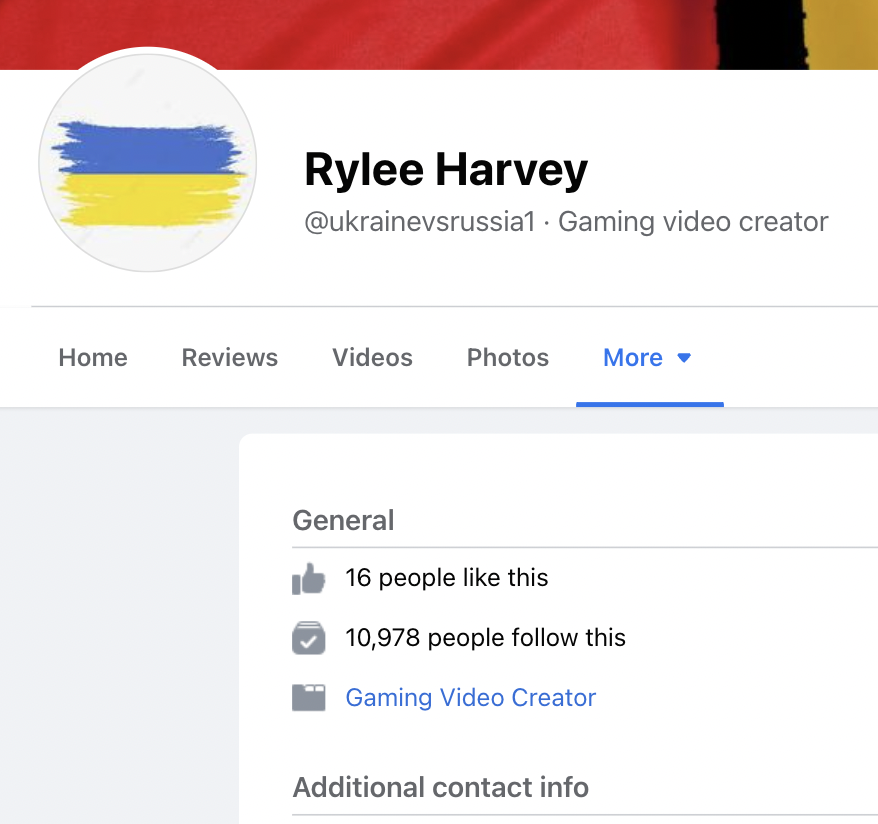 (Source: Facebook screenshot taken on Mon Aug 21 17:33:55 2023 UTC)
Since February 24, 2022, when Russia launched a full-scale invasion of Ukraine, the rumors about supposed assassination attempts on Putin have been persistent on social media. For example, one of the previous widely circulated claims came from an anonymous Telegram channel.
Other Lead Stories fact checks about the war in Ukraine can be found here.