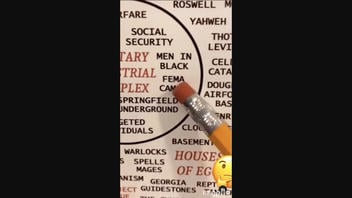 Does FEMA have a prison camp just outside Fairbanks, Alaska, that can hold up to 2 million people at a time? No, that's not true: "That is absolutely false," an official of the Federal Emergency Management Agency told Lead Stories. The agency said they "do not operate any prison camps in Alaska or elsewhere." There is no credible evidence that such a camp exists.
The claim appeared in a video (archived here) on Instagram on September 17, 2023, with the captions, "FEMA is not here to help you 🤨" and "FEMA and its massive Corruption ⚠️." The voice on the video began:
FEMA camps are not what you think they are. They're not here to help the people that need a place to stay. Actually, FEMA will be working with the Antichrist and we know it. And these places will be where they enslave millions of people. As a matter of fact have you ever thought why FEMA has camps in the places where it is illegal for us to go to. Take a look at this video.
This is how the post appeared on Instagram at the time of writing: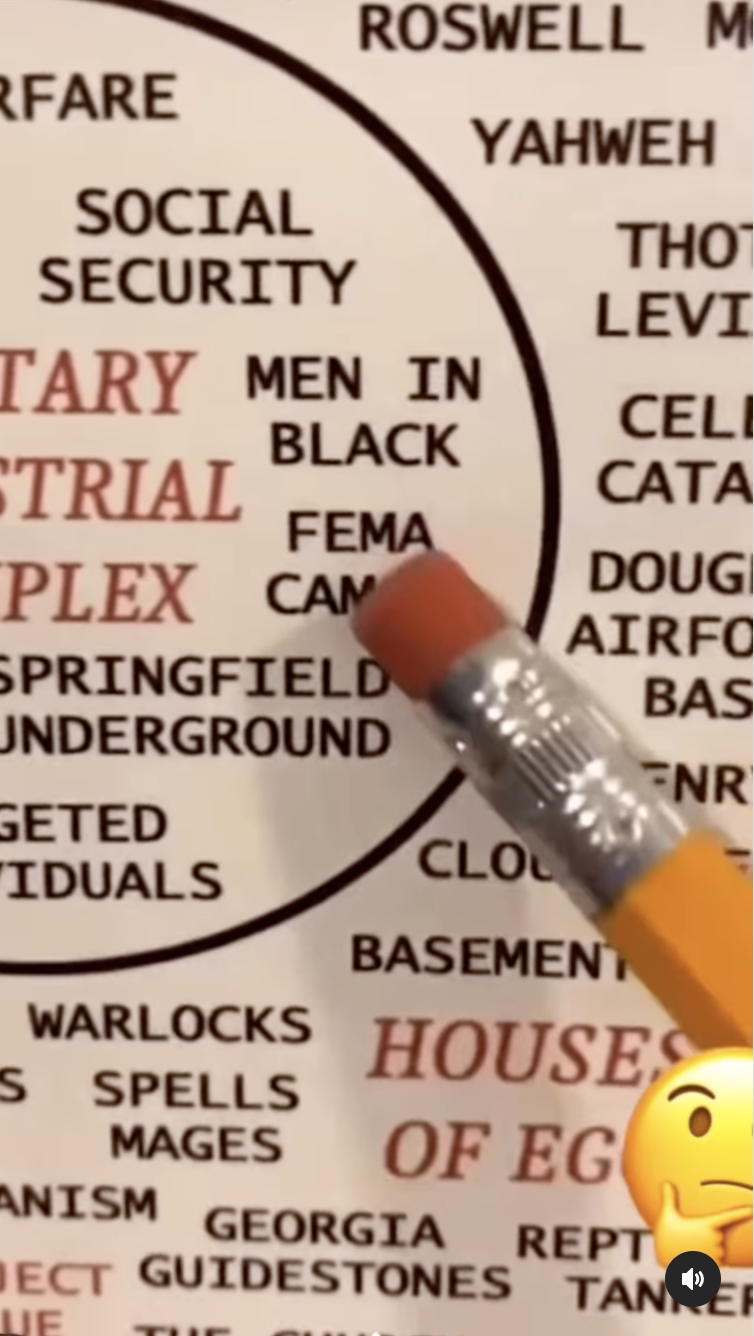 (Source: Instagram screenshot taken on Thu Sept 21 13:45:17 2023 UTC)
The video the person is referring to begins with a voice saying:
FEMA camps are prisons that are operated by FEMA. A quick Google search will show you where all of the camps are located around the United States. These camps can be used to house illegal aliens, refugees and even United States citizens. They can hold up to 20,000 prisoners at a time. The biggest FEMA camp, located just outside of Fairbanks, Alaska, can hold up to 2 million people at a time. These camps are fully manned and operational 24/7.
"This is absolutely false," FEMA Press Secretary Jeremy M. Edwards told Lead Stories via email on September 21, 2023. "FEMA's mission is to help people before, during and after disasters--we do not operate any prison camps in Alaska or elsewhere."
Fairbanks is a city of 32,000 people surrounded by forests. Any facility able to hold 2 million would be glaringly obvious. But Google Maps shows empty wildlands: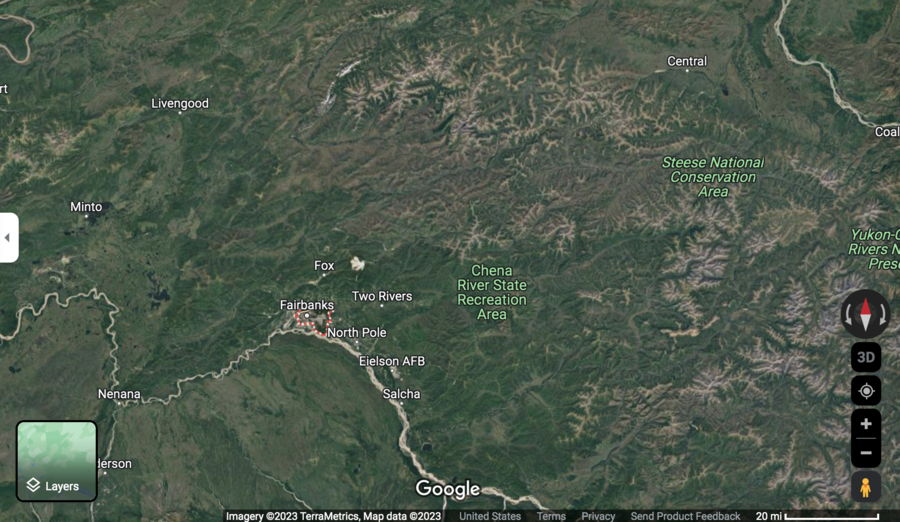 (Source: Google Maps screenshot taken on Thurs Sept 21 20:32:04 2023 UTC)
The largest city in Alaska is Anchorage, at about 300,000. A prison holding 2 million people would be a facility for more than six times as many people. A Google News search of keywords "fema camps 2 million prisoners in alaska" (archived here) yields zero credible news reports.
No proof is provided that the map in the video with red triangles over certain areas shows FEMA camps. It is just a map with symbols without any attribution and could be representative of anything.
The Anti-Defamation League published a report in 2020 about the conspiracy theories about FEMA camps and noted the rise in the claims as the coronavirus pandemic began:
Martial law, FEMA camps, gun confiscation, and depopulation
Among certain right-wing conspiracy theorist circles, notably the militia movement, fears of government-imposed martial law, FEMA camps, gun confiscation, and depopulation have been prevalent for decades. Many of these concerns have been updated and applied to the coronavirus, and they are spreading so rampantly that the Department of Defense and local law enforcement agencies have had to address them.
As the more state and local governments have announced strategies to slow the spread of the coronavirus, right-wing conspiracy theorists are warning on Twitter that these efforts are part of a government plot to implement of martial law and so-called FEMA camps.
Other Lead Stories fact checks about FEMA can be found here.