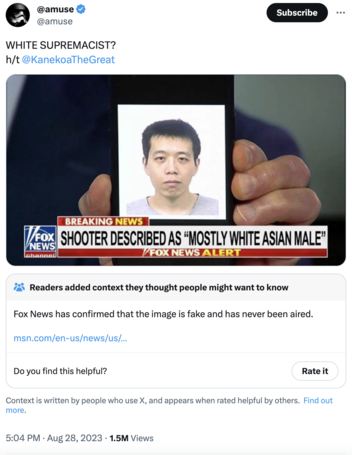 Did Fox News broadcast a report displaying an image of an Asian man suspected of fatally shooting a person with a chyron that reads, "Shooter described 'mostly white Asian male'"? No, that's not true: A Fox News spokesperson told Lead Stories that this image "was never broadcasted on Fox News and is not authentic."
The claim appeared in an Instagram post (archived here) on August 29, 2023. The caption was:
And supposedly had an ARI5 with swastikas. Fkn lying ass propaganda media! 🙄
Below the image of the man in the post, the chyron on a purported Fox News broadcast screenshot reads:
BREAKING NEWS
SHOOTER DESCRIBED 'MOSTLY WHITE ASIAN MALE'
This is what the post looked like on Instagram at the time of writing: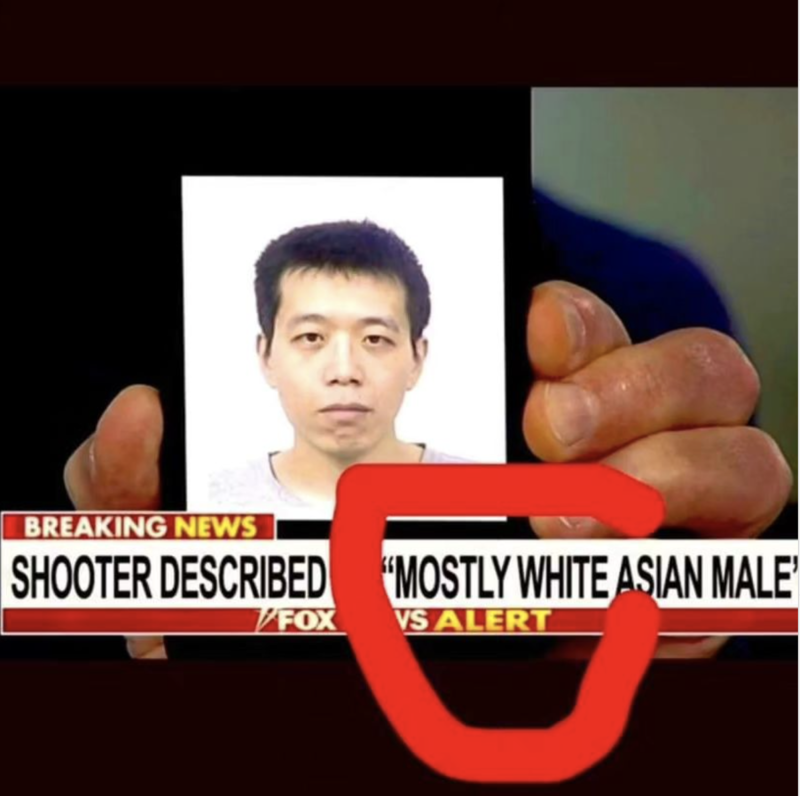 (Source: Instagram screenshot taken on Thu Aug 31 16:21:21 2023 UTC)
The man in the image in this post is named Tailei Qi, from China. He was a graduate student at the University of North Carolina at Chapel Hill (UNC) and was charged with murder following the fatal shooting of Zijie Yan, a UNC faculty member.
Jessica Ketner, a Fox News spokesperson, told Lead Stories in an August 31, 2023, email that this claim is false:
This image was never broadcasted on Fox News. It is not authentic.
The screenshot of the original Fox News broadcast had been digitally manipulated. The real August 28, 2023, video on the official YouTube account of Fox News, titled, "Police release picture of person of interest in college lockdown situation," displays the actual broadcast. At four seconds in, the chyron reads:
UNC POLICE RELEASE PICTURE OF PERSON OF INTEREST
The reporter says eight seconds in:
Police are looking for Asian male with close-cropped hair, looks to be probably late teens, early 20s, wearing a gray T-shirt. I think that the suspect or the person of interest they had in custody was also wearing a gray T-shirt, but the police apparently determined that that wasn't the person they were looking for but this is the person that police are looking for.
The chyron changes at the 0:25 mark in the video to read:
POLICE: IF YOU SEE THIS PERSON, KEEP YOUR DISTANCE
A variation of the digitally manipulated image originated from the X, formerly known as Twitter, account of user @KaneokaTheGreat, a documented conspiracy theorist previously banned on Twitter for promoting misinformation on the COVID-19 pandemic and election fraud.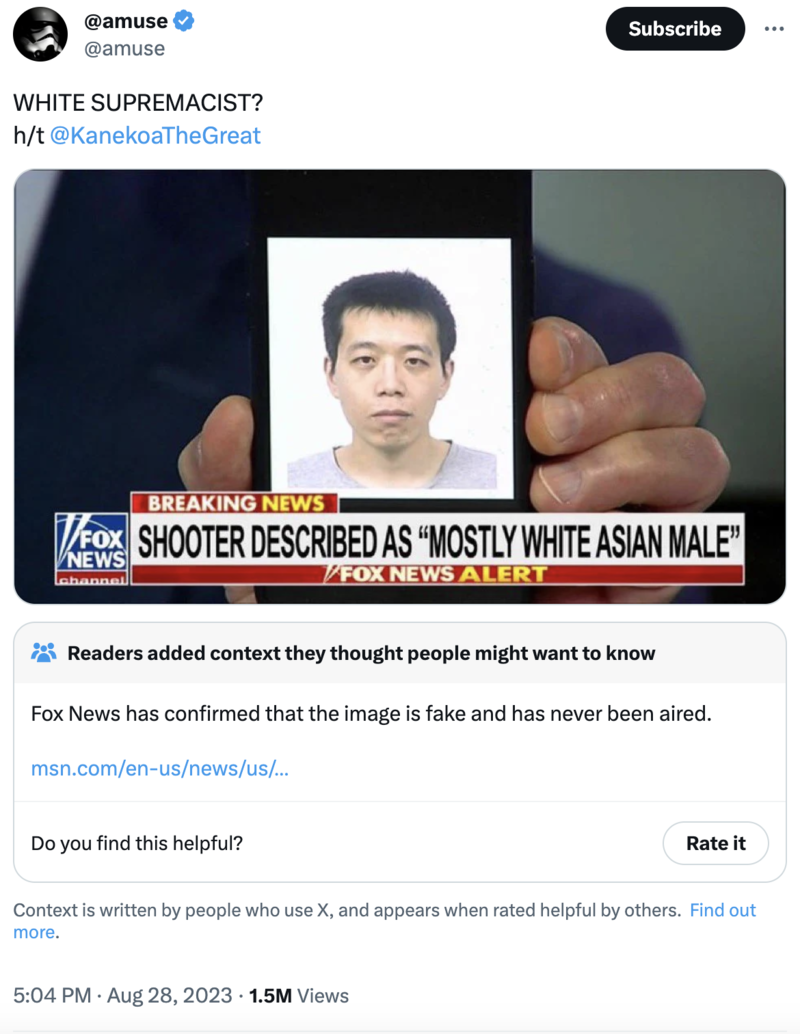 (Source: Instagram screenshot taken on Thu Aug 31 16:21:21 2023 UTC)
While the August 28, 2023, tweet displaying the manipulated screenshot has since been deleted from this account by @KaneokaTheGreat, it can still be viewed in this August 28, 2023, article published by The Messenger, titled, "Fake Fox News Chryon Calling UNC Shooting Suspect 'Mostly White Asian Male' Circulates on Twitter."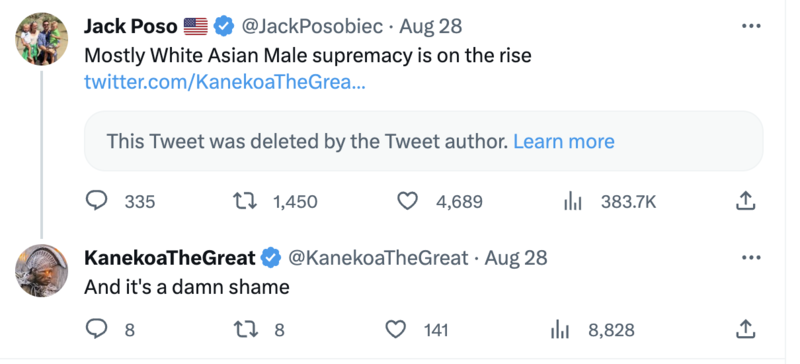 (Source: Instagram screenshot taken on Thu Aug 31 16:21:21 2023 UTC)