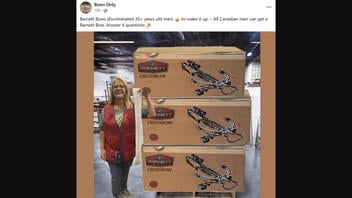 Is sporting company Barnett Outdoors giving away free bows after having "discriminated 35+ years old men"? No, that's not true: The account that shared a post making this claim is in no way affiliated with the sporting goods company-- the page was created the same day the scam post was published. A link included in the post redirected users to a cooking blog. As of this writing, Barnett Outdoors had made no announcement of such a giveaway on its official website.
The claim originated in a post on Facebook on November 20, 2023, (archived here), with a caption that read:
Barnеtt Bοws discriminatеd 35+ years old mеn! 🤯 to make it up ~ All Canadian men can get a Barnеtt Bοw. Answеr quеstions 📣
Below is how the post appeared at the time of this publication: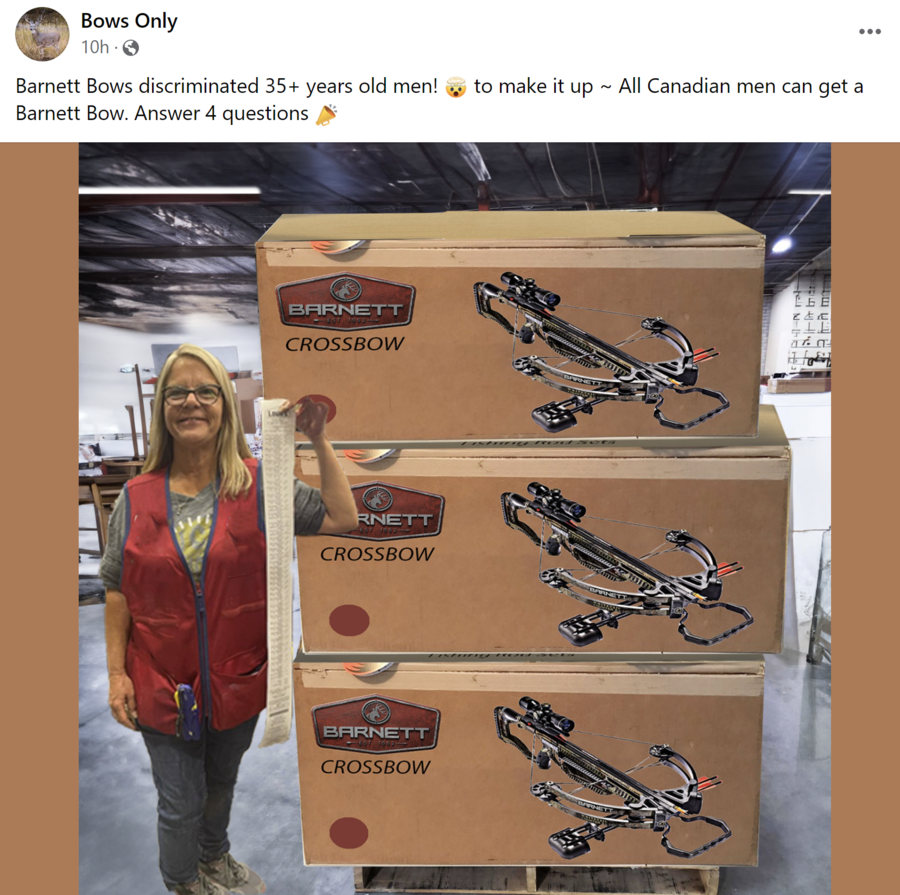 (Source: Facebook screenshot taken Mon Nov 20 14:34:00 UTC 2023)
Barnett Outdoors is a sporting goods company founded in 1962 that makes crossbows as "lethal hunting weapons and effective tools for sport." Lead Stories searched the company's website and found no mention of the promotional offer as of November 21, 2023.
The post on Facebook included an "Apply Now" button that, when clicked, redirected users to another website with the URL 29hatf.org. This webpage included a recipe for a "creamy pesto gnocchi bake" (archived here) posted by what appeared to be a cooking blog titled Bitter Lemon.
Titled "Bows Only," the Facebook account that shared the above post is not affiliated with Barnett Bows in any capacity. According to the page's transparency section, it was created on November 20, 2023 -- the same day the scam post was published. The post was running two ads on November 21, 2023, both of which included content from the post above: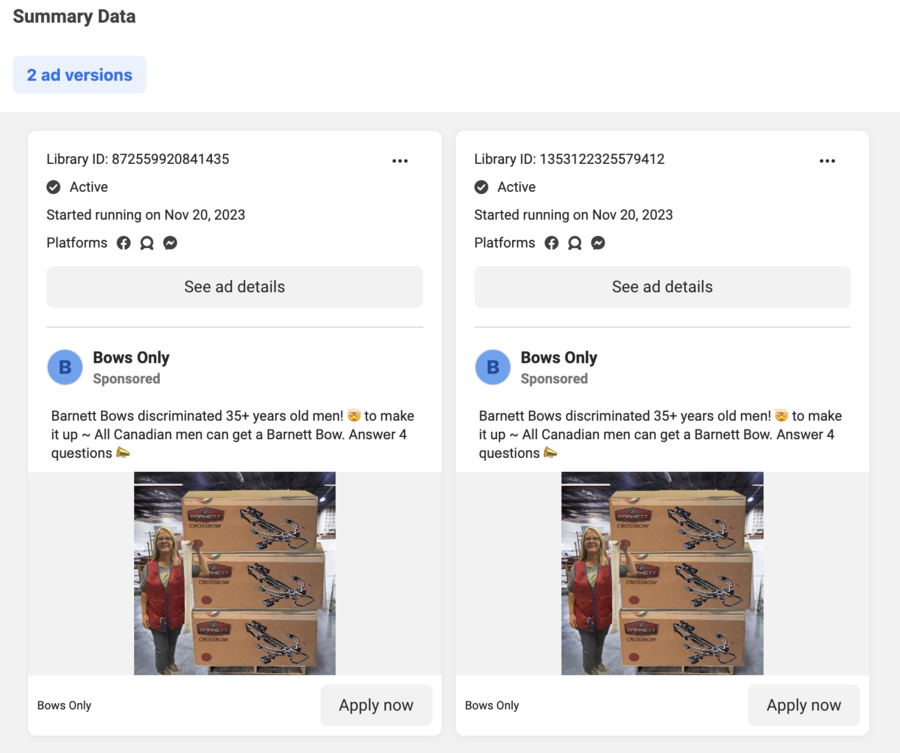 (Source: Facebook screenshot taken Tues Nov 21 20:54:39 UTC 2023)

Lead Stories contacted Barnett Outdoors for comment on the scam and will update this article should a response be received.