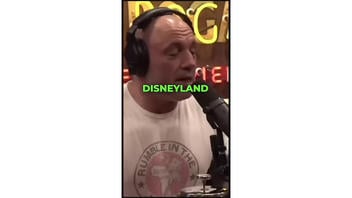 Did podcaster Joe Rogan discuss a child being abducted through secret tunnels at Disneyland on his show? No, that's not true: The audio making the claim about a child being taken away from his family via a secret underground tunnel at Disneyland in California does not match the movements of Rogan's mouth. He did not discuss secret tunnels at Disneyland or child kidnapping in the episode of his show the footage was taken from.
The claim appeared in a video (archived here) on TikTok on October 23, 2023, under the title "Incident on October 13." It opened:
Disneyland California is likely to be closed from next week, it's incredible.
This is what the post looked like on TikTok at the time of writing:
(Source: TikTok screenshot taken on Wed Nov 8 14:58:26 2023 UTC)
The audio claims:
Just last week, a family spent their day at Disneyland when something unbelievable happened that might lead to its closure. On Friday, October 13, a family from Los Angeles visited Disneyland with their child. After about two hours when they wanted to have lunch, the child went to the restroom to wash their hands. When the child didn't return after three minutes, the parents went to check on them. They saw a man abducting the child into an underground tunnel that seemed to vanish beneath the floor. The parents could only watch as the ground folded in on itself. It was impossible to see that there was a tunnel hidden underneath. The parents rushed out and informed the security personnel. When the police arrived, they couldn't believe it. It seemed impossible for a tunnel to exist beneath the floor as there were no visible signs. Until now nobody believes them and the child is still reported as missing. The parents had to visit a psychiatrist because they continue to insist on what they witnessed. There is currently a discussion about breaking the floor to investigate.

Do you believe the parents are telling the truth and something is hidden there?
The video is a combination of Rogan appearing to speak and animated images of people at Disneyland. When the video shows Rogan speaking his mouth movement does not match the audio. He is wearing the same shirt he did during episode No.1642 from April 29, 2021, as this screenshot from YouTube shows: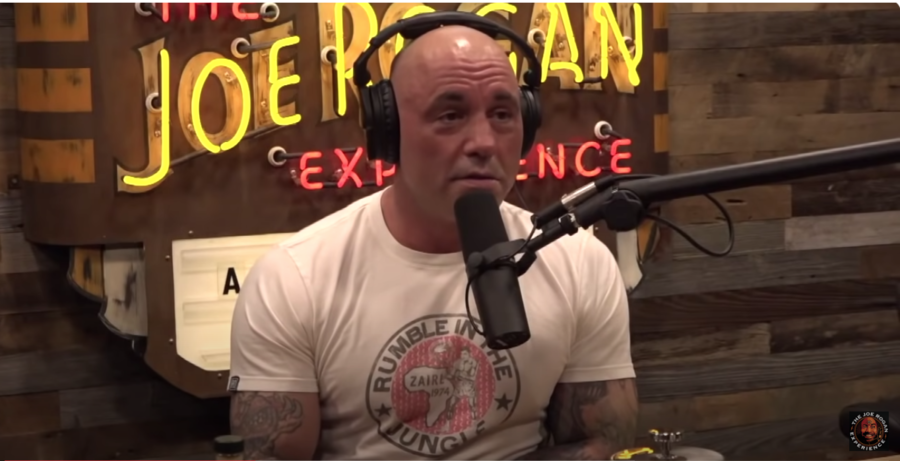 (Source: YouTube screenshot taken on Wed Nov 8 14:59:11 2023 UTC)
Here's Rogan in the white T-shirt with the Rumble in the Jungle graphic in the TikTok video: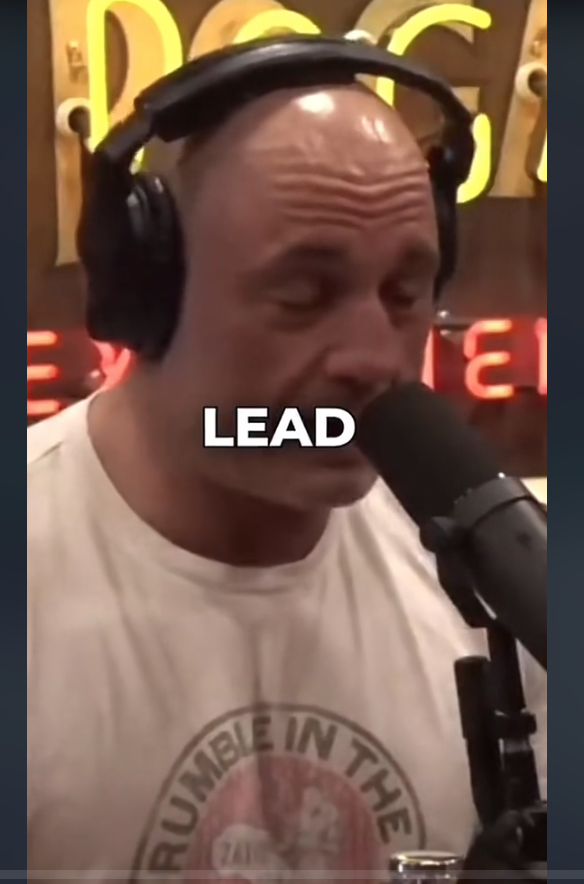 (Source: TikTok screenshot taken on Wed Nov 8 15:01:26 2023 UTC)
A Google news search (archived here) for "child missing Disneyland October 13, 2023" yields zero credible news stories about the incident taking place.
Rogan did not mention Disneyland or secret tunnels or child abductions in this short clip or in the longer episode available on Spotify here (archived here).
Other Lead Stories reports about Disneyland claims can be found here.