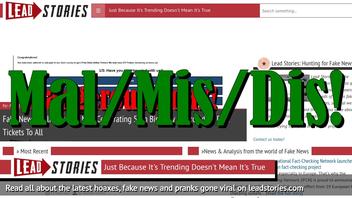 Update: Yes, of course this was an April Fools joke :-)
For years we here at Lead Stories have put the term "F*ke N*ws" in every headline but it is time to put a stop to the practice. For a long time academic experts like Claire Wardle have argued against using the phrase because it simply covers too many meanings to be useful and not everybody understands it to be the same thing. For one person it could by the type of junky viral hoaxes we love to debunk here at Lead Stories, for other people it could refer to foreign propaganda or misinformation being spread through social media and for certain presidents it covers all media sources that he feels are biased against him. So new terminology is urgently in order:
"I refuse to use 'F-asterisk-asterisk-asterisk news,'" Wardle told Brian Stelter in this week's edition of the Reliable Sources podcast. Wardle is the Strategy and Research Director of First Draft News, a nonprofit research group housed at the Shorenstein Center at Harvard University. They are experts in the verification of user-generated content.
We agree with Claire. That is why from now on Lead Stories will open all headlines with the phrase "Malinformation, Misinformation, Disinformation:..." instead of "F*ke N*ws:..." like we used to do before.
For years at Lead Stories we have used the term "F*ke N*ws" in all of our headlines because it is what people use in Google when they try to figure out if something is true or not:

So all of our headlines mostly looked like this (we censored out the offending term):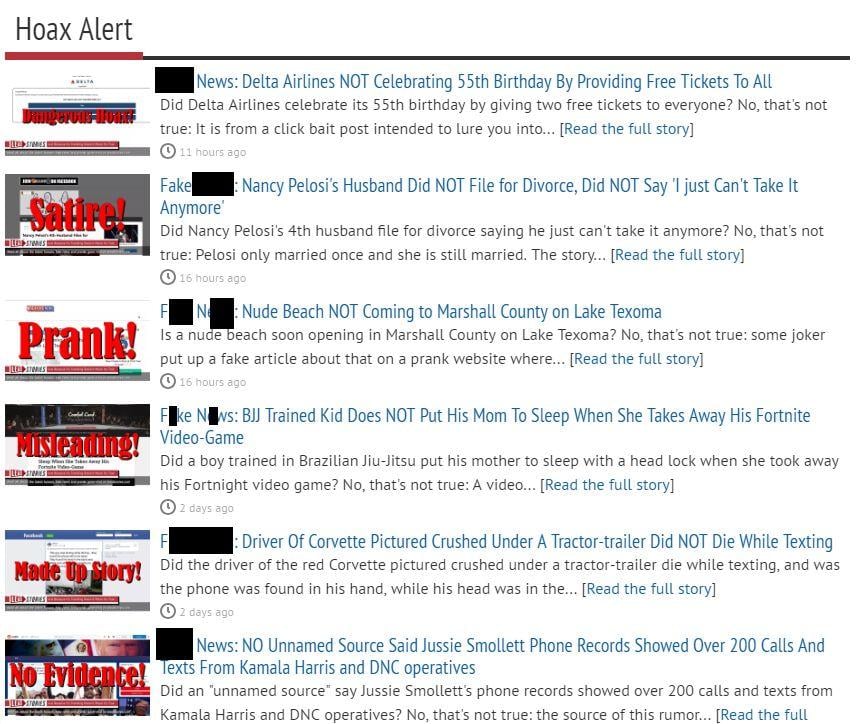 But it is clear from looking at Google Trends that the term is losing steam and that words like "misinformation", "malinformation" and "disinformation" are almost as popular (or they will soon be, any day now):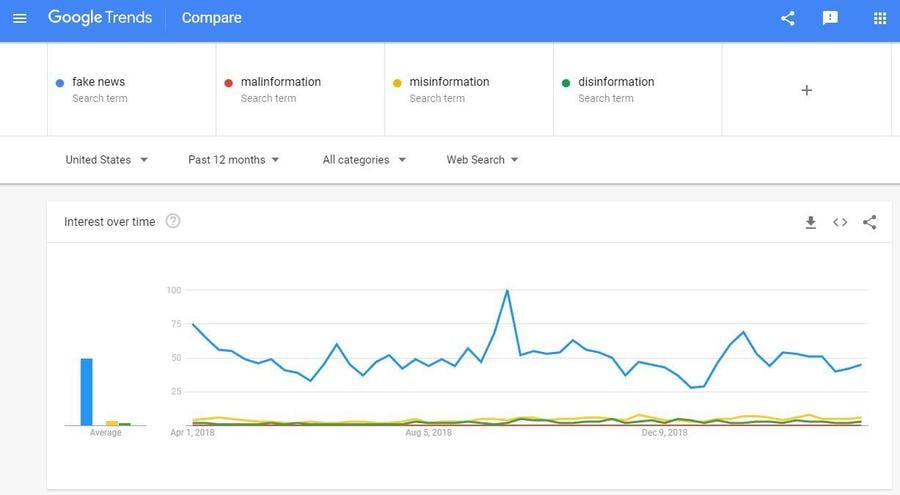 So we definitely won't use "f*ke n*ws" in our headlines ever again, that is absolutely not misinformation, malinformation or disinformation, we can guarantee that. But we might still replace it with a different term because misinformation, disinformation and malinformation is quite long to type every time. You could say we are still fishing for a new term. Got one? Put it in the comments!