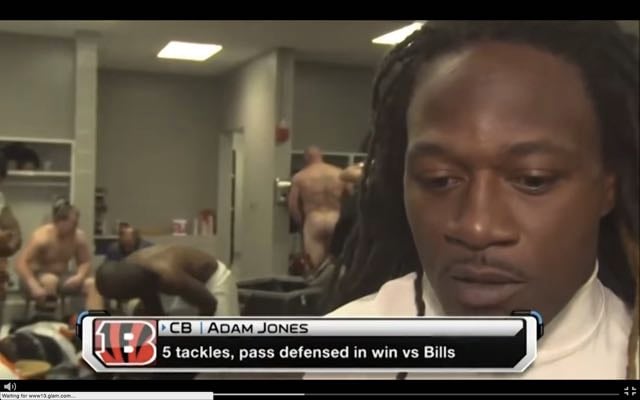 The NFL Network's Albert Breer was conducting an otherwise routine post-game locker room interview with Buffalo's Adam Jones Sunday, but the crew somehow forgot that's where players shed their uniforms and head for the showers.
To view this NOT SAFE FOR WORK video via DeadSpin, click here: http://screengrabber.deadspin.com/nfl-network-airs-several-nude-bengals-players-nsfw-1737237758
Lead Stories' Trendolizer constantly scours social nets for such gaffes. Scroll down to see more.