Ben Carson interrupted his presidential campaign Tuesday after a van carrying several volunteers and staff slid off an icy highway and crashed in western Iowa, killing a 25-year-old worker.
Carson, who was campaigning in South Carolina, immediately flew to Omaha, Nebraska, to where staffer Braden Joplin had been airlifted for treatment. Joplin was pronounced dead several hours later.
"One of the precious few joys of campaigning is the privilege of meeting bright young men and women who are so enthusiastic about their country that they will freely give of their time and energy to work on its behalf," Carson said in a statement posted on his website Tuesday evening. "America lost one of those bright young men today. I had the privilege of knowing Braden Joplin personally, and am filled with a deep and profound sadness at his passing."
Rest In Peace Braden Joplin. Our thoughts and prayers are with his family. pic.twitter.com/p87TCnD44p

-- Dr. Ben Carson (@RealBenCarson) January 20, 2016
Three campaign volunteers in the van were treated for injuries at a hospital and released, Carson said. The vehicle "hit a patch of ice and flipped on its side where it was struck by another vehicle," Carson said.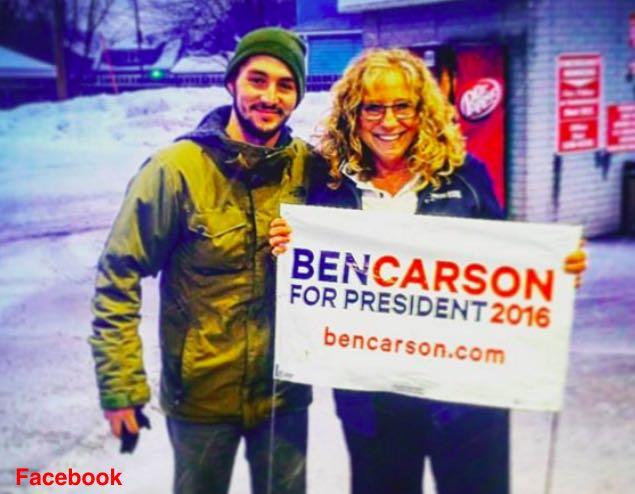 Joplin, who worked at the Texas Tech University Student Union, was from Midland, Texas, according to his Facebook profile. He posted this photo with an unidentified campaign volunteer from Iowa just four days before his death.