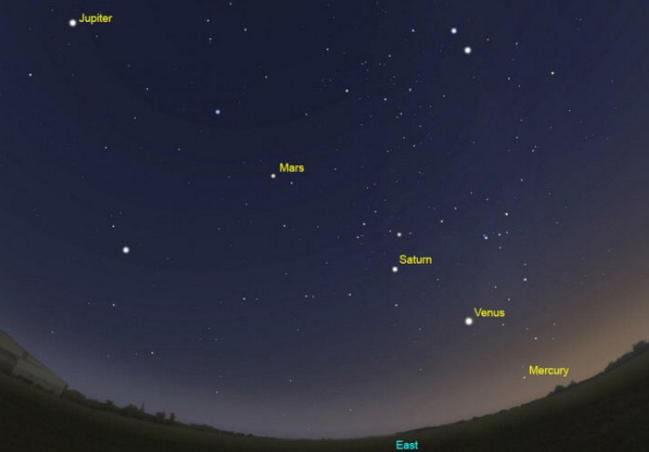 For the first time in more than a decade, it will be possible to see all five bright planets together in the sky.
WIthin a couple hours of sunrise, Mercury, Venus, Mars, Jupiter and Saturn, the five classical planets that have been observed since ancient times, will appear in a line that stretches from high in the north to low in the east.
Venus, Mars, Jupiter and Saturn have been in the morning sky since the beginning of the new-year. Jupiter is furthest north, next comes reddish Mars, followed by pale Saturn and lastly Venus, which shines above the eastern horizon.
The planet to complete the quintet is Mercury which has just transitioned from an evening object to a morning object. At first it will appear quite low to the eastern horizon and of all the planets it is also the dimmest, so it will be hard to see regardless. However, Mercury will continue to rise higher each morning and by early February it will sit just below Venus.