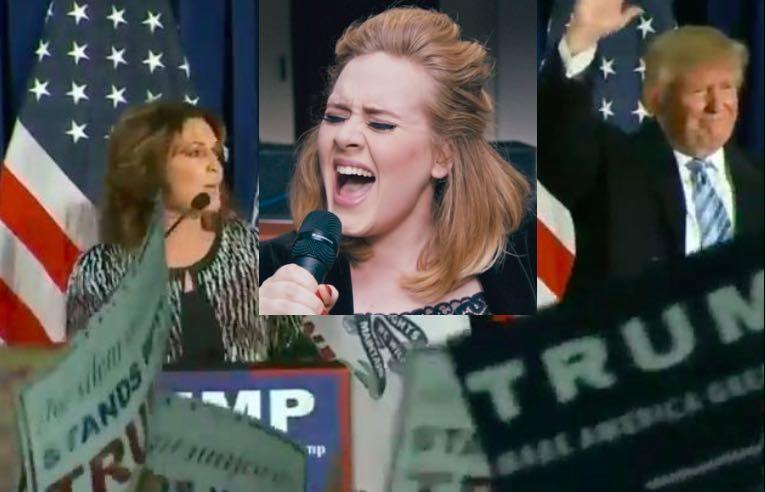 Donald Trump's been using Adele's "Skyfall" theme to pump up supporters at recent rallies and even introduced Sarah Palin to his stage with "Rolling in the Deep," but the British singer is demanding that her music be kept out of American politics.
"Adele has not given permission for her music to be used for any political campaigning," the singer's spokeswoman said in a statement to the media Monday.
The Trump camp has not responded.
The demand comes days after Adele was successful in getting GOP presidential candidate Mike Huckabee to take down a YouTube video using a cover version of her song "Hello.