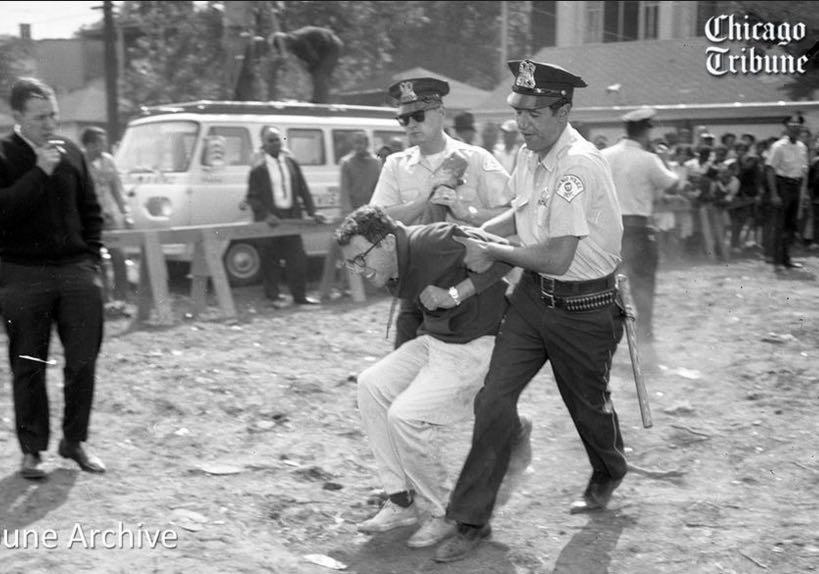 An acetate negative found buried deep in the archives of the Chicago Tribune shows a young Bernie Sanders being hauled off to jail by police after a 1963 anti-segregation protest. The newspaper just recently discovered the black-and-white photograph and published it Saturday.
The newspaper's caption reads: "Chicago police officers carry protester Bernie Sanders, 21, in August, 1963 to a police wagon from a civil-rights demonstration at West 73rd Street and South Lowe Avenue in Chicago. He was arrested, charged with resisting arrest, found guilty and fined $25. He was a University of Chicago student at the time."
Sanders' has been accused of overstating his college days involvement in the civil rights struggle by some Hillary Clinton supporters.