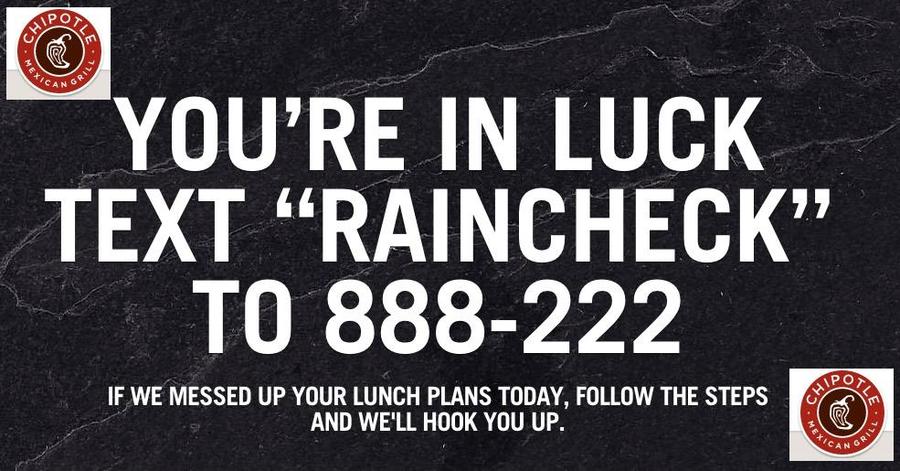 Chipotle is giving out free food to those who text "Raincheck" to phone number 888-222.
The decision by Chipotle comes after a multi-state outbreak of the E-Coli virus which sickened hundreds. Chipotle announced that they would be closed today, February 8, 2016 for staff training in food safety.
Don't wait, though! Chipotle's website tells us that the offer is, "available between 11:00AM and 6:00PM Eastern Standard Time on Feb. 8, 2016, and is subject to change in Sponsor's sole discretion. Quantities are limited and offer is first come, first served, subject to availability." So text fast and make sure you get in line for some free food! The company will respond to texts within ten days.
Lead Stories' Trendolizer™ is constantly scouring the web for the hottest news, viral videos and images.
Follow us on Facebook and Twitter @LeadStoriesCom for your daily news.